Protecting Your Marriage While Paying off Debt
Posted on January 30, 2014 by Laurie in
Debt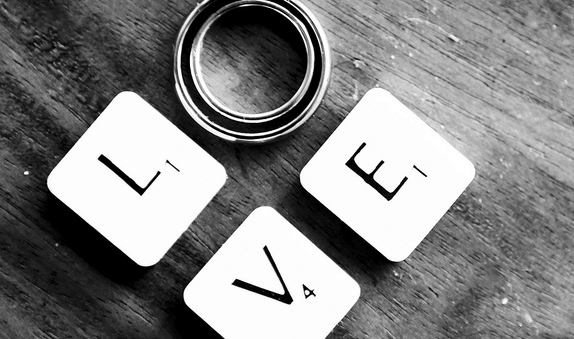 Everyone knows that debt induces huge stress in a marriage or other committed relationship. This is one of the reasons my husband and I decided to take on our debt problem just over a year ago. Relationships are work enough without adding debt into the picture, am I right? However, the process of paying off debt can also induce just as much stress on your relationship as the accumulation of it.
Fear and anger can raise to all time highs as each member of the partnership adjusts to budgets, reduced spending and the long, tedious journey to debt freedom. So, what are some tips for protecting your relationship as you work toward financial freedom?
Have a Team Mentality While Paying off Debt
Relationships in general work better if each person involved has a "we" mentality instead of a "me" mentality, and that doesn't change when it comes to paying off debt. A long road is best walked with someone else rather than alone, right?
Decide to make your financial decisions for "the greater good" of your relationship and your finances, and always remember that you're in this together, and not alone. Commit to metaphorically hold hands and face your debt demons as a team.
Remember What You're Fighting Against
The stress of working a financial plan can be overwhelming at times, and it's easy to get frustrated with one another as you work the plan, reach the goals, and deal with the setbacks ever-so-slowly. It's important to remember, even through the financial setbacks, that you're not fighting each other, but to keep the fight focused on the debt where it belongs, as that is your real enemy.
Be Encouraging and Have Fun
Paying off debt can be emotionally draining and even physically exhausting at times. Make it a priority to encourage each other and do fun things, both alone and together, as you work your paying off debt plan.
Go on frugal dates, do nice things for each other, take time alone or out with friends, and encourage each other in general, especially when one or the other of you is feeling overwhelmed by your financial situation. Encouraging your partner doesn't just help them, it helps you as well.
Grace, Grace and More Grace
During your plan to pay off debt, tempers will likely flare, anger and frustrations will arise, and one or both of you will occasionally say or do things you'll regret. Choose to have an abundance of mercy and grace with each other, and forgive any outbursts or angry reactions. Anger almost always results from fear, so take time to remember what the true feeling likely is behind that façade of anger.
If your spouse isn't on board with the debt payoff journey, you'll need even more grace abounding in your heart. In that case, continue to lovingly encourage and coach him/her about the benefits of being debt free, and do what you can on your end to improve your financial situation, which might include separating the finances or other protective courses of action, especially if your spouse is dangerously irresponsible with money.
A family member did this when his wife was found to have a gambling problem, and it saved their marriage and their money.
Keep the End Goal in Mind
While working your plan to pay off debt, keep the finish line in sight. Talk about why you've committed to this journey, and what kinds of things you'll do after the debt is gone. Will you travel? Save for your dream house? Sock money away like a banshee in anticipation of early retirement? Share your debt free hopes and dreams with each other as a way to keep yourselves motivated and focusing on what you're working so very hard for.
You can come through your road to being debt free with an even stronger relationship with your spouse than you started with, but only if you're willing to work toward that end.
What tips do you have for keeping your relationship with your significant other strong as you work to pay off debt?
Photo courtesy of: Nine Matthews Photography
The following two tabs change content below.
Laurie is a wife, mother to 4, and homesteader who blogs about personal finance, self-sufficiency and life in general over at The Frugal Farmer. Part witty, part introspective and part silly, her goal in blogging is to help others find their way to financial freedom, and to a simpler, more peaceful life.