Toys can be nostalgic. They can be exciting. They can create instant memories between parents and children. Or, they can strengthen the bond between you and a favorite character, TV show, or movie.
These toys might have originated in the 1980s, but it's time to bring them back for a new generation to enjoy, according to commenters in recent online discussions.
80s Toys vs Modern Toys
What was it about toys in the 1980s that made them seem more fun than those made today? That's exactly the question people took to an online forum to discuss.
Better Design
One commenter says that while everything looks bigger and better to you when you were a kid, there was something about the way toys were designed in the 1980s that made them superior to the toys of today.
They wrote, "The toys then were truly on another level – you look at Transformers and GI Joe for example – the vast array of toys in these lines were incredible, and they were such well designed toys in regards to the cool factor."
It's hard to argue against the Transformers and GI Joe. These classics are still being made into movies today.
Unfettered Imagination
Another reason toys from the 80s just seem cooler is that there wasn't as stringent of a vetting process as there is for today's toys.
One commenter says, "Today's toys go through multiple rounds of vetting, focus groups, media analysis, etc. More bureaucratic as well."
With that, let's get into eight toys from the 80s that people think need to be brought back now.
Pogo Ball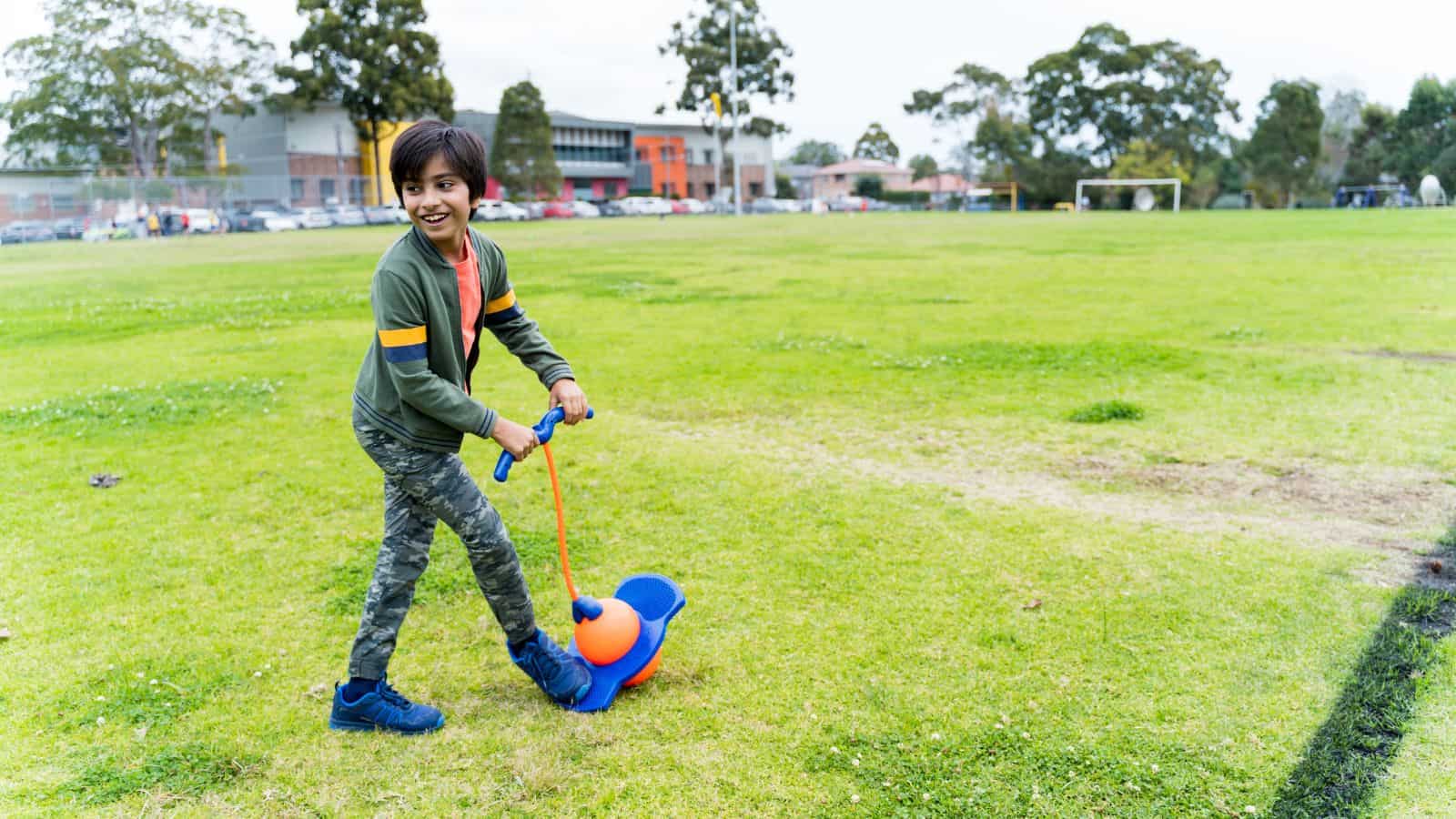 George Hansburg introduced the two-handle pogo stick to the world in 1957. It faded in and out of popularity but found new life in the 1980s as a Pogo Ball.
The stick went away, while the foot pads were replaced with a circular pad that orbited the bouncy ball-like rings around Saturn. There was arguably less control but more fun.
Glow Worms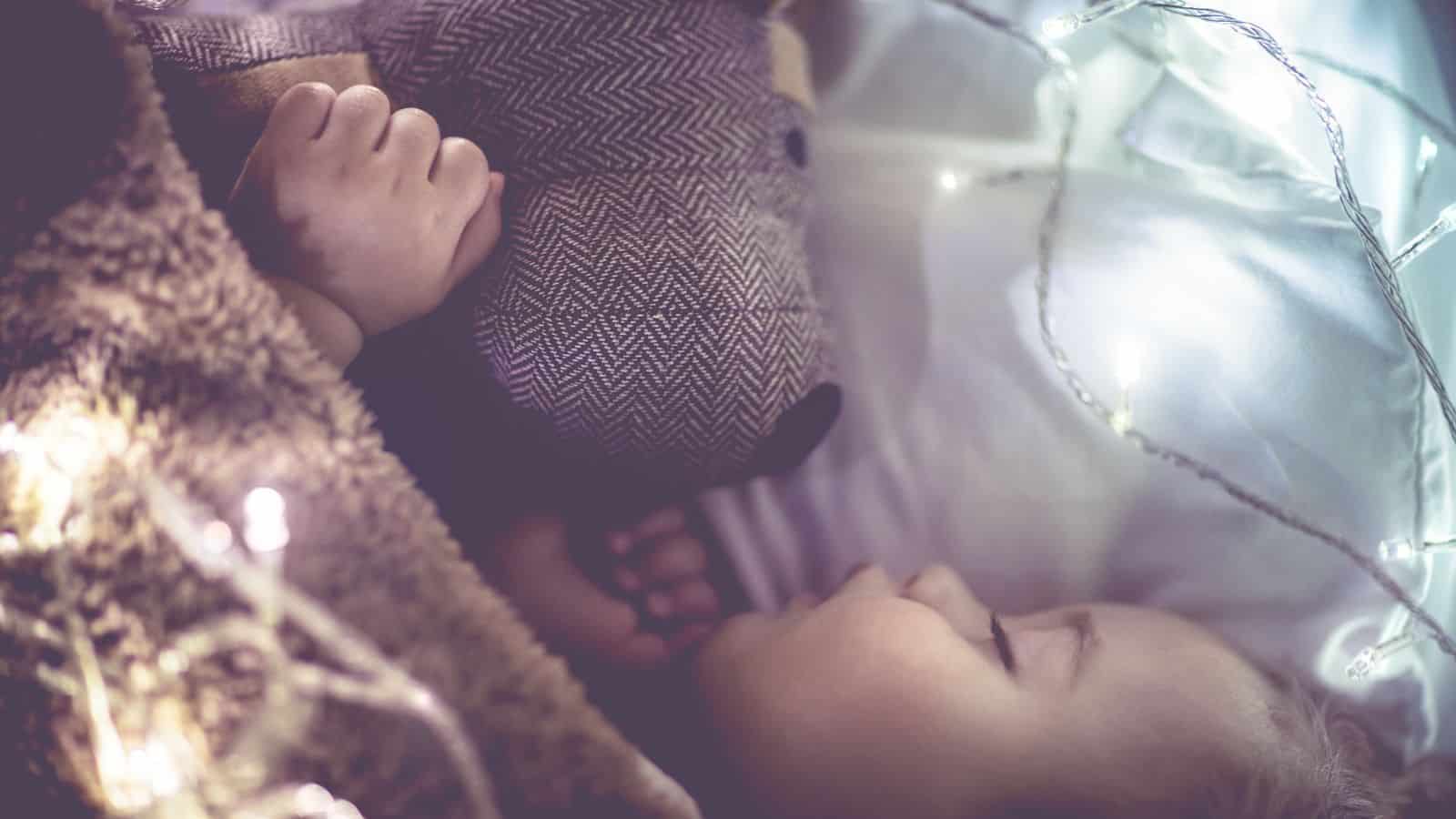 A glow worm was like a warm hug to send you off to sleep right. Sprung upon the world in 1982, Glow Worms were a bedtime toy for kids. Covered in soft pajamas, the toy would light up from within when squeezed.
One person says, "Cabbage Patch doll, Care Bear, Glow Worms, Pound Puppies…I had these things. I think I enjoyed the Glow Worms the most, though."
These emitted a comforting glow, helping an entire generation of kids put the thought of nuclear fallout from the cold war with Russia out of their minds for a while so they could sleep.
Cabbage Patch Kids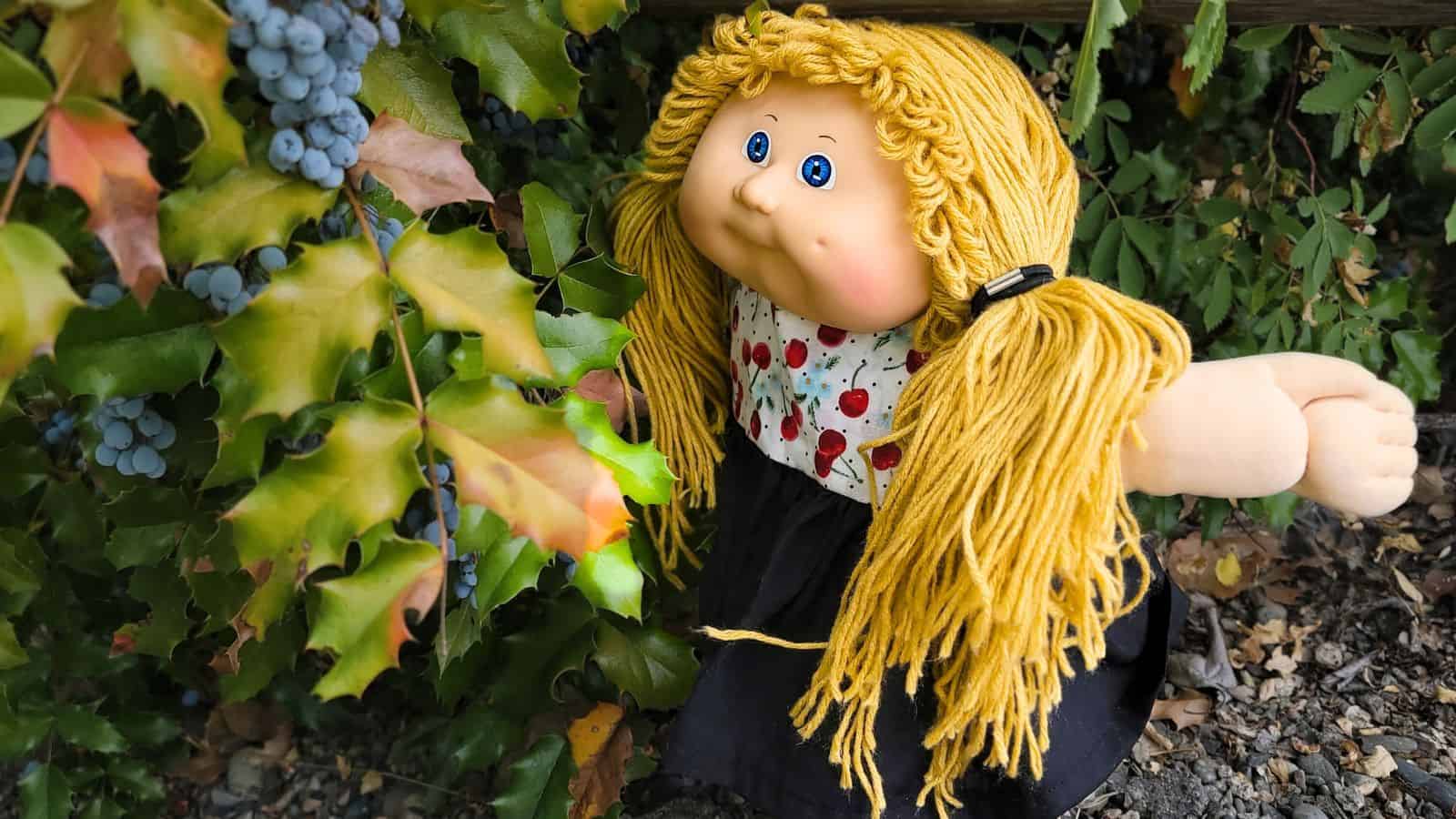 It's hard to describe the pandemonium caused by Cabbage Patch Kids in the 1980s. If you were a child alive in the 80s, you wanted one (or ten) of these.
Garbage Pail Kids
There can be no true discussion of Cabbage Patch Kids without Garbage Pail Kids.
Made as a mockery of the sweet and wholesome Cabbage Patch Kids, Garbage Pail Kids trading cards from Topps were a hilarious parody and a welcome outlet for those wanting something a little more edgy.
Monchichis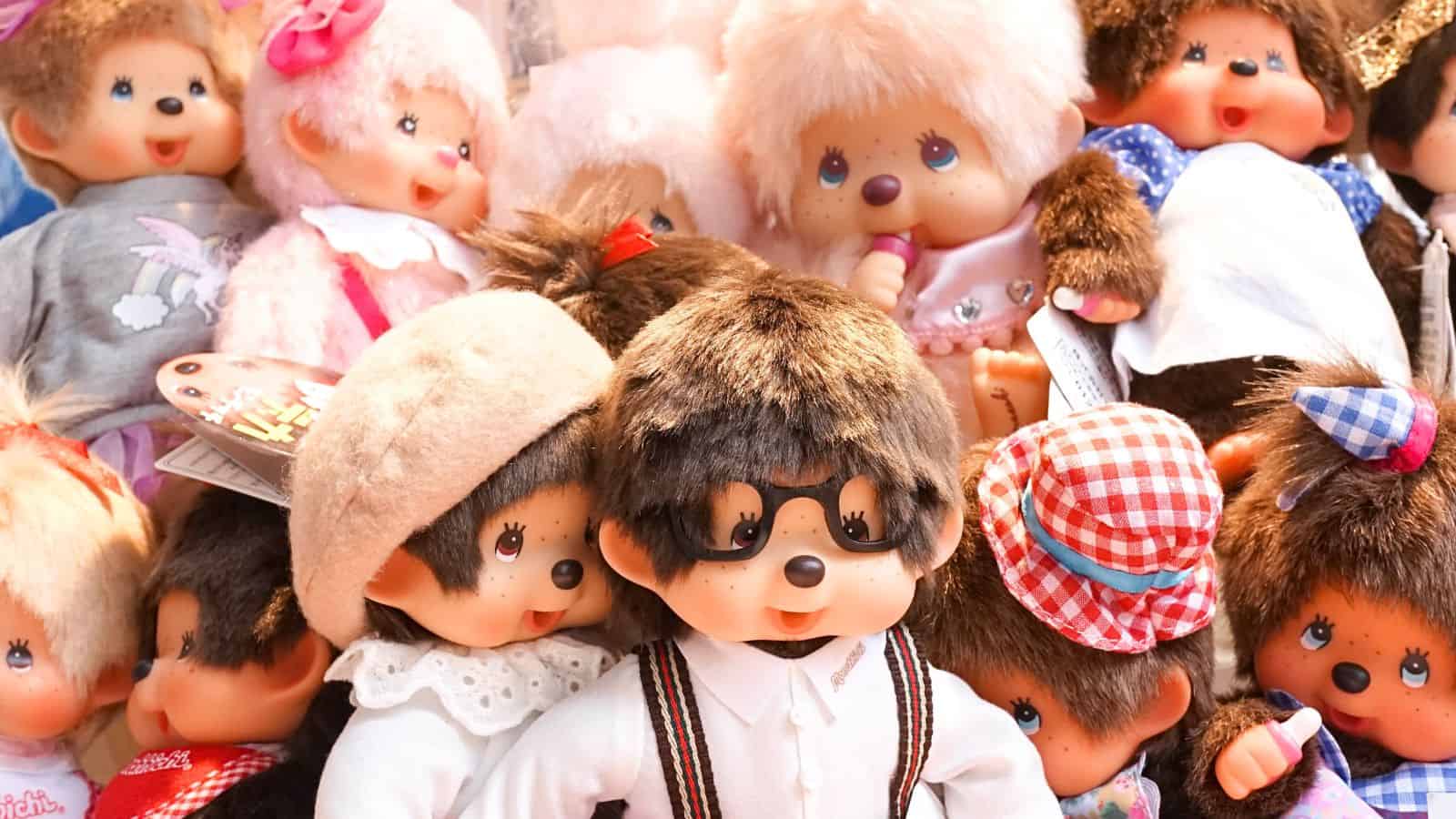 These Japanese monkey dolls were brought to America by Mattel in 1980. An animated TV series from Hanna-Barbera followed in 1983.
While these kitschy dolls gained more popularity around the world, especially in Germany, they still wormed their way into the hearts of plenty of American kids in the 80s.
As one commenter shared, "how could they leave out the monchichis??"
Don't worry. We didn't.
Care Bears
Care Bear stare! A greeting card was the inspiration for these wildly popular stuffed animals that overtook America in the 1980s. How could kids resist Love-A-Lot Bear, Secret Bear, or Funshine Bear?
In 1983, the bears jumped from paper to plush and headlined their own TV series for several years. There were even three films made about them.
Anything Star Wars
When George Lucas' Star Wars: A New Hope debuted in 1977, it literally coined the word Blockbuster.
By the time Empire Strikes Back emerged in 1980 and Return of the Jedi was released in 1983, there were endless toys to help transfer the wonder from the big screen to kids' living rooms.
Anyone who grew up in the 1980s has at least several Star Wars figurines and ships.
Do you still have your Millennium Falcon?
Transformers
These toys could transform from a normal, unassuming car into a world-crushing robot. As such, they were incredibly popular toys.
As one commenter put it, "An 80s list without transformers is no list at all."
Truer words have not been spoken. It also explains why the modern movie franchise based on this popular 80s toy has done so well at the box office.
How to Watch Local TV Without Cable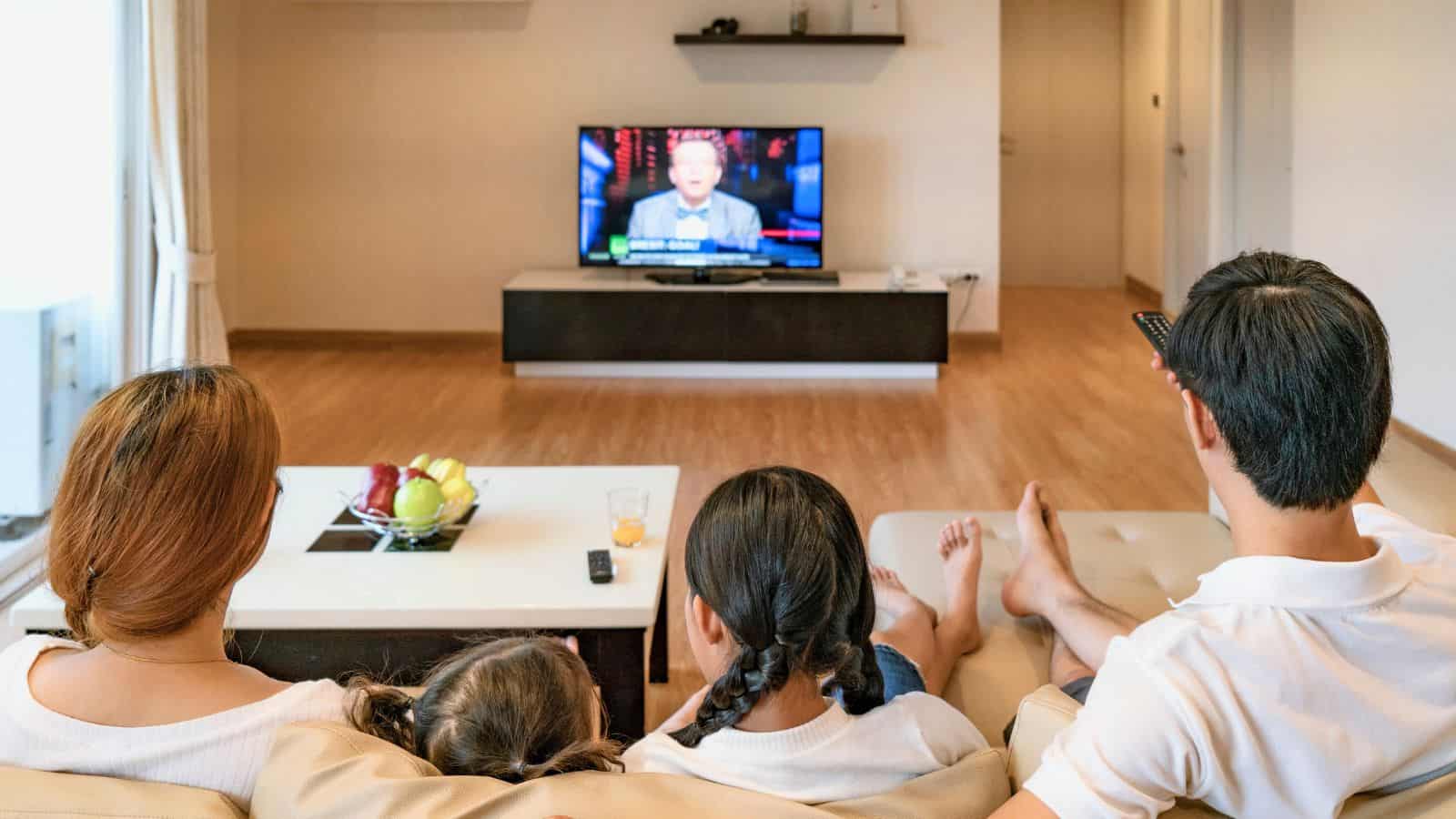 Do you want your local networks, but don't want to overspend for an expensive live service? You have options.
How to Watch Local TV Without Cable
35 Proven Ways to Save Money Every Month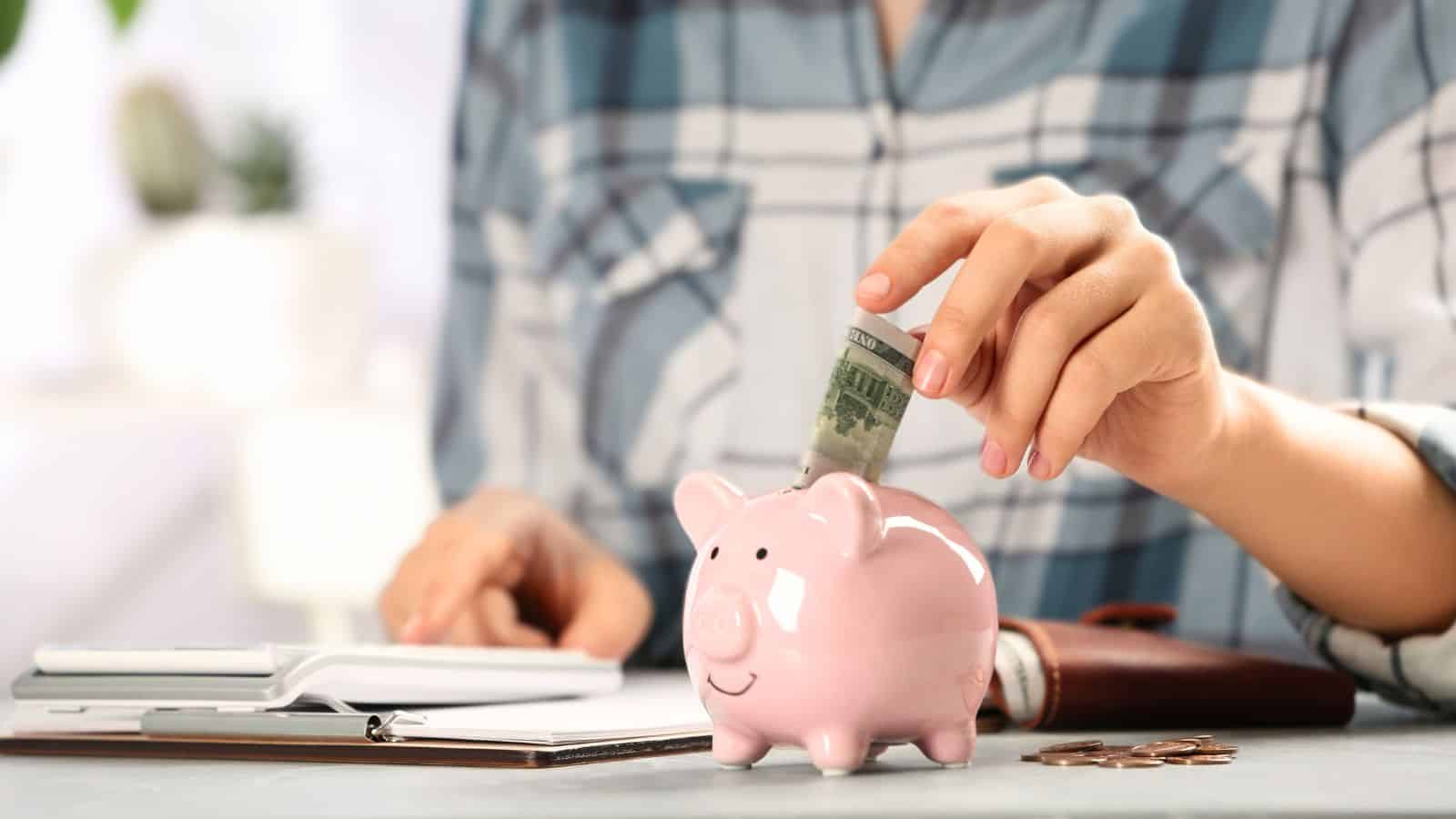 Many people believe it's impossible to save money. Or, they think saving $20 or $50 a month won't amount to much. Both are incorrect. There are many simple money-saving tips that can add up to big savings. You just have to start one, then another, to increase your savings.
Ways to Save Money Every Month
How to Watch ESPN Without Cable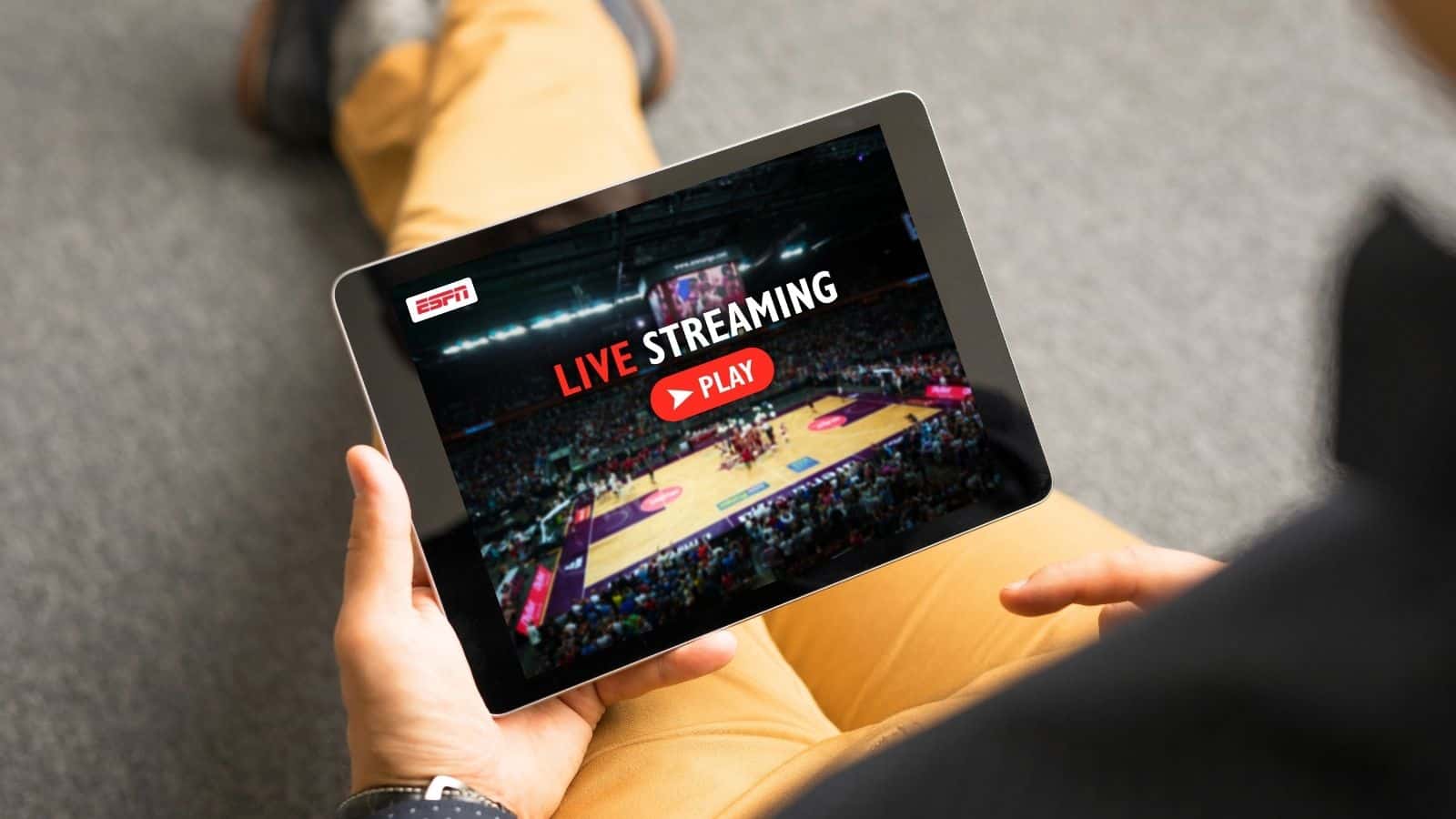 Live sports keep many people in a cable contract. There's no need for that. Here are six ways to watch live sports on ESPN without a nasty cable contract.
How to Watch ESPN Without Cable
21 Best Under-the-Table Jobs That Pay Cash
Jobs that pay cash are a helpful way to help make ends meet. Thankfully, there are lots of ways to make money on the side.
Best Under-the-Table Jobs That Pay Cash
101 Ways to Make Money On the Side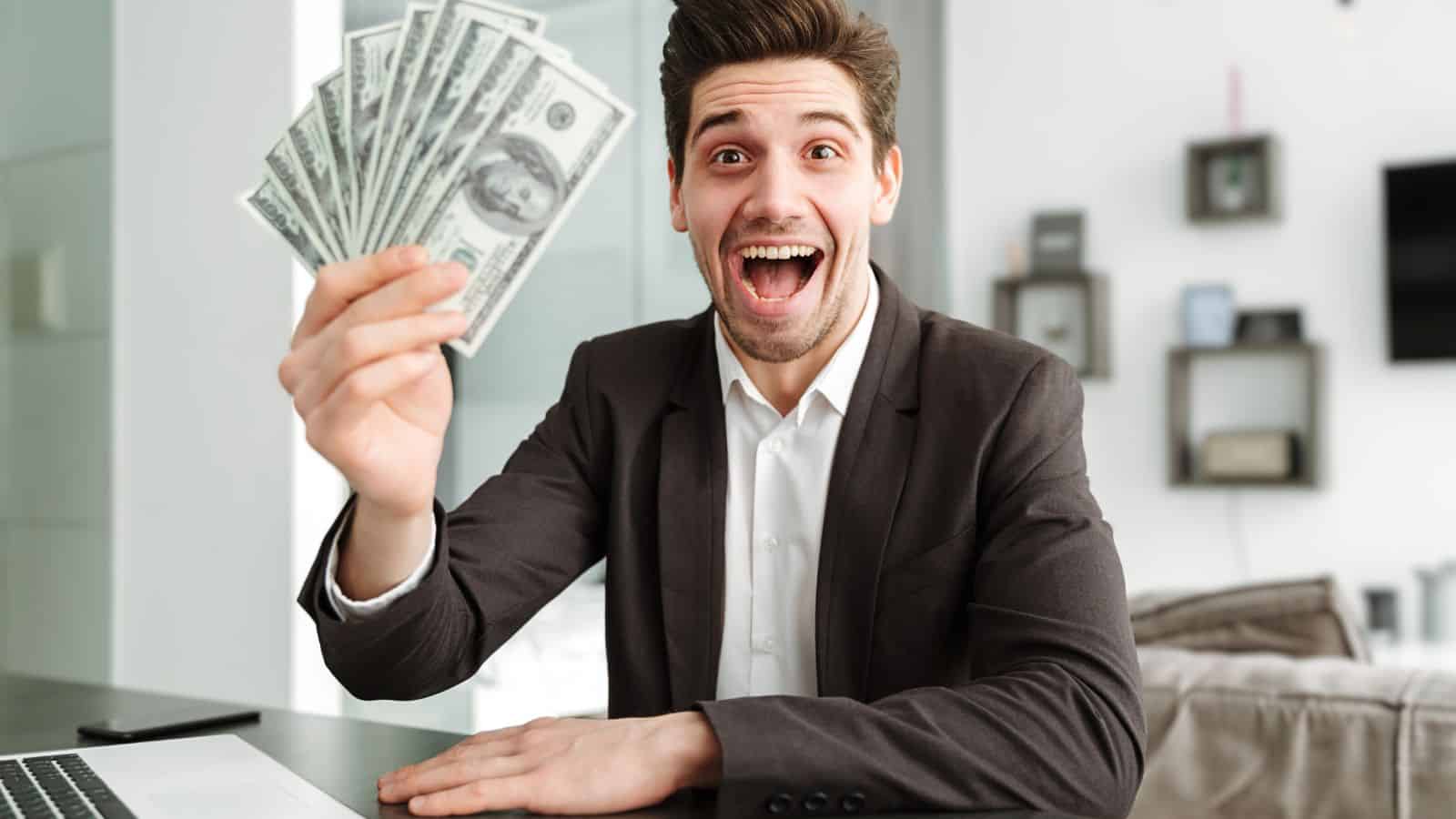 There are countless side hustle ideas you can pursue. Not everyone will be a good fit for you. Here's an exhaustive list of options to make extra money on the side.
Ways to Make Money on the Side