Everyone loves a good movie. Part of what makes a great movie is the opening scene. It draws you in and whets your appetite for something more. In a recent online discussion, people shared their favorite movie scenes that hooked them to watch more.
The Dark Knight
Batman has been around for decades, so there's little left to draw us in, correct? Heath Ledger proved otherwise in The Dark Knight.
One commenter says, "'I believe whatever doesn't kill you simply makes you… stranger.'" I'll never forget the chills I got when he took his mask off while saying this line when I saw it for the first time."
Another adds, "That bank heist scene set the tone perfectly and gave us our first taste of Heath Ledger's incredible performance as the Joker. Instantly hooked!"
Indeed, it was an incredible performance.
Fellowship Of the Ring
Tolkien fans unite. Fellowship of the Ring was the long-awaited entry into Middle-earth. Though a long movie, the opening sequence is one for the ages.
One person agrees, saying, "'But they were, all of them, deceived…' That whole opening scene and monologue was amazing."
If you want a movie that perfectly encapsulates good vs. evil, this is the one for you.
Star Wars IV: A New Hope
In typical George Lucas fashion, A New Hope drops you instantly into a bubbling-over war. It's one I've watched dozens of times over the years, and it gives me chills about what's going to ensue.
"It's really tough to describe the awe at the ships when nothing else at the time compared and there were no spoilers," adds one viewer. Awe is a great way to describe it.
Saving Private Ryan
Saving Private Ryan drops you literally into the middle of D-Day. When the movie came out, reports indicated some Veterans had to leave theaters as it was just too real.
One viewer agrees, saying, "You don't see combat scenes anymore. Whether it's Iraq or World War I without the effectiveness of that washed out look that Saving Private Ryan beach scene had. It did change all of that. And I'd argue it's part of the opening scene because we close in on the old man's eyes while crashing waves of the beach are becoming more pronounced."
Jaws
Not all beachgoers are fearful of sharks. Even the most stoic swimmers were gripped by the opening scene of Jaws in 1975.
One person perfectly sums it up, saying, "A beautiful evening swim to blinding terror and painful death in one scene. All played out by the reactions of one character and an invisible enemy to the best two notes ever played in a movie."
Nearly 50 years later, the scene can still invoke fear.
28 Weeks Later
No one likes to imagine what it's like to be in the middle of an international infectious virus. 28 Weeks Later opens with the scene of spouses Alice and Don preparing food after escaping to the countryside.
Then, there's a bang at the door. One commenter sums up the draw of the scene, saying, "That scene is absolutely harrowing. It also entirely sets up every other thing that happens in the movie, and how we feel about it."
Top Gun
Cheesy 80s music lovers unite! The opening scene of Top Gun explains the purpose of Top Gun, then launches immediately into fighter jets lifting off and landing a naval warship.
"I get so hyped watching that opening haha. My partner has also forbidden me from listening to Danger Zone while driving, though," adds one commenter.
Music aside, it is quite the opening scene.
A Clockwork Orange
Meant as a tale of the importance of free will in an oppressive society, few movie scenes are as iconic as A Clockwork Orange. Opening with an arrangement from Henry Purcell's March for the Funeral of Queen Mary, cameras slowly zoom out to reveal a quizzical scene.
One viewer agrees, saying, "A Clockwork Orange, that scene plus the music blown my mind the first time I saw it."
The 1971 film is truly an icon.
Star Wars III: Revenge Of the Sith
The opening credit first screams, "War!" Viewers are then led to read the chaos that is ensuing to rescue the Chancellor.
Ominous music unfolds, then you are brought into the battle in Coruscant. One viewer explains the chills down their spine, saying, "Watched the movie at least a million times, that Coruscant battle scene still gets me really hyped up."
It does really up the hype factor.
Gladiator
Gladiator opens with an unassuming daydream of Maximus walking through his home property. Then, we're immediately introduced to the soon-to-be conquering heroes in Germania.
As one viewer adds, Quintus famously says, "People should know when they are conquered."
They obviously didn't know they were conquered, and chaos ensues.
35 Proven Ways to Save Money Every Month
Many people believe it's impossible to save money. Or, they think saving $20 or $50 a month won't amount to much. Both are incorrect. There are many simple money-saving tips that can add up to big savings. You just have to start one, then another, to increase your savings.
Ways to Save Money Every Month
How to Cut the Cord On Cable Or Satellite
Record numbers of Americans are cutting the cord on cable and satellite. This guide shows the best way to end your contract and replace it with a top streaming service.
How to Cut the Cord on Cable or Satellite
11 Ways to Make Money On the Weekends
Weekends can be a fantastic time to earn extra money to reach a financial goal. Thankfully, there are plenty of gigs available.
How to Make Money on the Weekends
How to Watch ESPN Without Cable
Live sports keep many people in a cable contract. There's no need for that. Here are six ways to watch live sports on ESPN without a nasty cable contract.
How to Watch ESPN Without Cable
How to Make Money In One Hour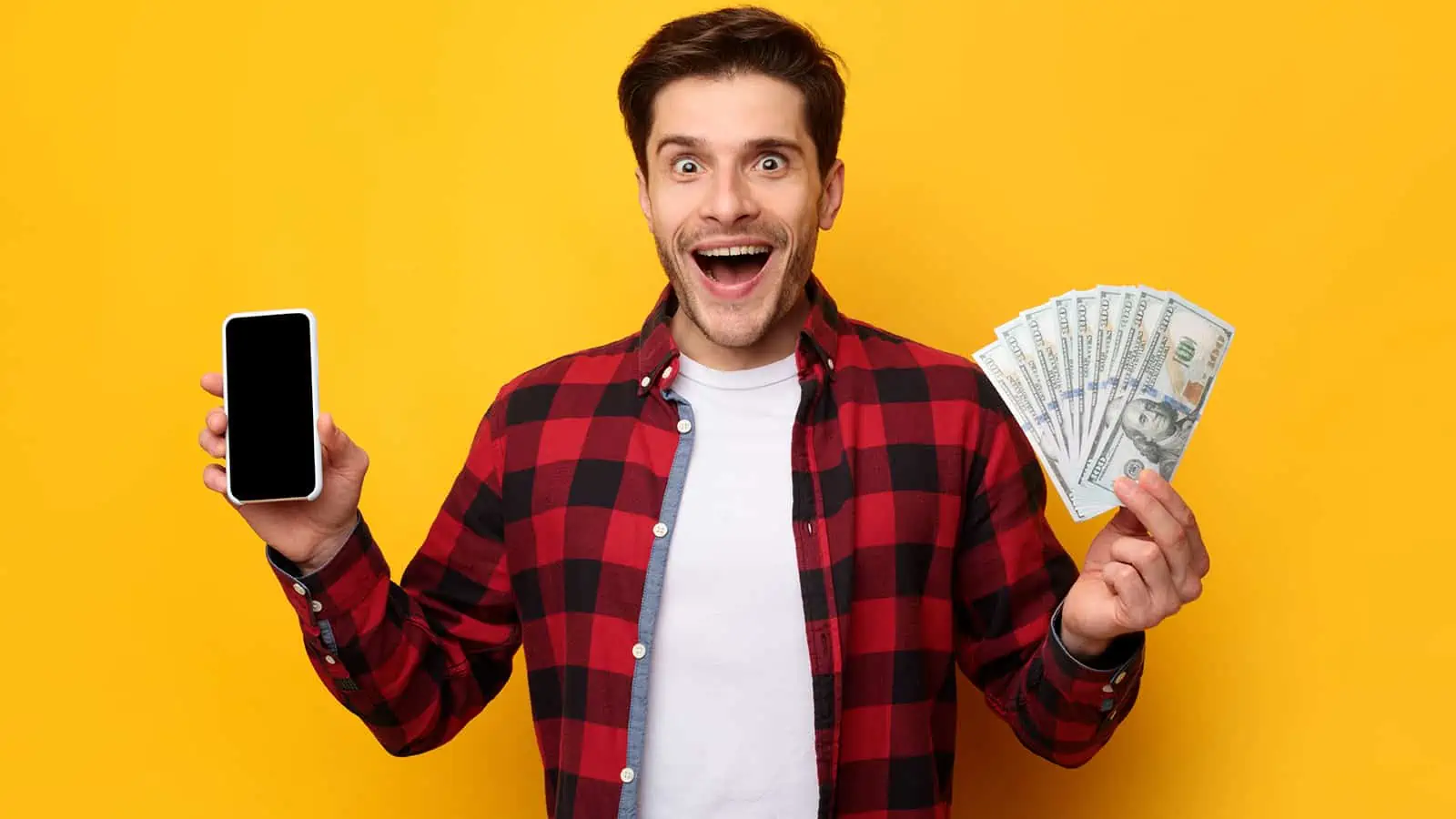 Whether you need to make ends meet until payday or you want extra spending money, earning quick cash is possible. Check out these legit ways to make money in one hour.
This thread inspired this post.