My Unbelievable Journey to Minimalism
Posted on March 21, 2016 by John Schmoll in
Lifestyle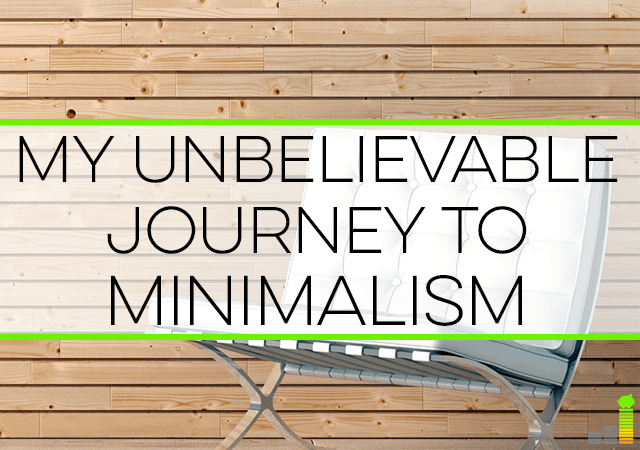 If you've noticed on the site lately there have been numerous posts about minimalism. We've talked about how frugality and minimalism go hand in hand. We've talked about reasons to become a minimalist and more.
I have to admit, at first, I didn't want to even have them on the site. I sort of viewed minimalism as somewhat odd. I didn't understand why someone would be so excited about having less stuff.
Don't get me wrong, I do live frugally but have never really seen the point of pursuing minimalism. I've always viewed it as we're disciplined in our spending, we're meeting or exceeding all of our goals and the like so what's the point to be a minimalist?
More Stuff is Overwhelming
I've always been somewhat of a pack rat. I saw my father do the same as I was growing up and saw the same in his parents. I suppose a fair bit of that goes back to my grandparents growing up during The Depression. They had very little and that feeling grew into the desire to keep almost everything out of fear they'd be in need again.
Mrs. Frugal Rules has always accused me of being a pack rat and I have ardently denied the accusation – until about a year or so ago. We bought new couches for our family room. They were slightly bigger than our previous, well-worn couches so we had to create the space to fit them in the basement.
After a few days of moving things…err…crap, my wife said something like this: "I feel like we're just moving our stuff we aren't using to somewhere else and not actually getting rid of it."
You know what, she was right. We were simply moving our crap around – like the kid who moves his or her peas around their plate at dinnertime because they don't want to eat them.
That was us me. Case in point – I used to subscribe to Consumer Reports. I would keep old issues "in case" we were going to buy something and need to research our options. When we were moving items around I discovered that I had eight years worth of Consumer Reports. Eight years! Talk about craziness.
It was then that I began to see that more stuff is overwhelming, though I ignored the voice inside my head and did very little to begin to seriously declutter our house.
The Tipping Point
My journey to minimalism has been catapulted by two recent events. The first is buying a new house. As we've been looking at houses we've been thinking through what we want in a new house and what that's going to require from us, a question began repeating itself in my mind the past 4-6 months. The question was this:
"Do I really want to pay movers to move stuff we don't use to our new house?"
The simple and emphatic answer was and is "No." It comes down to this. That would be more shifting of crap, only on a bigger scale. Bigger because I can see the money going out of my hands to someone else to move my stuff. I don't know about you, but that fits the definition of insanity. We now ask ourselves, as we thin the crap before our move, if we've used the item or not in the past year. If not, in most cases, it goes into the donate, sell or pitch piles.
Needless to say this has repercussions on the size of house we should buy. Yes, it will be bigger than where we currently live, but it no longer needs to be a palatial estate to hold all of our stuff we don't need or use in the first place.
The second event was my father passing away in December. Amidst all the emotions and dealing with his estate and finances came his house. He was widowed, so single, but like me a master pack rat.
It was overwhelming to be bluntly honest. There were many emotional things but there was also a lot of stuff that long past being of significance a decade or three ago. During my flight home one thought that took my mind off the swirl of emotions was that I had to change this pack rat nature and make a change.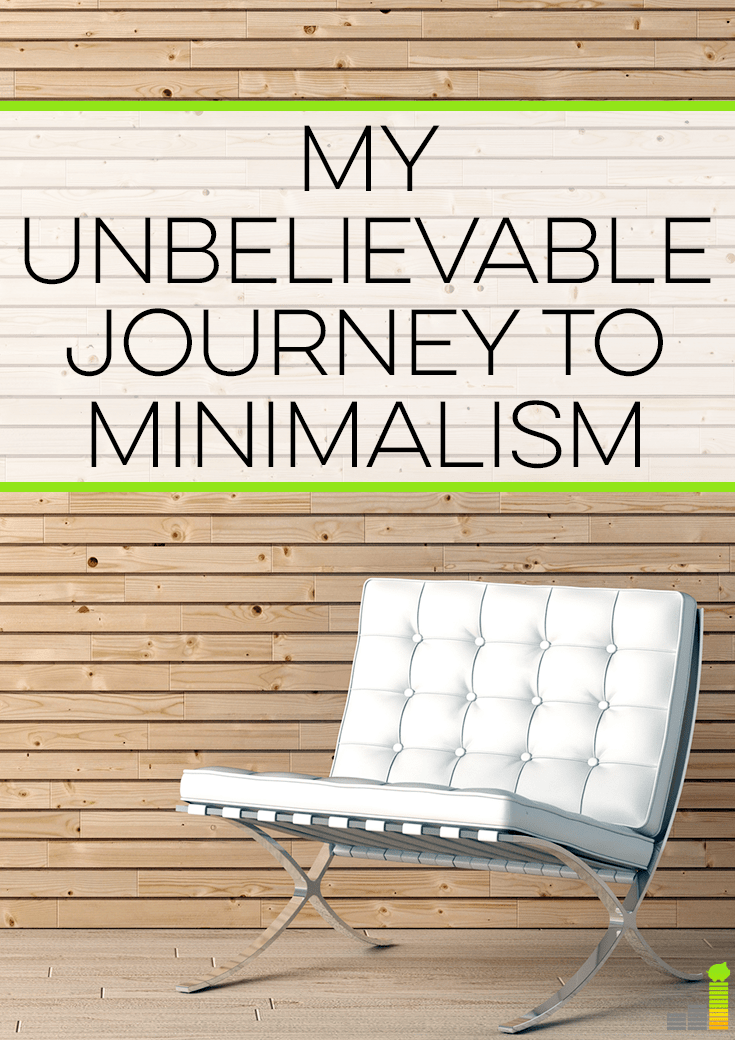 Minimalism is Freeing
This is the point I probably laughed at the most when reading about minimalism. You hear that minimalism is freeing and you sort of snicker. That was me. Let me tell you, I was wrong.
I think of it this way. If you've been to the ocean, the Pacific Ocean in particular, it can be overwhelming. It's just so much water. The tide comes in and in can knock you down if it's strong enough. Our kids both love and are fearful of that. However, when the tide rolls out you can stand there, free, and look around to take in the beauty for a moment before the next wave comes rolling in.
That's exactly how I view minimalism now. When you have too much stuff you're overwhelmed. You have no room to do anything. You're regularly moving things around just to have space. The list can go on though the point is you are restricting yourself.
When you begin to take on a minimalist mindset you're free of that feeling. You're less tied to things. You have space and freedom to enjoy the kind of life you want and that's not tied to a bunch of knickknacks and the like.
It puts meat on the bones of mindful spending so you only bring in to your home and life what you truly want – not a bunch of stuff to clutter things up. That is freedom.
In short, I've become what I once laughed at and thought I'd never become. While odd at first, I'm thankful for the freedom that comes in being a budding minimalist.
Oh, and for the record, yes I did toss the near 100 old issues of Consumer Reports in the recycling bin and canceled the subscription a few months later when it ran out.
What's your 'Consumer Reports?' What are you clinging to that you should have tossed long ago? How long do you like to hang on to things before letting go of them? Do you think frugality and minimalism are naturally intertwined?
The following two tabs change content below.
John is the founder of Frugal Rules, a dad, husband and veteran of the financial services industry whose writing has been featured in Forbes, CNBC, Yahoo Finance and more.
Passionate about helping people learn from his mistakes, John shares financial tools and tips to help you enjoy the freedom that comes from living frugally. One of his favorite tools is Personal Capital , which he used to plan for retirement and keep track of his finances in less than 15 minutes each month.
Another one of John's passions is helping people save $80 per month by axing their expensive cable subscriptions and replacing them with more affordable ones, like Hulu with Live TV.
Latest posts by John Schmoll (see all)