If You Don't Mind Your Money, No One Will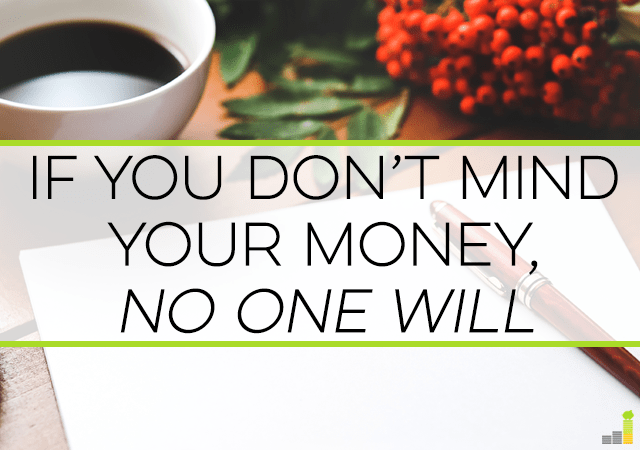 In the United States, there is $58 billion dollars in unclaimed money from forgotten pensions, unclaimed life insurance payouts, and other random investments. Additionally, approximately $750 million dollars in gift cards will go unused in a year. And, let's not even talk about how much we spend on the small fees that really add up like ATM fees, bank fees and convenience charges.
The point is, so many Americans have no idea where their money is going, and so many of them are unsure about where their money is invested, who holds their life insurance policies, and basically, what their cash flow looks like day in and day out.
Unfortunately, even the best financial advisor can't talk to you about every single purchase you make in your life. Only you can truly be the one to take charge of your money. In fact (and I'm not the first person to say it) no one will ever care more about your money than you do. Here's why:
They're Worried About Their Own Money
Most people can't worry about your money because they're too caught up in worrying about their own lives, their own money and their own profits. You can't expect your bank to call you, admit they've been charging you way too much in fees and offer to lower them (although that would be nice, wouldn't it?)
Additionally, you can't expect your credit card company to just voluntarily call you and lower your interest rate. Nope, if you want a better deal on cable, if you want a lower interest rate on your card, and if you want to haggle over the price of your new sofa, you have to do it.
Very rarely will anyone offer to take an interest in your own personal finances. They are simply too caught up in their own money and running their own businesses to take any sort of deep concern in yours. So, if they are going to be so caught up in their own money monitoring, you might as well be regularly managing yours.
You can do this through a free service like Personal Capital or Mint to name a few.
People Make Mistakes
There are small mistakes and there are big mistakes. An example of a big mistake are instances when traders accidentally make a typo causing sudden stock crashes and swings, something the SEC says definitely happens.
So, you can't expect your bank teller to type in the correct numbers every time or the waiter at the restaurant to read your handwriting correctly on the tip line of your receipt. Sometimes your card won't work well at a store and they swipe it again, but later you find two identical charges in a row.
*Related: Looking for a cheap cable alternative that offers local channels? Read our Hulu TV channels guide for why they're a great solution to cut the cord.*
Another example is just recently I had to dispute four different charges on my credit card worth collectively $70 because I cancelled some magazine subscriptions and they charged me anyway for them when it was time to renew.
I got all my money back, but had I not been paying attention to each and every place I spend money, I would have never noticed those random charges on my account. I'm glad that I watch and check my accounts every day, so none of these incorrect charges goes by unnoticed.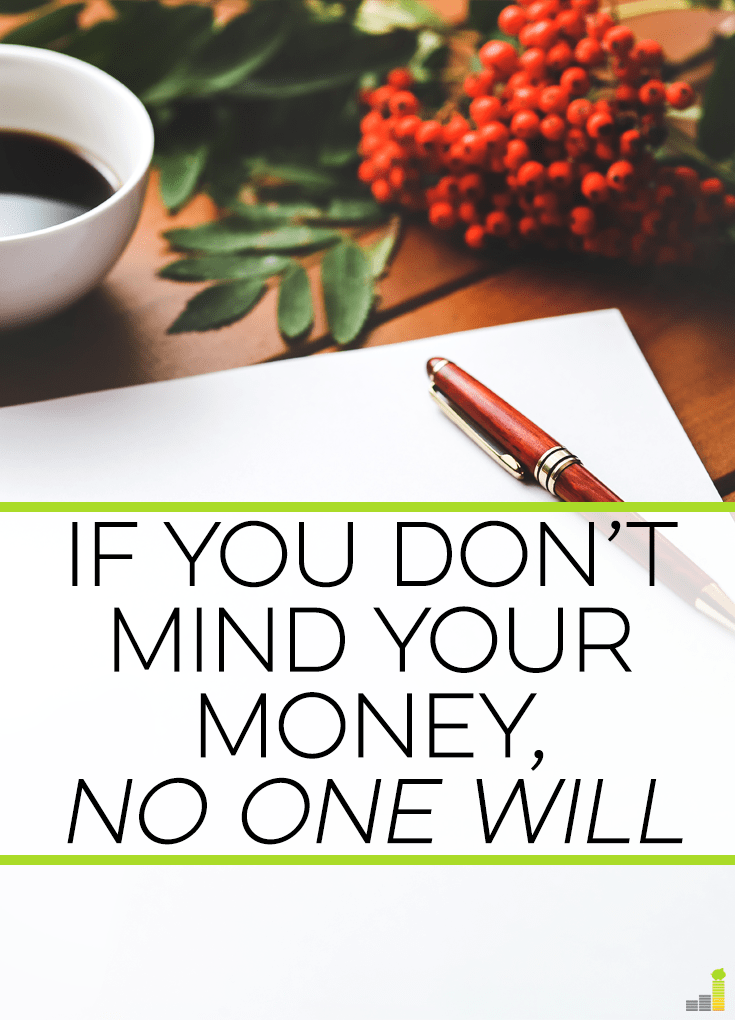 So, when it comes to your money, the best advice I can give you is to simply pay attention. You are the person who is in charge of your financial destiny. You are the one who has the power to learn about the market, choose mutual funds and ask the right questions at work when it comes to ensuring your 401(k) is set up properly.
Although I wish that technology always worked correctly or that people always had your best interests in mind, the truth is you never know. So, you should check every item on your account statements, regularly seek out ways to get discounts and do your part to actively learn about the best ways to make your money grow. If you do this and remember that no one will care about your money as much as you do, you will be well on your way to financial security and substantial wealth in the future.
Do you regularly check your accounts? Do you have any examples of when regular account monitoring has been beneficial for you? If you work in financial services, when have you seen an innocent mistake cost a customer money?
The following two tabs change content below.
Catherine Alford is the go to personal finance expert for parents who want to better their finances and take on a more active financial role in their families.