How Making Excuses Stops Your Success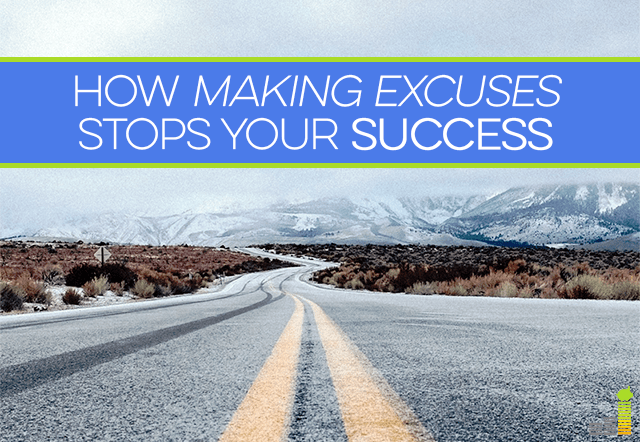 I remember some years ago my money was flying out of my wallet faster than it was coming in. It wasn't the best time in my life. While I was making money, I couldn't stop spending it. I spent it on things I wanted, needed, and rationalized in minutes.
One of my worst purchases was a Jetski just because I thought it would be cool to own one. I thought I would be the envy of my friends. Well, that whole situation ended poorly for me, but it was a huge lesson learned – not just about the danger of reckless spending, but of making excuses as well. I learned that making excuses can stop you from achieving success in life – whether that's in attacking debt, reigning in expenses, achieving other financial goals or just living life in general.
Excuses Only Hurt You
While my spending was out of control, my excuses for every purchase were out of control. They didn't make any sense when I look back at them. I "needed" this or that and my credit card was my savior. It was so easy to pull out the credit card and swipe it. I was the owner of a new trinket almost every day. I was out of control and it was due to my willingness to make excuses.
The same goes for reasons why I didn't do this or that with my money. It took me years to start investing because I didn't want to take the time to learn about it and I had debt. Had I known what I know now, I would have invested and saved more, even when paying off debt. I did save some while paying down my debts, but not nearly enough. I lost a lot of years that I could have used to compound interest to my advantage and propel our savings forward. It was a mistake and my excuses only perpetuated this mistake.
Making Excuses for Everything
I've been doing this blogging thing for over two years now. While that might not sound like much, it is in blogging terms. I've also been helping people get out of debt, and make extra money for some time. It's something I'm passionate about. One of the biggest factors in the financial arena that I deal with are excuses. They are rampant. Anytime someone emails me or reaches out over social media, I tend to dig up an excuse as to why they hadn't done something or won't do something. It's frustrating, but I can certainly relate. I've been there too.
When you make excuses for everything you do, then you really don't ever do anything. People are always fearful of failure. It's a natural thing. Who loves to fail? I can't name anyone. While I don't mind failing as it's one of my ultimate motivators, I guess I can't say I love it. I respect it.
Personal finance bloggers talk a lot about cutting expenses. It's a big limb in the tree of personal finance. You need to cut expenses to live a financially manageable life. It's not a secret. What I've seen over the years is that many people have a hard time actually doing it. Why? I've heard every excuse in the book as to why this expense can't be cut. These excuses range from weak to complex, but they all go back to one thing. Fear of change and the unknown.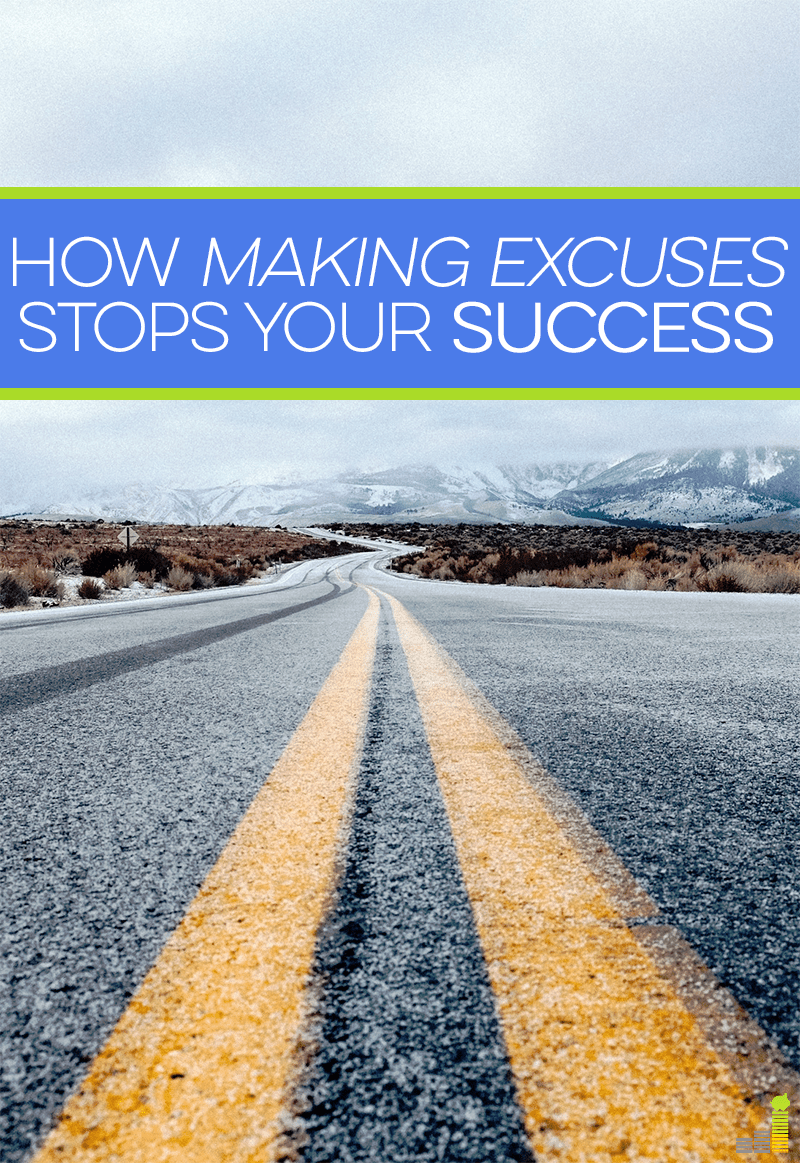 One of my favorite things is hearing people create excuses for keeping their high-priced cable package. Now, I used to have a very expensive cable package. I watched TV regularly and it was hard for the first few weeks after I cut the cord. What got me through it was knowing I would be saving $80 per month and not having to watch most of the terrible programming.
Now, I still get to watch TV through my antenna and some other services, while still saving money. The best part about the lack of cable TV is I get to spend more time doing things I enjoy. It was amazing to me how much I got accomplished when the TV was off.
I've heard every excuse in the book about why cable is necessary, but it is most certainly not a need. It's definitely a want. It's hard for some to distinguish the two. It's only a need if you use it to create income, whether for your job or own business. That's when it's a need. Any other time, it's just a want. We, Americans, have a hard time distinguishing the two. I know I did for a long time. Once I figured it out, my financial life changed and so did my decision making. I ask everyone I speak with to understand the difference and embrace it.
One thing you should do when making decisions is to listen to yourself. Figure out if you are rationalizing your decisions based on real information or just emotions. Are you making excuses for this or that? If you are constantly making excuses, then you are just harming your ability to create change. You are holding yourself back and staying in the status quo.
You don't want to be status quo, trust me!  It's time to kick your excuses to the curb and start taking chances. Your future self will thank you for it.
What are some of your favorite excuses for not saving money? Or not learning to invest? Or not cutting expenses? What's one "want" you've labeled a "need" and refused to cut? How would your life change with that expense not in it?
The following two tabs change content below.
Latest posts by Grayson Bell (see all)