Lufthansa Credit Card Review: A Solid Rewards Card to Consider
Posted on April 30, 2014 by John Schmoll in
Tips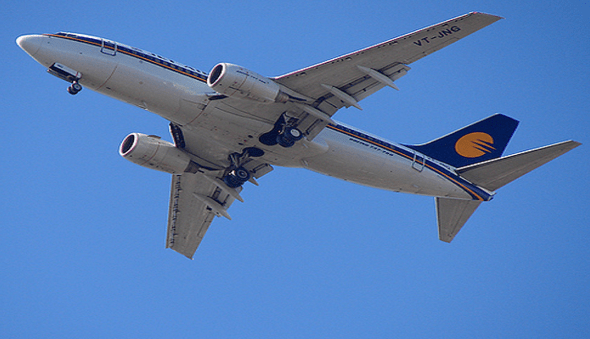 The Lufthansa credit card is a card that struck my eye recently as we're wanting to travel internationally soon so a Lufthansa credit card review seemed to be in order. Mrs. Frugal Rules and I got to go to Vegas several months ago to celebrate my birthday (all funded thanks to rewards points we earned thanks to cards like the Barclay Arrival World Mastercard). It took me some time to convince her that it was worth it to churn credit cards and earning a free trip finally pushed her over to my side. 🙂 This now has us looking for another card to churn, which has brought us to the Lufthansa Premier Miles & More World Mastercard.
Mrs. Frugal Rules and I are interested in this particular credit card because we want to travel to either Europe or the Caribbean at some point in the near future, and the Lufthansa credit card offers the capability to earn up to 50,000 bonus miles for new cardholders!
Those miles are enough to send one of us to either to the Caribbean or anywhere in North America. It takes 40,000 miles to get you to Hawaii and 50,000 for Europe. This new bonus point structure has just recently updated, so think of the possibilities of where you could go with these 50,000 bonus miles from the Lufthansa credit card!
Before I get on with the review of the Lufthansa credit card I will give the disclaimer that churning credit cards is NOT for everyone. If you're struggling with debt or uncertain as to how you'll pay your credit card bill then churning cards is not for you. Any free trip, regardless of how exotic a locale, is not worth accruing more debt for or staying in debt longer to enjoy. That said, let's get on with the Lufthansa credit card review.
Features of the Lufthansa Credit Card
As a new Lufthansa credit card holder you get 20,000 award miles after your first purchase or balance transfer.
With the Lufthansa credit card, you can earn an additional 30,000 award miles when you spend $5,000 in purchases within the first 90 days of account opening.
The combined miles, of up to 50,000 award miles, is enough miles to send you to the Caribbean or anywhere in North America as well Europe or Hawaii on an economy ticket.
Cardholders receive a companion ticket after first use of the account and annually after each account anniversary. Keep in mind you will be responsible for taxes and fees on this companion card though, but still a great deal on an economy class seat!
The Lufthansa credit card has no foreign transaction fees on purchases made outside the U.S., which is nice since you'll likely be traveling internationally with it.
As a Lufthansa Premier Miles & More World Mastercard holder you earn 2 award miles per $1 on ticket purchases directly from Miles & More integrated airline partners and 1 mile per $1 spent on all other purchases.
You can redeem miles for flight awards and upgrades on Lufthansa, Austrian Airlines, Brussels Airlines, SWISS, Star Alliance member airlines and other partners.
Taking a look at the features of the Lufthansa credit card, there are certainly some good ones to consider. Earning a free ticket to one of the aforementioned locations can't be beat, especially when you add a free companion ticket to the mix.
What if you don't fly Lufthansa though? Have no fear as they also partner with Star Alliance airlines (which includes United and US Air), SWISS, Australian Airlines, plus many others, just to name a few. This should make it fairly simple to find ways to use the award miles from the Lufthansa credit card if you're looking outside the stated parameters. The other nice benefit of the Lufthansa credit card is that they're also a partner of Starwood Preferred Guest, which opens up transfer opportunities up with them.
All that said, while I do like a lot of the features of the Lufthansa credit card especially as it fits somewhat closely with a destination we're thinking of traveling to, there are just a few drawbacks to mention.
Drawbacks of the Lufthansa Premier Miles & More World Mastercard
Few things in life are free and that is also the case with the Lufthansa credit card. The Lufthansa card carries a $79 annual fee, please see the terms and conditions for complete details. This is a fairly low annual fee, considering some of the other cards out there. While I typically don't like annual fees, you also need to look at the value you get from it.
The other drawback to the Miles & More card is the higher spend to hit the 50,000 total bonus points. Spending $5,000 in 90 days really isn't an issue for us but I know it would be for some. That said, getting those extra miles is definitely worth the spending – assuming you'd be spending it anyway and can be a great way to earn a free ticket to one of the aforementioned destinations.
My Take on the Lufthansa Credit Card
After taking a look at the Lufthansa credit card, I generally like what I see. Yes, it does have an annual fee and you have the spend to get the full amount of points. However, I believe if you look at the value you can get from the card I think the Lufthansa Premier Miles & More World Mastercard could be worth it for the right person. I believe this is especially the case if you're planning a trip to one of these locations soon, not to mention the award mile possibilities through their partnerships.
The previous bonus miles on the Lufthansa credit card was 35,000 so an increase to 50,000 is definitely a good move in my opinion. They also had previously required you to use the card at least once per month to keep the accrued miles. That has now been removed which is another bonus in my eye. That said, this card could easily be used along with either the Starwood Preferred Card or the Arrival World Mastercard to cover not only your airfare but also a good chunk of your hotel expenses while on vacation. You could even take that a step further and add in the Discover it® card to have some spending cash while on your trip. 🙂
As I said in the beginning, if you're in debt or don't know how you're going to pay the bill then credit card churning isn't for you. If you're not in that camp, then I think for the right person the Lufthansa credit card could be a great option.
*Resource: If you're looking for additional travel related credit cards you can do so here.
What is your newest favorite rewards card, I want to know! Do you churn credit cards?
Photo courtesy of: Poorna Kedar
*Revised from original from February 14, 2014
Summary
Reviewer
John Schmoll
Review Date
Reviewed Item
Lufthansa credit card
Author Rating
The following two tabs change content below.
I'm the founder of Frugal Rules, a Dad, husband and veteran of the financial services industry. I'm passionate about helping people learn from my mistakes so that they can enjoy the freedom that comes from living frugally. I'm also a
freelance writer
, and regularly contribute to GoBankingRates, Investopedia, Lending Tree and more.
Latest posts by John Schmoll (see all)