3 Times I've Gotten Lucky With Money
This may not be the news of the century, but I'm far from being rich. At best, I've been lucky with money. My parents were lifelong factory workers, I grew up in the same small bedroom in a modest brick home for first 18 years of my life, and I had a job from the time I was legally allowed to work.
I never had a brand new car or a private school education growing up, but I did have a very comfortable childhood. We didn't get everything we wanted, but we never went without basic necessities, even when my parents were laid off from their jobs.
While I may not have grown up as one of those "rich kids," I've certainly had many advantages along the way in helping me get to the point where I am today, and sometimes I feel the need to remind myself just how fortunate I've been. Here are three times I've gotten lucky with money.
#1 Parents Who Talked Openly About Money
I was so very lucky to have parents who weren't afraid to talk about money in front of me. If I asked how much money they made, they told me. If we didn't have the money for something when my parents' factory was on strike, they told me.
If I wanted to know specifics about our family budget, they told me. There weren't any financial secrets in my childhood household and, although I didn't realize it then, their openness taught me to never be afraid to talk openly about money. And here I am doing just that every week at Frugal Rules. 😉
#2 Free College Education
I always knew I would go to college, but I never expected my parents to foot the bill for me to attend a private or out-of-state university because I knew how much those colleges cost. An expensive university education was never a possibility for me, and I was fine with that. I knew enough about money to know that I didn't want to saddle myself with student loan debt for the next couple of decades for a degree from an expensive college that would get me no further than a degree from a state school.
So when I applied for in-state universities, I applied for as many scholarships as I could find. The one I chose to attend was the university that gave me the most money, and it wasn't my top choice.
Now that my college career is a decade behind me, I'm so glad I made the choice to attend an affordable college. After my scholarship money ran out, I worked every summer and took odd jobs during the semester, and my parents helped foot the remainder of the (affordable) bill. I graduated with no student loan debt, which was a lucky way to start my adulthood.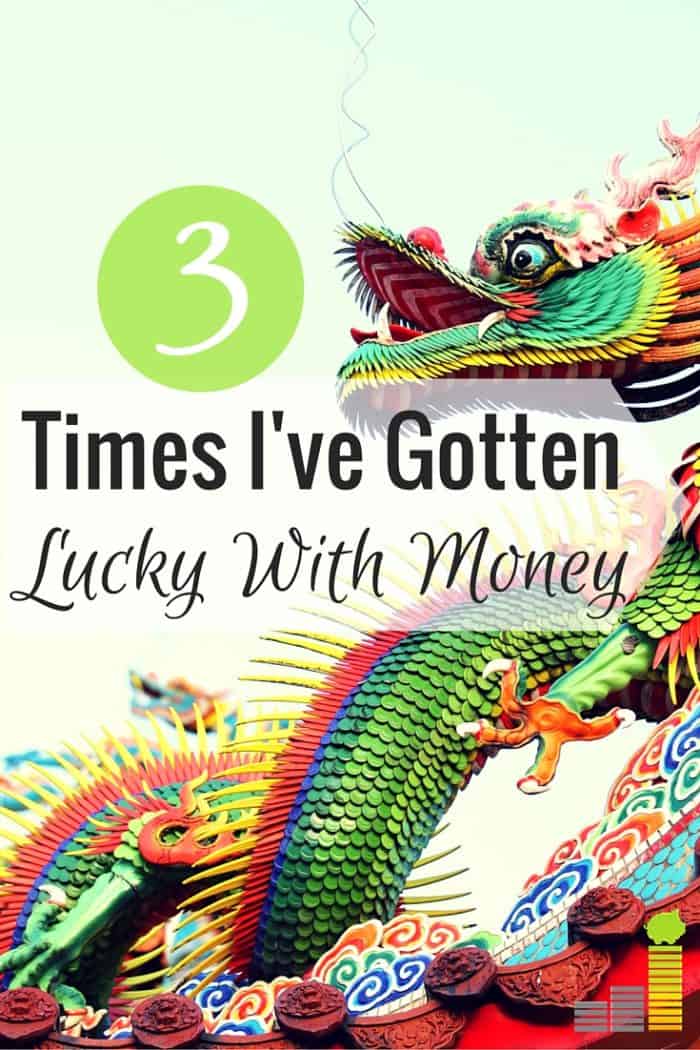 #3 Being in a Two-Income Relationship
This isn't something that's mentioned very often in the personal finance blogosphere, but it's easier to save money and take financial risks when you're in a stable, dual-income relationship than when you're single because you're sharing expenses, you're part of the same team and you always have something (and someone) to fall back on. Having my husband's income as a safety net helped me gain the confidence to leave my job two years ago to freelance and stay home with our daughter, and I'm not blind to that fact. That was a huge deciding factor for me, and I'm not sure I would've made the leap without him.
Whether we realize it or not, many of us have had certain advantages in our lives. Growing up with a supportive family is an advantage. Living in a low cost of living area is an advantage. The ability to attend college is an advantage. Being born into a free country is a huge advantage. Instead of being ungrateful for the things we want but can't afford, we should learn to be thankful for the opportunities we've been afforded in our past.
Do you feel like you've had certain financial advantages or opportunities in your life? If so, in what way? In what ways do you feel like you've been lucky with money? How do you feel you've been unlucky? If you could go back, what would you do differently with money? What would you do all over again?
The following two tabs change content below.
Robin McDaniel
Robin is a freelance writer who chronicles her financial missteps and victories on her blog www.TheThriftyPeach.com.
Latest posts by Robin McDaniel (see all)