Why I Love the Envelope Budget System
Budgeting is tough. I know that, because I too once lived without a budget and found myself in trouble as a result. The fact is though that once I implemented and started living by a budget I soon discovered the freedom it breeds. The next step after starting a budget was discovering the envelope system of maintaining a budget. There are a number of variations to it, but the general idea is to pay for nearly everything in cash.
It Starts With a Budget
I've discussed budgeting in detail in various places, so I won't belabor the point here. The key is to take your monthly income and list next to it your monthly obligations. Cut needless expenses to increase the remaining amount. After finalizing your budget, it's time to implement an envelope, or cash system.
Not Everything is Included
There will be a number of things that will not be included in your cash system. Large, recurring payments like mortgage, utilities, and/or car payments should be left to an automatic withdrawal if possible.
*Related: New to writing checks? Check out our guide on how to write a check for step-by-step directions.*
After those expenses though, virtually all of your remaining expenses, such as for your grocery budget, car maintenance and even entertainment, can be done through the cash system.
Withdraw Cash Regularly
Once you determine the amount to withdraw, then determine when you withdraw the cash. Where you store the cash is up to you, but my wife and I use an expandable coupon book with 12-15 sections. Find what works for you, for example, withdrawing cash after each paycheck and then fill your container with the amount you have budgeted.
Don't Expect to Change Overnight
I won't lie, this change took my wife and I several months to fully implement. In our culture of plastic it can be difficult to do most things in cash. If part of it is not working for you, then make changes to improve your system.
It Breeds Freedom…
The nice thing about the envelope budgeting system is that it frees you to spend the cash as you see fit. Remember though that when it's gone then it's gone; not waiting until the next time you get to withdraw your cash for that specific budget item will defeat your end goal.
*Related: Have a check you need to cash? Here's our guide on the best places to cash a personal check to get money now.*
Or, if you find that you really would like to buy something, but don't want to give up the cash you can freely leave and have a chance to think over the purchase. This separation between emotions and spending of money is a hallmark of living frugally.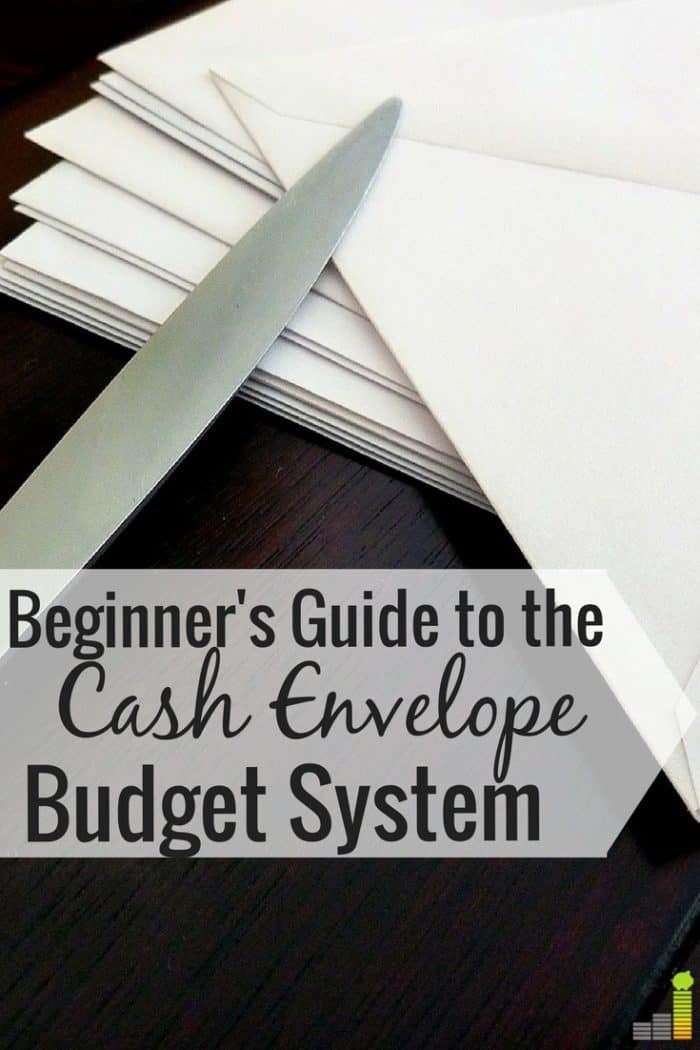 …And Guilt-free shopping
There is a psychological component to spending money. It "feels" so much more difficult to part ways with cash than it is to swipe a card. This can help eliminate guilt when shopping, particularly grocery shopping. If I know that I have the cash to buy something, then I can do so without wondering if my budget can withstand it.
Paying for nearly everything in cash is a paradigm shift, I'll cede that. The work is worth it as it can help you better stay within your means and make living frugally that much easier.
Do you use the envelope budgeting system? If so, how long did it take to become habit? If not, what's holding you back?
The following two tabs change content below.
John is the founder of Frugal Rules, a dad, husband and veteran of the financial services industry whose writing has been featured in Forbes, CNBC, Yahoo Finance and more.
Passionate about helping people learn from his mistakes, John shares financial tools and tips to help you enjoy the freedom that comes from living frugally. One of his favorite tools is Personal Capital , which he used to plan for retirement and keep track of his finances in less than 15 minutes each month.
Another one of John's passions is helping people save $80 per month by axing their expensive cable subscriptions and replacing them with more affordable ones, like Hulu with Live TV.
Latest posts by John Schmoll (see all)