The #1 Guaranteed Way to Hit Your Goals This Year
Posted on February 13, 2017 by John Schmoll in
Goals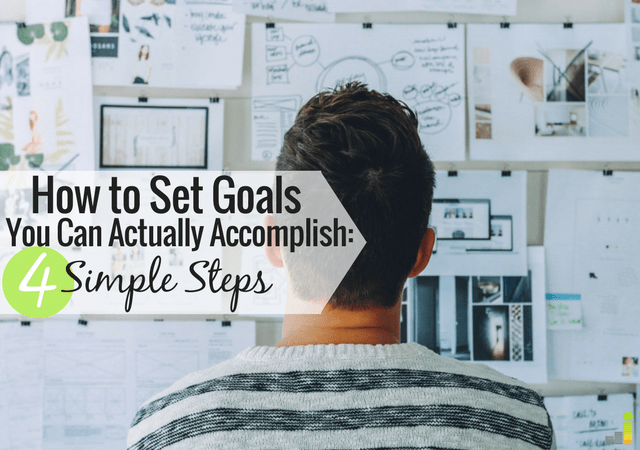 It's crazy to think that we're more than six weeks into the new year. It just seems like yesterday we were talking about the holidays and now, tax season is in full swing and spring will soon be on the horizon. With that in mind, I have one question…how are you doing on your goals this year?
If you're like me, you start off the year with a shiny new goal or two you want to accomplish. Then, life gets in the way, you realize the goal really isn't practical or you just plain give up because you think it's too hard. We've all been there, but it doesn't have to be that way. In fact, if done the right way, accomplishing a goal can be simple – again, if done the right way.
Why We Fail to Accomplish Our Goals
What's the top reason behind you not accomplishing a goal? For me, I know there are a few key things that cause me not to hit a goal I set. Those are:
They're not specific
They don't challenge me
I don't track them or make them visible
I don't have anyone holding me accountable
Do you see any on my list you can apply to your life? I'm sure there is some crossover, if not some other, more personal reasons. Not too surprisingly, research from the American Psychological Association shows that when you set a specific and relatively challenging goal, it leads to higher, more effective performance 90 percent of the time.
Those are powerful numbers and make me want to set more specific goals that will challenge me without being practically impossible or too simple for me to accomplish.
The Trick to Hit Your Goals
If it's not obvious yet, the #1 guaranteed way to hit your goals this year, or at least come close comes down to one thing – having a quantifiable plan that challenges you to work towards the goal.
Let's take a look at an example. I heard from a lot of readers before the holidays asking how to afford Christmas presents. That's understandable; Christmas can be expensive. So, let's say you begin the year with the goal of wanting to afford Christmas presents without going into credit card debt.
That's a great goal, but how specific is it? What's your plan to hit it? How is it challenging you? Now, take a look at how you can change that with a few simple steps.
First, you want to determine how much you need to be able to afford Christmas. The average family spent roughly $900 on Christmas presents in 2016 and let's say you came very close to spending that amount on your family. Second, let's say you plan on spending the same amount this year, but you want to be able to afford it without going into debt.
How do you turn that into a quantifiable goal so you can shop with freedom when the time comes? It's quite simple; you set a goal to save just over $80 per month ($900 spread out over 11 months) and you put that amount into a savings account so you have the money when you need it.
The same approach can be done with anything financial. Whether you're saving for retirement, paying off debt or anything else, determine your goal, make it specific and relatively challenging. The power is in the quantifiable, specific goal, but how can you put your plan on speed to ensure greater success?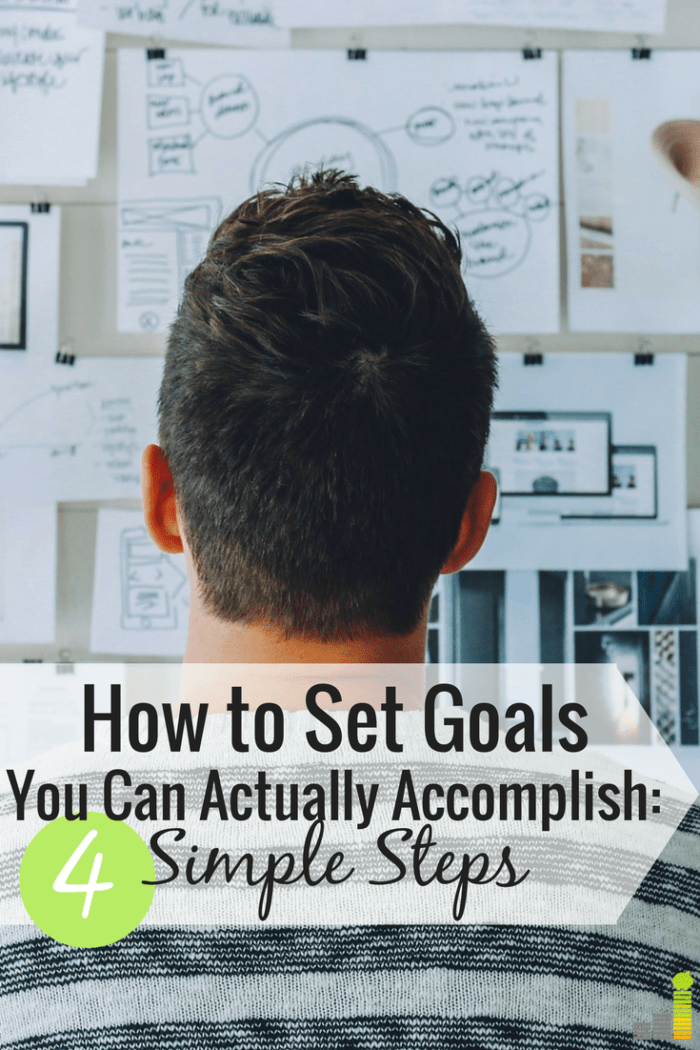 Simple Ways to Achieve Your Goals This Year
Having a quantifiable goal is great but you need to go beyond that to help you accomplish it. Here are some of the things I've done to help me hit personal goals or things I've seen others do to be successful:
Tell someone else about your goal. I don't mean that you have to broadcast it on social media but tell at least one person. When I have a goal I really want to hit, I tell at least one person as it provides accountability as well as encouragement. You can take it even further and commit to reporting back to them on a regular basis, though if they're a good friend, they'll ask you anyway.
Break it up into chunks. Take the Christmas shopping example above. You may not be able to save $900 all at once and that's ok. However, breaking it down to a much smaller amount to save each month immediately increases your chance of success. Pro tip, if you're working towards something financial, use a free tool like Personal Capital so you can visually see the impact of your efforts.
Make it visible. This is probably my favorite thing to do with my goals. If I have something in front of me, I know it means it'll be on my mind that much more. Say you want to lose weight, put a picture of a piece of clothing you want to buy once you hit your goal. If it's saving for a nice vacation, put a picture of where you plan to go on your desk. Every time you see it, it'll remind you why you're saving money.
Set a date. This is pretty self-explanatory. Set the date you want to hit your goal and put it on your calendar. I do something a little different. I break my annual goals down to a monthly and weekly basis – all with the plan that what I'm doing that week rolls into that month and ultimately what I want to hit for the year. As an aside, this also helps me analyze things more effectively if I need or want to adjust course.
You may find there are some other things you need to do to succeed, such as being realistic (which is certainly important) and committing to start. The key is to find what works best for you and run with it so you can accomplish your goals.
What are some things that hold you back from hitting your goals? What tricks do you use to ensure success? How often do you check in on your goals?
The following two tabs change content below.
John is the founder of Frugal Rules, a dad, husband and veteran of the financial services industry whose writing has been featured in Forbes, CNBC, Yahoo Finance and more.
Passionate about helping people learn from his mistakes, John shares financial tools and tips to help you enjoy the freedom that comes from living frugally. One of his favorite tools is Personal Capital , which he used to plan for retirement and keep track of his finances in less than 15 minutes each month.
Another one of John's passions is helping people save $80 per month by axing their expensive cable subscriptions and replacing them with more affordable ones, like Hulu with Live TV.
Latest posts by John Schmoll (see all)