Has Holiday Gift Giving at the Office Gotten Out of Control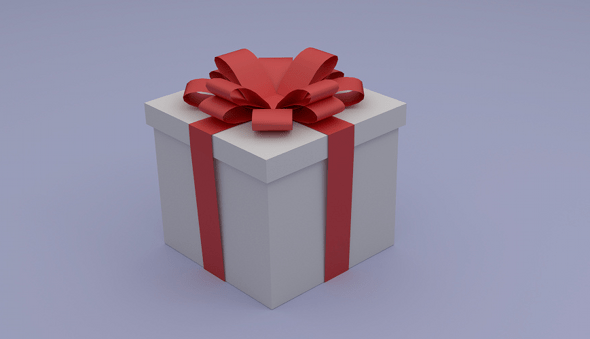 It's that time of year again – Christmastime. While Mrs. Frugal Rules may say I'm a bit of a grinch because I can't stand Christmas music, I really do enjoy the season, well on some level at least. I just choose to enjoy certain parts of it – like looking at holiday lights, giving gifts to others and spending time with family and friends.
Of all the many holiday activities we traditionally take part in though there is one that I would cross off of my list – holiday gift giving at the office. Now, don't get me wrong. I'm not against showing gratitude and appreciation to co-workers and even bosses. While I may not be a part of corporate America anymore since I am a proud small business owner, I do remember what it was like to have the holidays roll around each year while working in an office. During my more than 15 years in office settings, I saw out of control gift giving around the holidays. Towards the end of my last job, I began to feel like the last paycheck of the year was going solely to paying off the expenses I incurred during the annual holiday gift giving.
When an Office Matron Controls the Holiday Gift Giving
My experience might be a bit jaded by the fact that I worked for years with a woman whose life ambition seemed to be controlling who got what for every birthday and holiday in the office. She'd start the year out with a calendar filled with everyone's birthdays, administrative assistants' day, bosses day, and of course, Christmas.
In advance of each special day, she'd circulate a sign up list and an envelope to collect everyone's contributions toward each event. If you didn't participate (which I made the mistake of doing once) EVERYONE knew about it and she did her best to make sure you felt not only ostracized but cheap.
If I wanted to give a gift separately to an individual with whom I had a relationship instead of contributing toward the group gift, it just became awkward. Looking back, I think she was trying to be helpful but ended up sucking all the joy out of gift giving for me. I always felt like I was overspending.
From that experience, I came up with a few simple ways to save on office gift giving.
Ways I Save Money on Office Gift Giving
Mrs. Frugal Rules didn't like this when I started the habit but it only took about a year or two for her to fall in love with it as much as I have. We look at what we want to spend overall on holiday gifts and then divide that amount by 12. We pull out the result each month and set it aside in an envelope. Within our holiday budget is a line item for office gift giving (or in our case, thank you gifts for clients 🙂 ). It's an absolutely freeing feeling when the holidays are over to know that they are already paid for and we don't have to worry where the money is going to come from to pay off our purchases. We go one step further and put our purchases on our credit card to earn the points to boot.
Coordinate a low limit white elephant gift exchange
When the co-worker who dominated gift giving eventually moved on to another department, I helped institute a few changes of my own. I started by suggesting that instead of drawing names out of a hat to buy expensive gifts for each other, we have a low-limit white elephant gift exchange.
To be completely transparent, my motives may have been slightly selfish as the exchange gave me an opportunity to saddle one of my co-workers with Mrs. Frugal Rules' old pink bowling ball (which she'd not ever gotten the holes drilled for). Everyone agreed that we'd either bring something from around the house or buy something for less than $10 – and you can't go wrong with anything from the As Seen On TV Store. The result was a fun and memorable party that ended up becoming a treasured office tradition.
Start a tradition of a pay-for-yourself birthday lunch
Another tradition we began in my old workplace was letting the birthday person pick where he or she wanted to eat lunch. Then, whoever was available would go along and pay for their own meal as well as split evenly between the number of people there, the birthday person's lunch. No gifts. No hurt feelings. Just a nice meal out together and not a lot of pressure on our wallets.
Don't give in to peer pressure
Speaking of pressure, one thing I've learned in my many years in office culture is that there's often a lot of pressure to give in to one person who may be dictating certain activities – like holiday gift giving at the office. Standing your ground can be scary and difficult. It can result in being left out of cliques. In the end though, I just had to ask myself what mattered more – whether or not my co-workers wanted to eat lunch with me or my own financial goals. I decided the latter was more important.
Remember to be nice
If you do decide to opt out of holiday gift giving at the office for one reason or another, say something to any co-workers of yours with whom you have a personal relationship. Let them know why you're opting out in whatever level of detail you feel comfortable sharing. Essentially, you can wish the people you care about a Happy Holiday without spending all sorts of money.
Do what feels right for you
At the end of the workday, you just need to do what you feel comfortable with. You and you alone need to be able to live with your financial decisions. When it comes to holiday gift giving in the office and everything else in life, make decisions that don't compromise your goals or values.
What's the craziest holiday office tradition you've been subjected to? How do you show your co-workers the love during the holidays?
Photo courtesy of: FutUndBeidl
The following two tabs change content below.
John is the founder of Frugal Rules, a dad, husband and veteran of the financial services industry whose writing has been featured in Forbes, CNBC, Yahoo Finance and more.
Passionate about helping people learn from his mistakes, John shares financial tools and tips to help you enjoy the freedom that comes from living frugally. One of his favorite tools is Personal Capital , which he used to plan for retirement and keep track of his finances in less than 15 minutes each month.
Another one of John's passions is helping people save $80 per month by axing their expensive cable subscriptions and replacing them with more affordable ones, like Hulu with Live TV.
Latest posts by John Schmoll (see all)