What Are You Thankful for this Thanksgiving?
Posted on November 21, 2016 by John Schmoll in
Lifestyle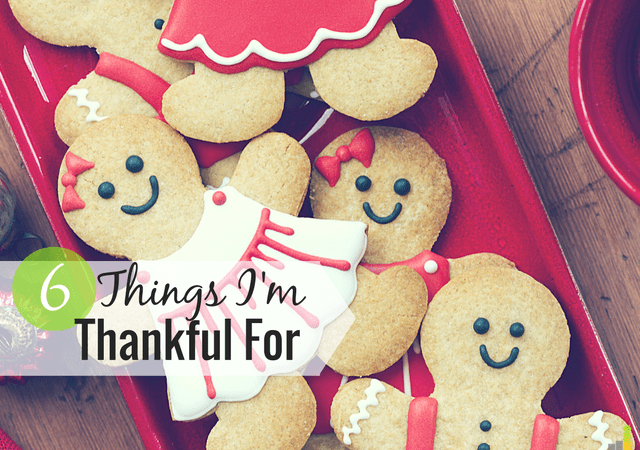 It's hard to believe, but in a few short days, Thanksgiving will be upon us. Like any other year, 2016 has been busy and has gone by fast. It can be a challenge at times to sit back and think about all you have to be thankful for – at least I find that to be true for me. As I've been thinking of what I'm thankful for this year, I've given a lot of thought to the reality of living in a society of privilege.
Recent reports indicate we hold over 40 percent of the world's wealth here in the United States. We're so far ahead that we have four times more wealth than the next wealthiest country – China. As a result, we (and I) personally have access to many privileges that most others in the world don't – simply because we were born here.
Personally speaking, that privilege has opened up a lot of opportunities that I otherwise wouldn't have. There's nothing special about me, other than that I live in a society of privilege because who I am and what I look like. Yes, there are decisions I've made that have helped; but many of those were available thanks to privilege.
On the flip side, the report indicates something that the most news sheltered person could tell you – we live in a society of growing wealth inequality. We are the worst country, out of the 55 studied, meaning we have the worst distribution of wealth among the countries studied.
Politics aside, this pinpoints that we must continue to work to curb this ongoing problem. We live in a far from perfect society, and this past election cycle highlighted that change is needed. I don't pretend to know what that is, but the status quo can't continue.
Being Thankful This Thanksgiving
I know this week is supposed to be about stuffing yourself silly, watching football and going holiday shopping. There's a time and place for those things, but it should also be about taking the time to reflect on what you have to be thankful for and all that has happened this year. Not only can this help you see how privileged and blessed you are, it can also show you how far you've come and what to focus on in the months and years ahead.
If you're like me, it can be so easy to ride the wave of "busy"ness each day that you don't sit back and think over all that you have to be thankful for. With that in mind, I want to share some of what I'm thankful for this year:
A brand new home. We moved into our new house this April, and we all absolutely love it.
I'm thankful for my family. I know family can be a sore topic for many, myself included. You never know when you might lose someone, and I've learned the importance of appreciating each moment I get with family members.
I'm thankful for renewed relationships with certain family members. After my Dad's passing last year I wasn't certain how things would shake out with some family members and am thankful for the positive growth.
I'm thankful for all of the traveling we've been able to do this year and look forward to more next year.
I'm thankful for my awesome wife and children – and that they're all healthy.
I'm thankful for the growth of our business.
Ok, so enough about me. What are you thankful for this year? What is something big you've been able to accomplish this year – financial or non-financial, it doesn't matter. 🙂
The following two tabs change content below.
John is the founder of Frugal Rules, a dad, husband and veteran of the financial services industry whose writing has been featured in Forbes, CNBC, Yahoo Finance and more.
Passionate about helping people learn from his mistakes, John shares financial tools and tips to help you enjoy the freedom that comes from living frugally. One of his favorite tools is Personal Capital , which he used to plan for retirement and keep track of his finances in less than 15 minutes each month.
Another one of John's passions is helping people save $80 per month by axing their expensive cable subscriptions and replacing them with more affordable ones, like Hulu with Live TV.
Latest posts by John Schmoll (see all)