Frugal Hack Friday: How to Identify and Cut Needless Expenses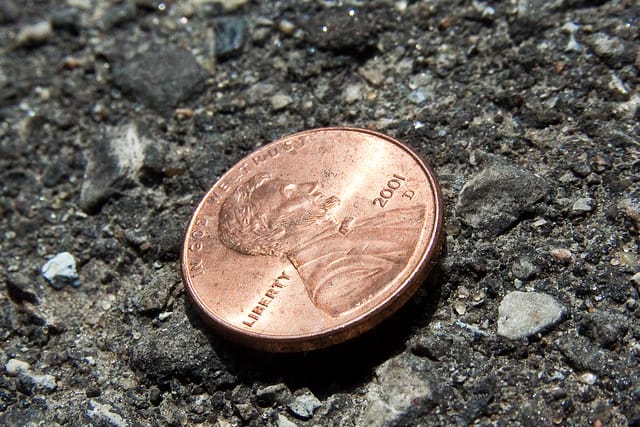 As I shared a few months ago, we're starting a new Friday series this year on Frugal Rules that's focused on frugal living. Frugality on a frugal blog – who would've thunk it? 😉 I know, it's a bit of a given on many levels but when taking a look at content we don't really talk about frugality a whole lot on the site and I wanted to change that. With that in mind I'll be sharing different frugal hacks each Friday.
Sometimes we'll talk about we do around our house to save money, and other times I'll discuss a specific website we use to save money on something. The point is to share some of our frugal hacks to help you cut costs.
Challenge Everything
Part of living a financially disciplined life is challenging your expenses. My good blogging friend, J$, talked about this quite a bit last year as he challenged everyday expenses by looking for ways to save money on virtually anything he can think of. I really enjoyed his series because it pointed out something we miss all too often – that there are many ways to save money on everyday things but we're either too lazy to do it or don't know how/where to look to save.
Over time, this laziness or lack of knowledge really drags down a budget. For example, our cell phone bill is currently $162 a month with Verizon. It makes me sick to even admit that. There are other options out that that would easily shave $100, or more, off that bill for the same basic service.
There are so many better ways we could put that $1,200 annually to work for us by not continuing to give it to Verizon. When our contract with Verizon is up at the end of April, you better believe we'll be looking at our options to save more money. Simply put, it means not just accepting an expense as is, but finding ways to shave it. The same can be done with a cable bill. With options like the Amazon Fire TV stick, and others, you can get much of the same content you already watch for a fraction of the price.
Be Purposeful About Your Spending
It would be easy to think that frugality means living a life of deprivation. In fact, I'm meaning the exact opposite. Which, according to Webster, would be:
Advantage
Indulgence
Benefit
Supply
Gain
It's not about depriving yourself of something, but rather giving yourself an advantage by being purposeful with your spending. I've spoken about this before, but it comes down to values-based spending. Meaning, looking at the value you're deriving from your spending and making decisions accordingly to direct your money where you get the most value back.
With my cell phone example that means seeing we'll get the same basic service from a $50/month plan and saving $112 off it. That's money we can put into our SEP IRA's or 529 plans for our children as opposed to going to Verizon. This is part of the reason why I love using Personal Capital so much. Not only is it free to use, but it allows me to track our spending and manage our investing at the same time.
This Is One Side of the Coin
Of course, I'm a big proponent of challenging and cutting expenses. We'll talk a lot about that in this series on frugal hacks. However, what gets lost quite often in talking about frugality is that frugal living will only take you so far. Unless you plan on living on government cheese, you will eventually reach a limit with regards to how much you can cut. Cutting expenses is only one side of the proverbial coin of finances.
The other side of that coin is earning more. We talk about that quite a bit here on Frugal Rules such as investing in the stock market as well as over at Sprout Wealth. It's the combination of the two, both frugal decision making AND earning more where you begin to see real financial power and exponential growth. And really, that should be the ultimate goal – to increase our net worth so we can live the life we want as opposed to being obligated to others.
So, as we discuss frugal hacks this year remember that frugal living is only one side of the coin. If you really want to improve your financial picture you need to bring ways to make more money into it. 🙂
What are some expenses you need/want to challenge? Why do you think many just accept expenses as is? Which side of the financial coin are you focusing more on? Is there anything you'd like to see covered in the frugal hacks series?
Photo courtesy of: Steven Depolo
The following two tabs change content below.
John is the founder of Frugal Rules, a dad, husband and veteran of the financial services industry whose writing has been featured in Forbes, CNBC, Yahoo Finance and more.
Passionate about helping people learn from his mistakes, John shares financial tools and tips to help you enjoy the freedom that comes from living frugally. One of his favorite tools is Personal Capital , which he used to plan for retirement and keep track of his finances in less than 15 minutes each month.
Another one of John's passions is helping people save $80 per month by axing their expensive cable subscriptions and replacing them with more affordable ones, like Hulu with Live TV.
Latest posts by John Schmoll (see all)