3 Reasons You Should Start a Freelance Writing Business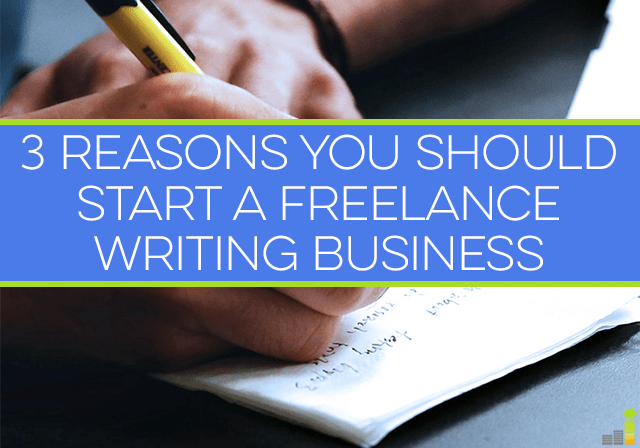 For a lot of people, the ultimate dream is the ability to truly run their own lives. They want control over their home, their money, and how they spend their time. Getting up each morning and commuting to a job you hate or only partly like isn't fun. Trust me, I've been there.
Starting Your Own Freelance writing Business
A lot of people harbor dreams of starting their own businesses. Whether it's a brick and mortar restaurant, a hardware store or an Etsy shop, people want to be able to decide to follow their passions and actually make an income from it.
Starting a freelance writing business is perfectly in line with these kinds of dreams. It's my personal belief we all have a story to tell or have an experience we want to share with the world. Starting a business where you earn more writing is the perfect platform for this.
If you have an interest in writing for blogs and have always hesitated to go after it, hesitate no more!
Here are three reasons that you should go ahead and start that freelance writing business:
The Internet Is Everywhere
If you've ever worked a traditional job, you know that there are some places that seem impossible to get to. Maybe it's a certain client you can't get face time with or a company that ignores your pitches. It's infuriating when you know you have a good product or skill set.
The Internet has helped equalize that. Your freelance writing can be seen everywhere in the world on the Internet. People in cafes in Paris or in an apartment in Botswana can find your business. Essentially, your reach is limitless. You can target certain audiences (and you should) but all it takes is one right share to create a viral hit.
The power of being online is very real: Justin Beiber was found via YouTube and the ALS ice bucket challenge raised millions through its online campaign. Plus, when you work online and the Internet is everywhere, it means you can be everywhere too.
Flexible Schedule
An online career is still very much a job, don't get me wrong. You need to have the discipline and organization to sit down, get the writing done and turned in on time. You need to network and grow the same way you do with other businesses. However, online businesses are also more flexible than traditional day jobs.
If you're a night owl, you can sleep in and get your work done during the evening. If you have kids, you can choose to work earlier and later in the day, and have midday with your children. You don't have to adhere to an office dress code and you don't have to waste time commuting anywhere. Working online is much more forgiving a schedule than an office schedule.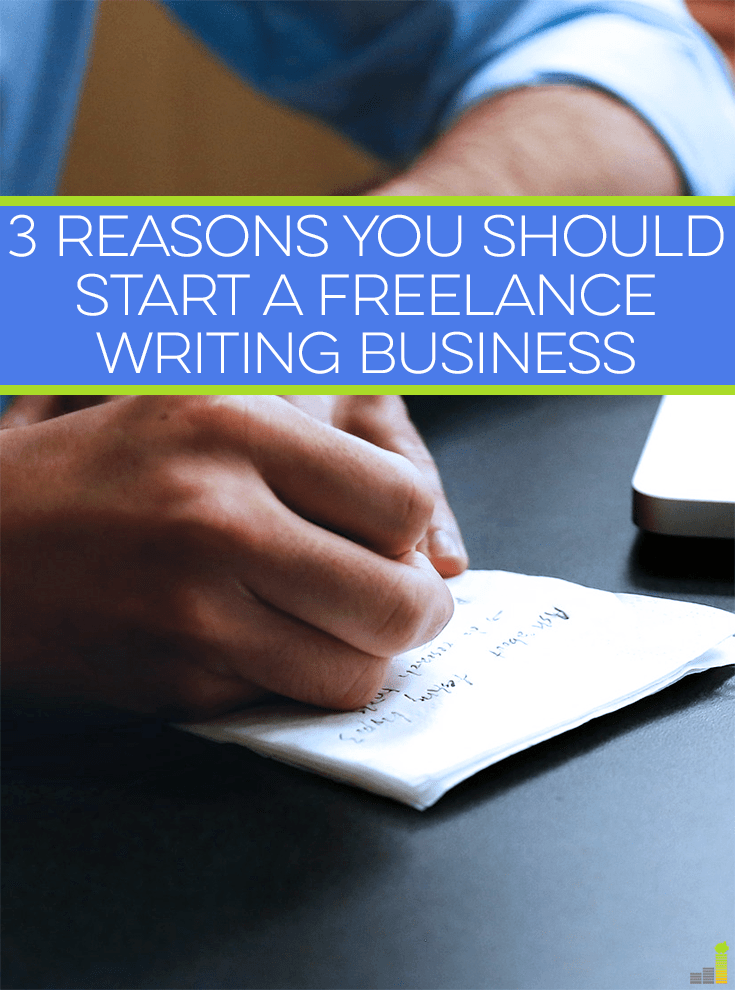 Following Your Dream
At the end of the day, if you want to be a freelance writer, that's what you should be trying to do. Starting your own online business is the perfect way to do it too. You have freedom and autonomy to work the way you want. Instead of staying bogged down at a job you don't love, take a chance on yourself and see what happens.
Of course, actually starting a freelance writing business can be daunting. You need to make sure you have all the information you need to do things properly. Set yourself up for a successful start by taking an online writing course. That way, you can avoid mistakes, cut out some serious trial-and-error and start making an income quickly.
Have you ever thought about starting your own business? What fears are you facing as you contemplate it? What would you love most about working for yourself?
Author bio: Kara Perez is a social media worker and writer in Austin, Texas. She writes about women in media and her journey to being debt free at karaelizabethperez.wordpress.com.
The following two tabs change content below.
John is the founder of Frugal Rules, a dad, husband and veteran of the financial services industry whose writing has been featured in Forbes, CNBC, Yahoo Finance and more.
Passionate about helping people learn from his mistakes, John shares financial tools and tips to help you enjoy the freedom that comes from living frugally. One of his favorite tools is Personal Capital , which he used to plan for retirement and keep track of his finances in less than 15 minutes each month.
Another one of John's passions is helping people save $80 per month by axing their expensive cable subscriptions and replacing them with more affordable ones, like Hulu with Live TV.
Latest posts by John Schmoll (see all)