Taking a break from work and having the opportunity to eat lunch (or even a quick snack) is a moment that most people look forward to daily. However, countless people choose to eat at their desks.
Many men and women think this is unacceptable for many reasons, so recently, they met in an online discussion to reveal the many motivating reasons to step away from your desk or workspace to eat.
1. It's Makes You Seem Like You're Not a Team Player
Whether you like it or not, the office kitchen or common area exists to bring coworkers together. It's a chance for people to bond in a nondiscriminatory environment; why would you pass up an opportunity to socialize?
By actively avoiding your coworkers, you're sending a message to the people you work with that you're not a team player and are content with living in an antisocial bubble.
2. It's Bad For Your Work-Life Balance
Balancing your life at home and your life at work can be tricky, but you're not helping matters by eating at your desk. Giving yourself a temporary break from the grind of your workday could be as simple as eating your lunch anywhere away from where you work.
Even eating your lunch while crying in the backseat of your car is preferable to eating lunch at your desk as far as your work-life balance is concerned!
3. It's Inconsiderate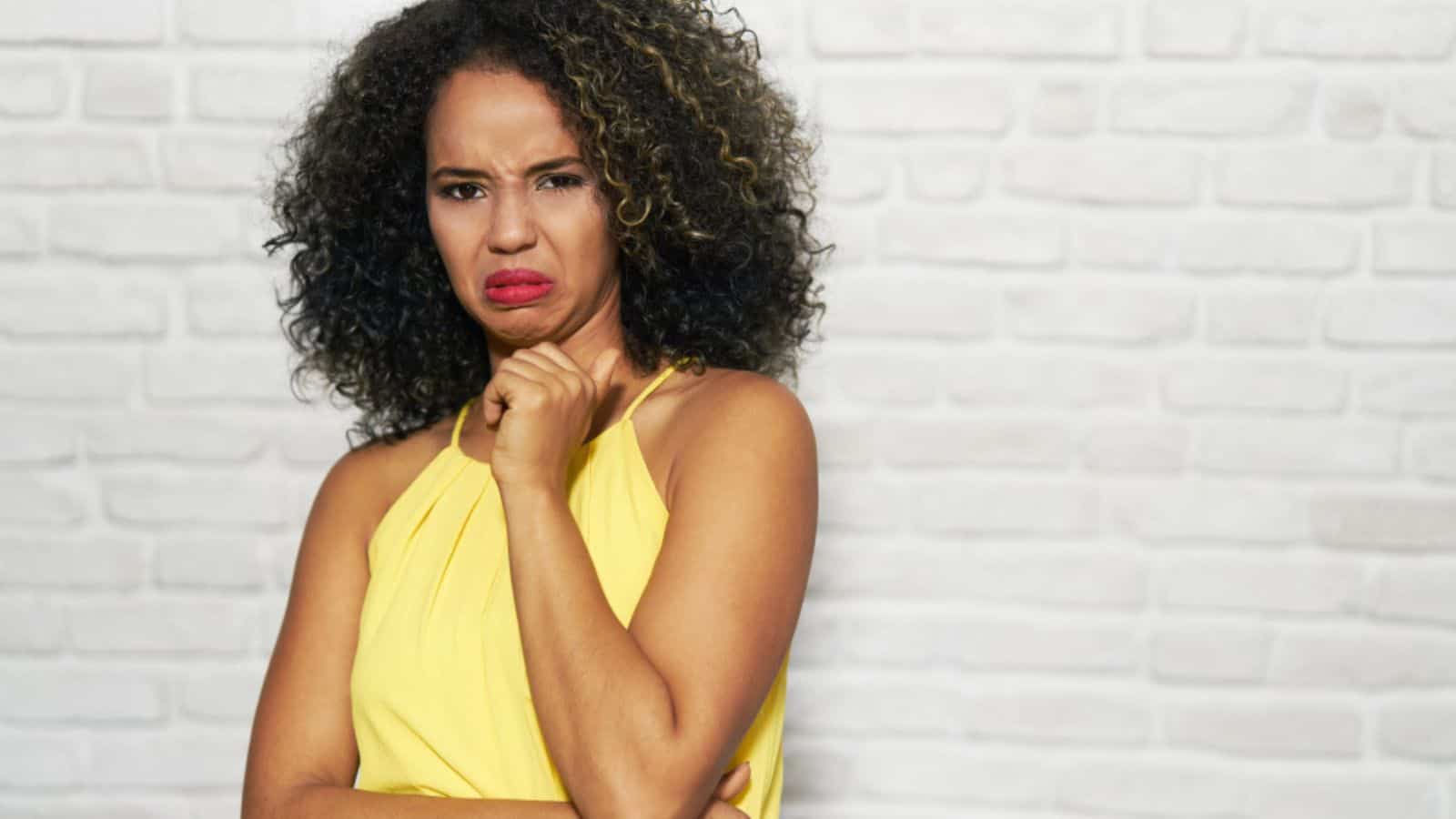 Like in most aspects of life, sometimes people are just inconsiderate to people around them. Have you ever thought that your coworkers might not want to smell the food you insist on eating at your desk?
"There is no way of telling how your lunch may affect your coworkers," one man explains. "It could be the smell, allergies, or even the temptation for those on restricted diets. This lack of consideration could impact your workplace relationships."
4. It's Messy
If you're anything like me, you're somewhat of a messy eater. Why would you subject your workspace to crumbs and endless food particles?
Also, think of your poor trash can: By eating at your desk, you're contributing to a stinkier environment thanks to all the food waste and food-soiled paper you'd be tossing away. Keeping your life organized is paramount; eating messy meals at your desk actively hurts that goal.
5. It's Bad for Your Body
Let's count how eating at your desk harms your body, shall we? It's harmful to your spine. It prohibits healthy blood flow throughout your body, especially your legs and feet. It's detrimental to your eyes; you stare at a computer screen all day and owe it to yourself to give your eyes a much-needed break.
Knowing this, why would you put your body through the wringer like that? Stand up and eat your lunch anywhere else; your body will thank you in ways you can't even comprehend!
6. It Encourages Unhealthy Choices
A slippery slope exists when you consciously decide to eat at your desk. To put it simply: It encourages unhealthy choices. You know you should be eating somewhere else, but you choose to be lazy instead.
As a result, it makes it easier for you to make other unhealthy decisions down the road. It's not as big of a stretch as you think; if you want to be the best version of yourself, you can't consistently make decisions that go against that wish.
7. It Can Cause Brain Fog
A sedentary lifestyle at work can lead to serious complications over time and cause brain fog. "Eating at your desk can contribute to decreased blood oxygen levels and lead to feelings of brain fog," reveals one expert.
"When you remain sedentary for prolonged periods, such as sitting at a desk, circulation can become sluggish, leading to less efficient oxygen delivery to vital organs, including the brain." Use lunchtime as an opportunity to stretch your legs (and your brain).
8. It Can Damage Computer Equipment
Unsurprisingly, eating food at your desk can lead to unintended consequences. "Trust me, eating at your desk has risks to your computer and things lying around," confesses one worker. "You never want to be the employee who calls the in-house help desk to say, 'Hello, I just spilled hot soup all over my keyboard.'"
As a naturally clumsy person, I can only imagine the damage I'd do to company equipment if I worked in a corporate setting!
9. It Hurts Your Social Skills
Being a homebody outside of work is a choice many people make, but not taking advantage of arguably the only opportunity to converse with coworkers has long-lasting effects.
Many believe social skills naturally erode over time, so you should never pass up a chance to hone those skills. Think about it this way: You don't want to be the type of person who avoids coworkers so much that you don't get invited to events like birthdays or weddings, do you?
10. It Distracts Your Coworkers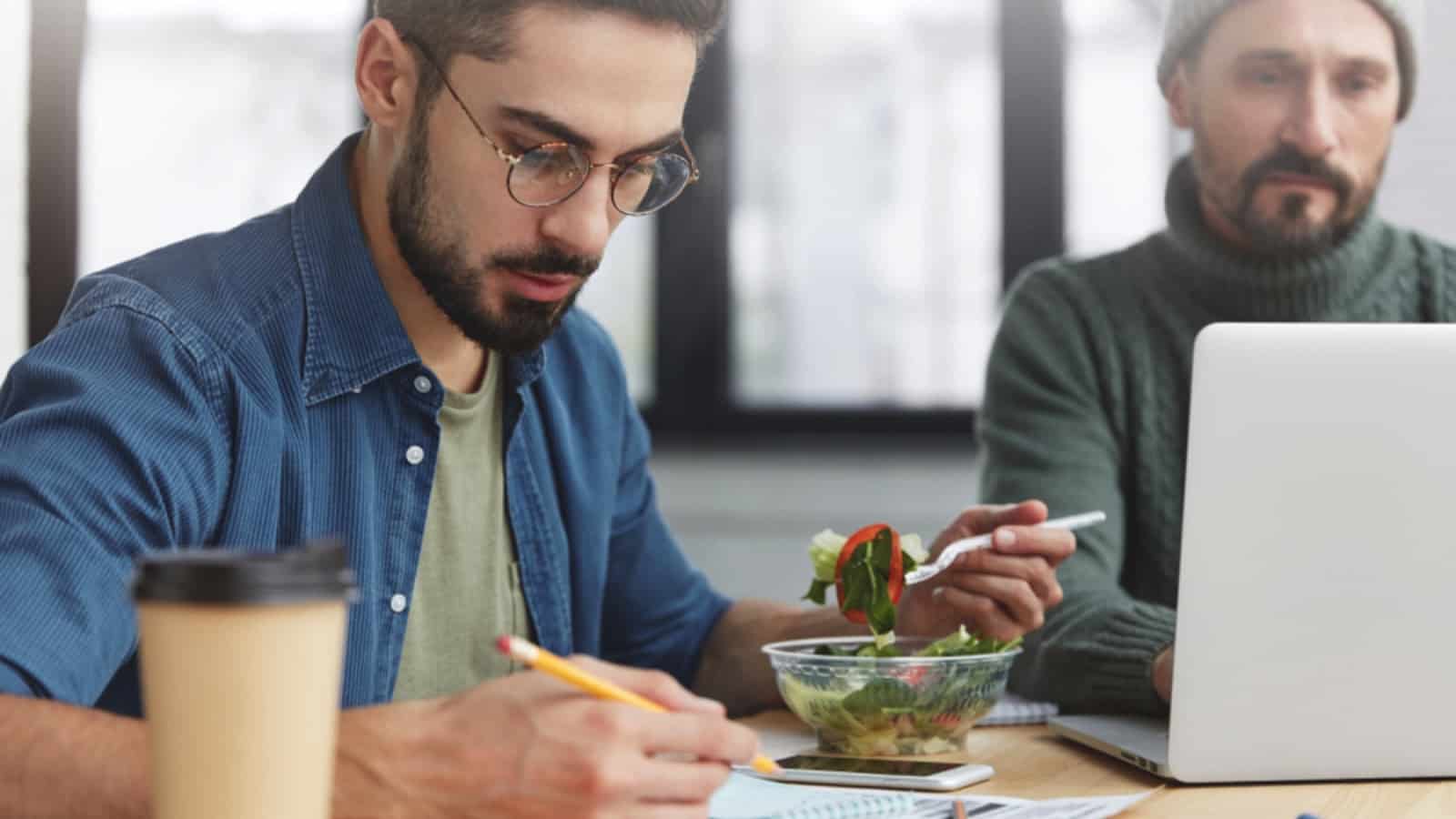 One of the most cited reasons we should not eat at our desks is that we're (often unknowingly) serving as distractions to our coworkers by doing so.
"We all think of our cubicles (or offices) as our own territory, but keep in mind the sounds from our space can distract colleagues, even if we're unaware of it," explains one woman. Loud chewers, I'm looking in your direction.
21 Best Under-the-Table Jobs That Pay Cash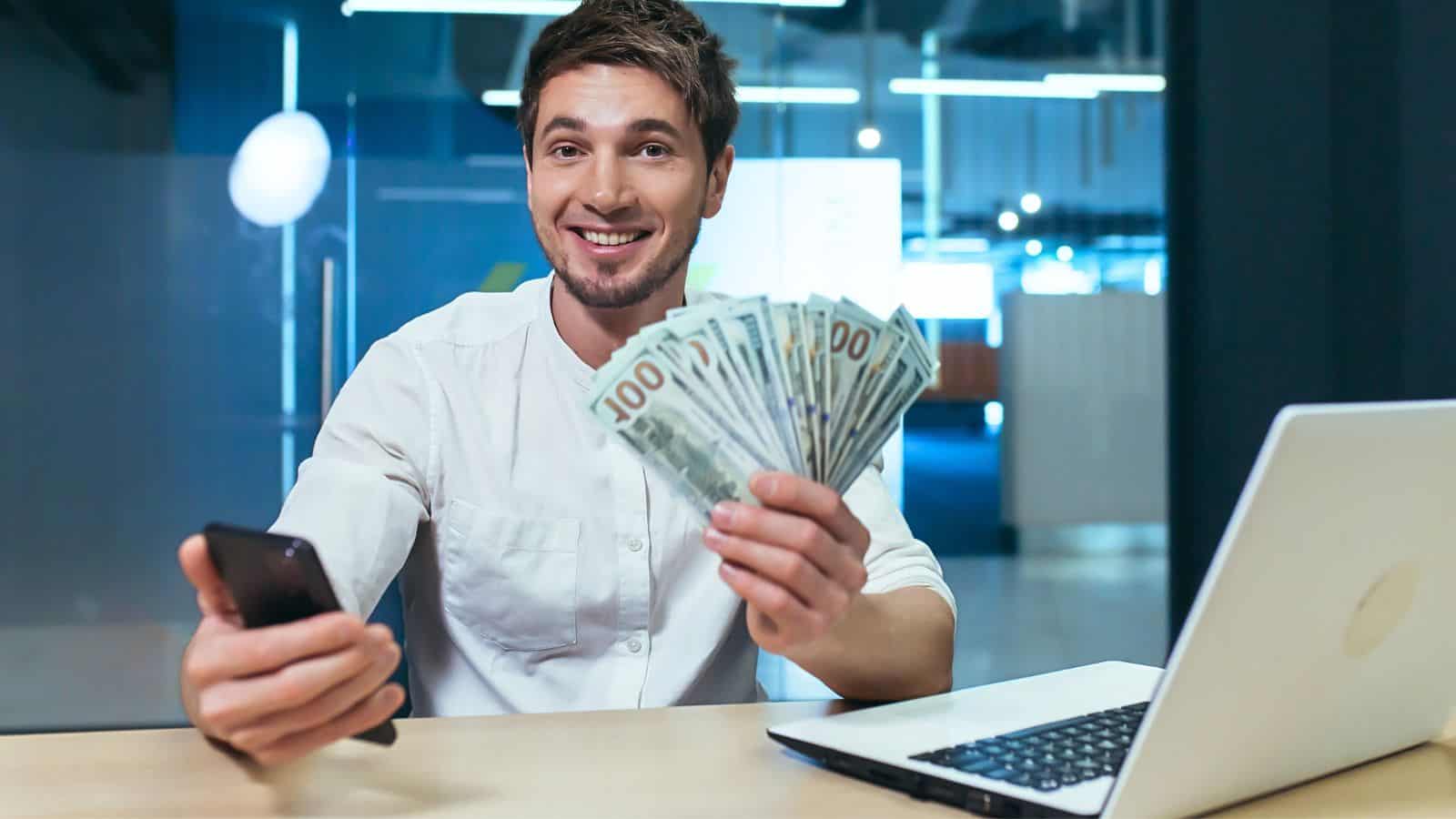 Jobs that pay cash are a helpful way to help make ends meet. Thankfully, there are lots of ways to make money on the side.
Best Under-the-Table Jobs That Pay Cash
11 Jobs That Pay $20+ an Hour and Don't Require a Degree
A college diploma is terrific, but it's not always necessary to earn a good living. Consult this guide to identify other ways to earn at least $20 an hour without a college degree.
Jobs That Pay $20 an Hour and Don't Require a Degree
How to Make Money in One Hour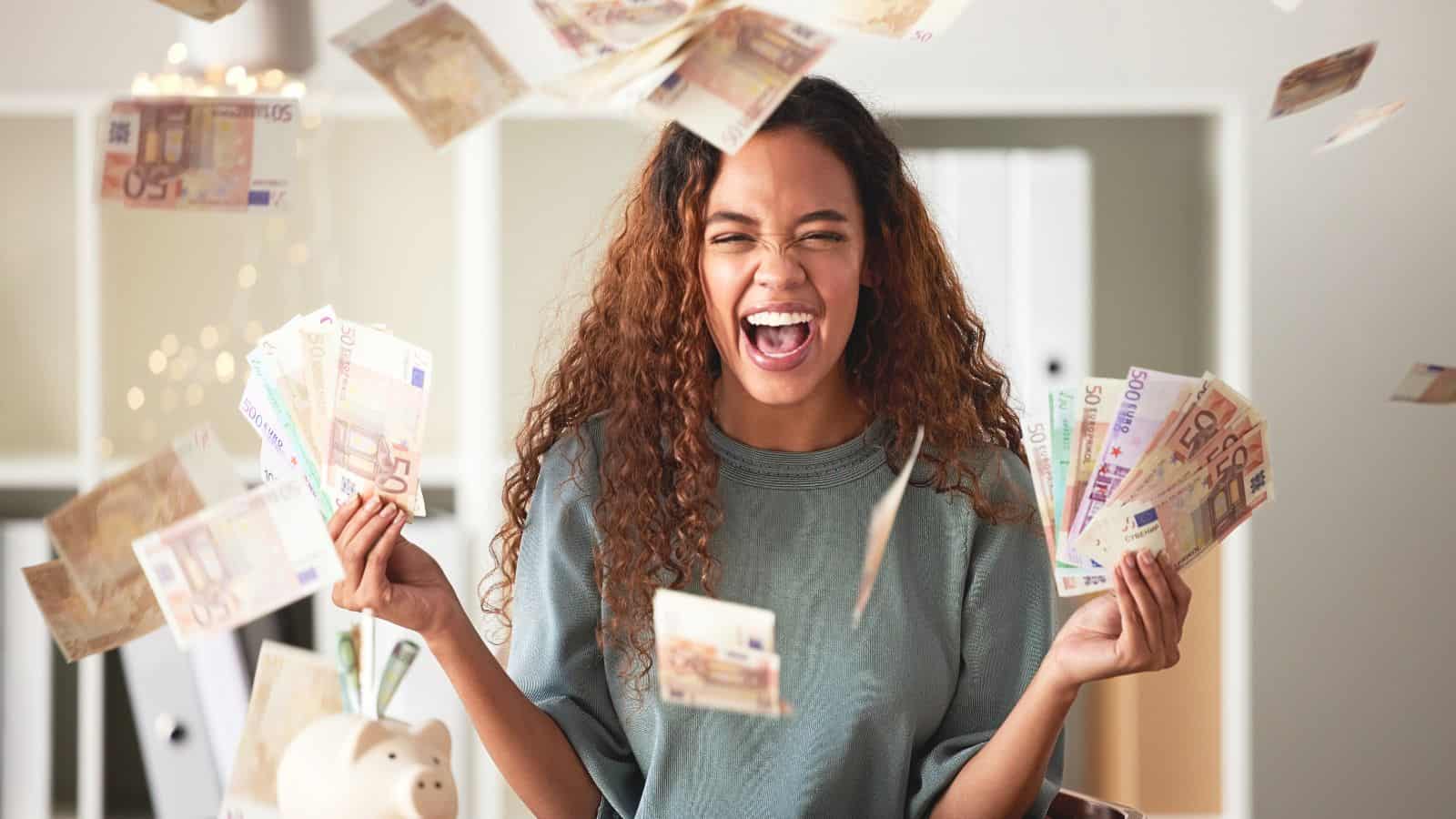 Whether you need to make ends meet until payday or you want extra spending money, earning quick cash is possible. Check out these legit ways to make money in one hour.
17 Best Side Hustle Ideas With Great Pay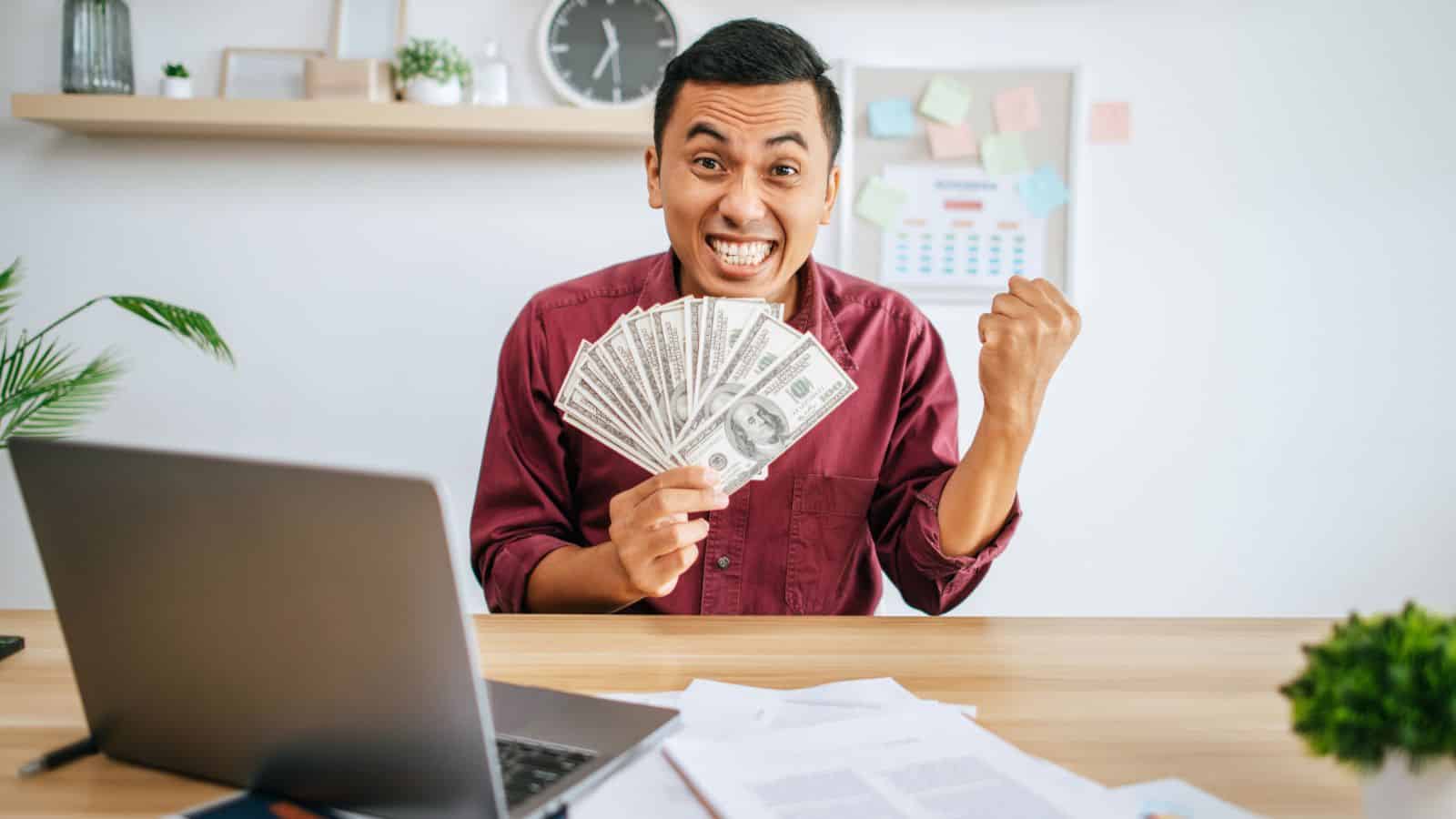 Side gigs are a terrific way to make ends meet, but there are so many that you may not know where to start. These side hustle ideas offer great pay and flexibility.
19 Ways to Make Extra Money Before Christmas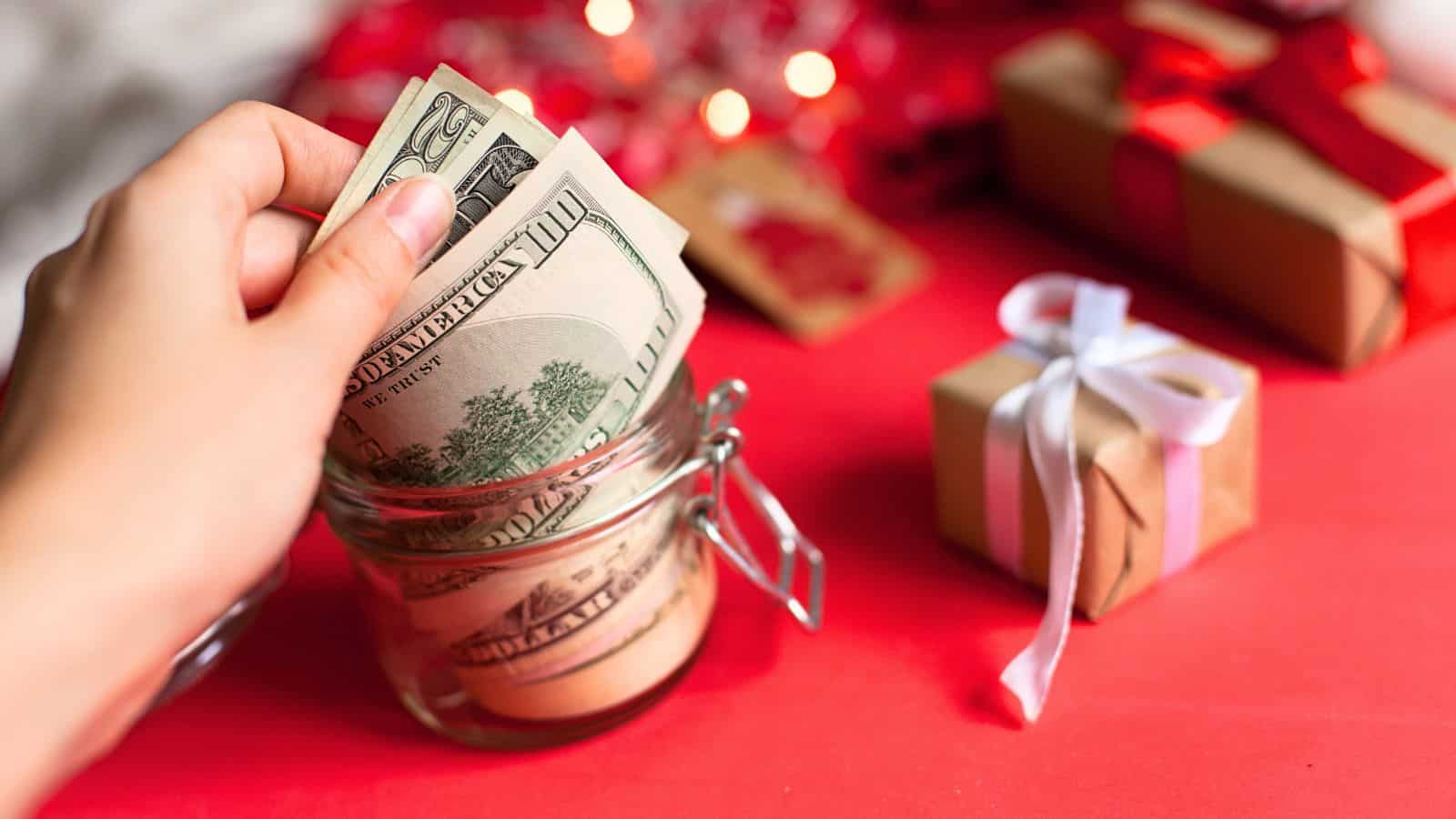 The holidays are quickly approaching. Do you need extra money and want to avoid a nasty credit card bill in January? Here are 19 ways you can start making money this week.
Make Extra Money Before Christmas
This thread inspired this post.