4 Things I Don't Mind Splurging On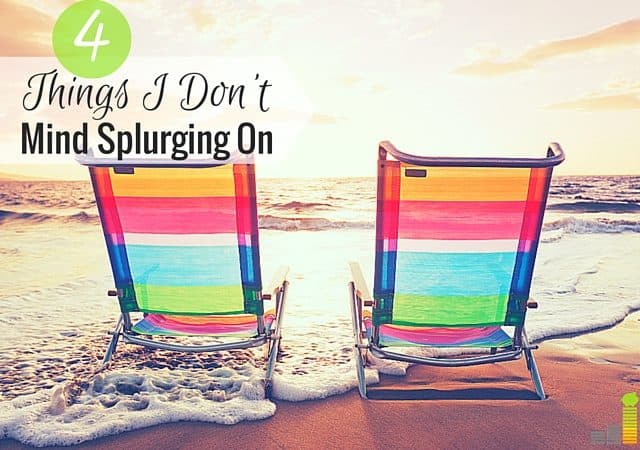 Saving money is something we all want to do, but if you're to the point where you've given up the things that you value, then saving money becomes more of a tedious chore than a rewarding goal. There's a fine line between living a cheap (and miserable) life and learning to balance your needs with your wants. Sometimes it's okay for even the most frugal of us to splurge.
With that in mind, now that I'm a lot more averse to spending money, I try to remind myself that it's okay to spend money (within reason) on things that I value. Here are four things I don't mind splurging on.
Hand Made Goods from Local Artisans
Every weekend, we visit our local farmer's and craft market where we can purchase everything from vegetables, to homemade jam, to bath products and even clothing, all directly from the people who made them. Some of it is expensive, but to me it's money well spent, money that's supporting my local community. Small batch artisans are a dying breed now that you can buy everything for 37 cents at your local big box store, so I prefer to use my money to support a local family.
I don't mind spending $6 for a handmade bar of soap or $12 for a small jar of shea butter when it comes from a local small business. I justify the cost because I buy very few beauty products already, so I don't mind the splurge for natural, local products. I've also been able to develop a relationship with the woman who handcrafts those products for me, a woman who loves working on her craft just like I love writing, and I want to support someone like me. It's as simple as that.
Organic Produce
In the last few months, I've been working on getting my family to eat healthier, and that means including more organic, local produce into our diet and less cheap food that's bad for our bodies and long-term health. This means that we've switched grocery stores to one that offers more organic options and often buy our produce at our local farmer's market.
It's more expensive to buy organic, but I think that spending a couple of extra dollars for organic apples is worth the trade-off for our health.
Romantic Weekend Getaways and Date Nights
My husband is important to me and because I want to keep him (most of the time), I strive to continually nurture my marriage. Because we had a baby five years ago, that now means splurging on regular date nights and occasional weekend getaways without our daughter.
*Related: Looking for a cheap cable alternative that carries local channels? Check out our Hulu with Live TV review to see why they're a great solution to cut the cord.*
Because I relish our increasingly rare alone time, forgoing these date nights and getaways to save money just isn't worth it to me.  My marriage is my number one priority and if that means I need to spend money on it for a weekend alone with my honey, then it's absolutely money well spent.
Weekend Trips to visit Family
Unfortunately, I don't live close to my family, and while they live close enough to reach by car, it still costs money to visit them. Although we do enjoy frugal activities together such as playing games and hiking, we also like to eat out at local restaurants and go to local craft fairs when I'm in town, which costs money. Because I enjoy making frequent visits to see my family, especially now that my father is gone, I make it a priority to always budget in enough money to visit whenever I want.
Frugality is (finally) second nature to me, but it's important that I spend on areas that are meaningful to me or else saving money becomes tedious and mundane. It's okay to spend a little money on what makes you happy as long as you're saving in the areas that aren't as important to you (like cars, clothing or cell phones.) Whether it's eating good food, enjoying a relaxing weekend away or supporting a local business, spending money where your values are is important for any budget.
Are there areas you don't mind splurging on? What areas do you try to save in so that you can splurge elsewhere in your budget?
The following two tabs change content below.
Robin McDaniel
Robin is a freelance writer who chronicles her financial missteps and victories on her blog www.TheThriftyPeach.com.
Latest posts by Robin McDaniel (see all)