Why I Don't Feel Frugal Most of the Time
There was a time in my life when I used to be extremely frugal, but I don't feel frugal these days. I remember being in graduate school in the dead of winter in Virginia huddled in front of a space heater because I didn't want to turn the actual heat on. I wouldn't buy an article of clothing unless it was under $10. I tried to eat on $50 a week. I was broke beyond broke, and I had the frugal living habits to match it.
These days, I have moved far beyond my $14,000 a year graduate student income. I got married, had two children and run my own business. There are still parts of my life that are frugal, like how I don't have a TV and the fact that I eat most of my meals at home.
However, I've noticed that when it comes to just about every other aspect of my life, I don't feel frugal most of the time. Here's why:
I Often Spend on Convenience
Just to give you an example of how I spend on convenience, I buy diapers and wipes at the Rite Aid that's down the street from my house instead of endlessly price searching and comparing coupons. I used cloth diapers for the entire first year of my twins' lives, but I started using disposable diapers after that.
Additionally, I recently returned to New Jersey after spending a week at home with my family in Louisiana. Because flying with twin toddlers is brutal, my husband and I tried to find a way to make the return flight back to New Jersey better than it was on the flight there.
We noticed that we could change our flight to be direct if I spent $55 and used 10,000 of the points we'd earned on my Southwest credit card. Let me tell you, it was the best $55 we've spent yet. It was completely and totally worth it, and I'm happy that I'm not so frugal that I won't spend money to make my life just a bit easier. Let's face it; anything you can do to make flying with two toddlers easier is a good idea. (Editor's note: having three little ones of our own, at times two of them as toddlers, Mrs. Frugal Rules and I heartily agree. 🙂 )
I Eat Expensive Food
I go back and forth when it comes to being frugal with my groceries. It seems like all year I've tried several different things to keep costs down but these days, I don't stress about it. Before my children turned 1, I could have a month where my grocery spending stayed under $250, but it was a diet full of soup and red beans and rice.
Then, I started buying very high quality food for my kids that got very expensive. I then went on a crock pot regiment for a while where I was able to bring costs down again, and now I am back to purchasing organic fruit and eggs and grass fed meat.
This is all a part of my commitment to leading a healthier lifestyle. I've always been thin but I haven't always felt my best, and after struggling with low energy levels this year, I've noticed that I feel great when I eat high quality, whole foods. So, when I go to the store and I put the most expensive eggs and milk in my cart, I don't feel frugal at all but I also don't feel guilty.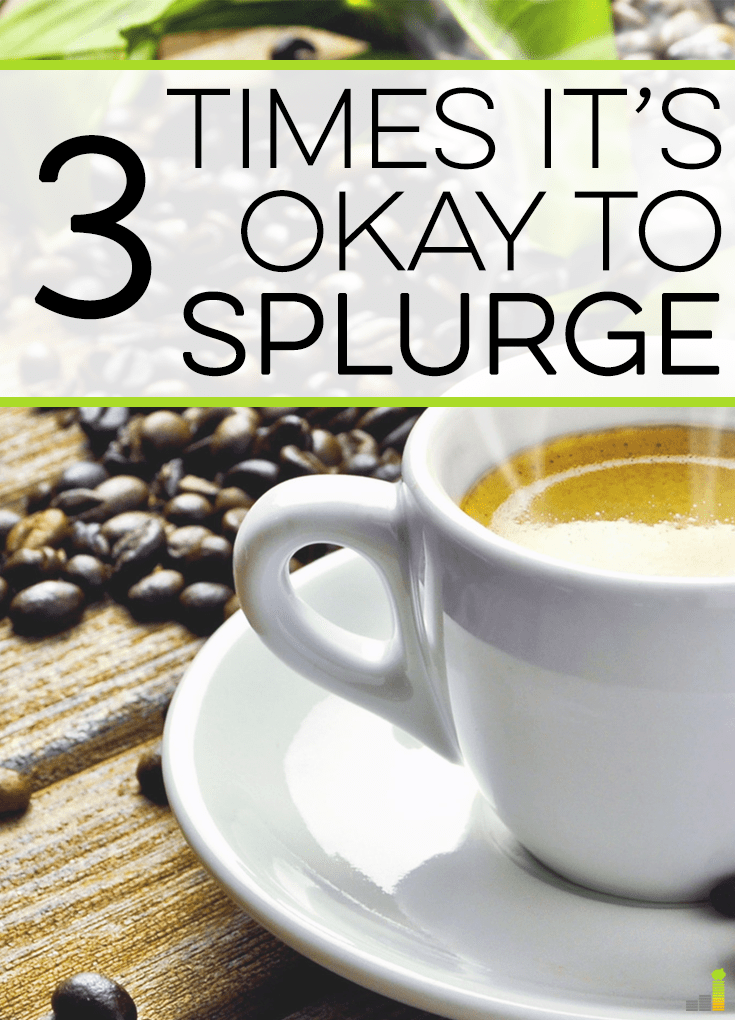 I Outsource My Life
As I've written about before, I have a housekeeper who comes to my house twice a month. I also have a nanny for my children, who costs almost as much as my rent living just outside of New York City (which is becoming more and more common in expensive areas according to a recent ABC News article.)
However, hiring someone to help me watch and nurture my children has allowed me to grow my business even more while still having the flexibility to see them when I come out of my home office during the day. In sum, she is worth every penny.
Ultimately, writing this post is hard because for years I prided myself on how frugal I was, how I rarely bought clothes and how I could survive eating vegetable soup every day. However, I've realized that because my business has grown and my income has increased many times over since I first started it, I can allow myself quality food, quality help and the occasional convenience cost.
When it comes to earning more or spending less, I've always been a fan of the earning more side of the equation. However, although I might not be as frugal as I was before, I still enjoy digging furniture out the trash and refinishing it, buying clothes at thrift stores and not spoiling my children with gifts. It's just that certain categories, like the ones above, are definitely creeping up, and at this point, I have no intention to cut back on them.
Have you become less frugal or more frugal as time as gone on? What are some budget categories you have no problem spending more on?
The following two tabs change content below.
Catherine Alford is the go to personal finance expert for parents who want to better their finances and take on a more active financial role in their families.