Did Your Degree Come With a Course on Student Loans?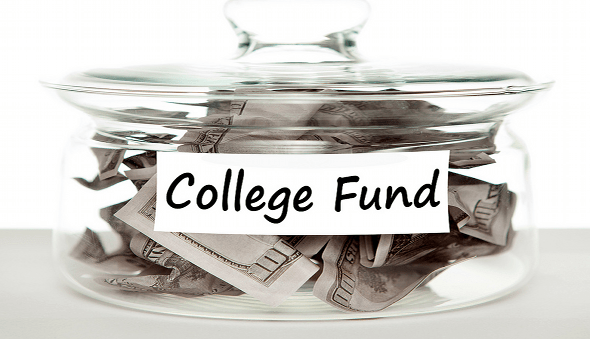 Last month I was reading an article on NPR that related to student loans and the somewhat, albeit small, changing awareness surrounding them. On a side note, if you're looking for a good source for a balanced perspective on news then I highly encourage you explore NPR. Back to the topic, this article stuck out to me as it was mentioning how students are starting, on some level, to ask more questions and make more informed decisions in regards to signing the dotted line on their student loans.
Seeing as that we hold $1 Trillion in student loan debt here in the States alone and the average debt is in the neighborhood of $25,000 to $27,000, this is an issue that affects many of us. That said, I thought I would share some of my personal dealings with my federal student loans and how I worked to pay them off. If you're looking for more resources on this topic, then I highly encourage you to check out Andrea's personal take on student loans related to the very same article.
My Experience With Student Loans
I remember signing for my first student loans like it was yesterday. Sadly, it was 18 years ago that I took on the first loan. My first two years of college were at a local community college and I paid for all of that out of pocket. The final three years was a different story though. Back then we registered for classes in rickety Ahearn Fieldhouse at Kansas State University.
Right after signing up for the classes you went on to the Financial Aid table. As I was on my own I had to fund the schooling somehow and it was in the form of taking on student loans. I was 20 and naïve and thought sure…you'll GIVE me an extra $1,500 just for kicks and giggles? Sign me up! Oh, I get an extra $1,500 next semester too…bonus! Of course I needed some money to live on, but I lived on campus, had a part-time job and most meals were provided. Why would I need all that extra money?
*Related: Looking for money saving options? Check out our guide on ways to save money in college and still have fun.*
Well, a college student has to party somehow, right? Well, they had me sign some paperwork that I am sure told me that I had to repay the money, but I was either too dumb or negligent to realize that. Fast forward three more years and I left my beloved Alma Mater with a piece of paper and $15,000 in student loan debt to boot.
Now you may be thinking that $15,000 is not much, but you have to remember that this was 15 years ago. Not only that, I had also discovered credit cards while in school and had nearly $25,000 in credit card debt as well. I took advantage of all the offers to put my student loans on forbearance and the $15,000 ballooned to well over $20,000.
What Would I do Differently?
While I may not have known exactly what I was signing up for with my student loans, I by no means release my younger self from culpability. I signed up for the loans, I chose to go to school where I did and I knew that I was the one ultimately responsible for the student loan debt. Looking back there are a number of things I wish I would've done differently.
First off, I would've only taken the amount I needed to cover tuition and books. I see now that taking the extra was the beginnings of my giving in to the desire to live a life beyond my means.
Sadly, I spent most of that extra money on junk. I also would not have taken the forbearances. I was fortunate to not have any private student loans and took advantage of the grace periods due to me, but I should've looked for other ways to earn additional income so I could start repaying the student loan debt once the grace periods were over.
Simply, I would go back and see the debt as ugly as it was and work my tail off to get it repaid. As I sit here writing this now, it's a bit embarrassing that it took me nearly 15 years to pay off my student loan debt but I am glad to be free of it now.
What's the Solution to the Student Loan Debt Bubble?
I would like to believe that I am alone in regards to my dealings with student loans, but that is simply not the case. The NPR article noted that there are some 37 million people here in the States that make up the $1 Trillion in student loan debt, so it affects a lot of us.
The article notes several options that have been given to try and bring relief to this growing problem. Those options range from such things as student loan forgiveness to capping the amounts you need to repay and/or interest rates.
I am not certain what the solution is, but I think it starts with education about what exactly taking on such staggering amounts of debt actually means. I think it could be as simple as having a course in college that all would be required to take and ideally be the culmination to finance basics taught at the pre-collegiate level. In addition, we would also benefit from increased awareness about consolidating student loans to get the best rates possible.
This article offers hope that students are starting to question the validity of student loan debt and seek solutions to the problem we are facing. Whatever the solution is I think we owe it to current and future generations to seek one now to free them from the potential burden that this boulder of debt can be like.
Higher education may be big business now more than ever before, but that does not mean that a college degree has to come with an anchor of a price tag to weigh graduates down as they embark upon their careers.
What's your experience with paying back student loans? What's your solution to this growing problem?
Photo courtesy of: Tax Credits
The following two tabs change content below.
John is the founder of Frugal Rules, a dad, husband and veteran of the financial services industry whose writing has been featured in Forbes, CNBC, Yahoo Finance and more.
Passionate about helping people learn from his mistakes, John shares financial tools and tips to help you enjoy the freedom that comes from living frugally. One of his favorite tools is Personal Capital , which he used to plan for retirement and keep track of his finances in less than 15 minutes each month.
Another one of John's passions is helping people save $80 per month by axing their expensive cable subscriptions and replacing them with more affordable ones, like Hulu with Live TV.
Latest posts by John Schmoll (see all)