The Convenience Fee – Do You Pay It?
Posted on January 22, 2014 by Grayson Bell in
Shopping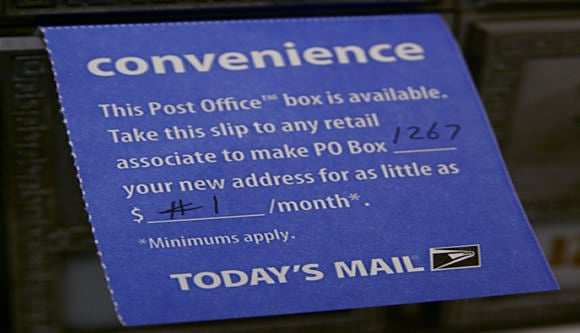 I have a little confession to make.  There are times when I don't mind paying the dreaded convenience fee.  There are times when the convenience fee is apparent and other times when it is subtle.  As someone who is dedicated to paying less for all of my services, I typically frown upon paying extra just for convenience.  That being said, there have been some instances where I don't mind paying the fee.  I have noticed more and more companies starting to implement the convenience fee, especially with the explosion of the internet.  Let me explain further.
Like Convenience?
We are a "want it now" type of society.  When we look for a product or service, we want it in our hands immediately.  You can't deny it, but we are certainly paying the price for it.  A simple example of a convenience fee is faster shipping.  When you buy something online, you typically have a set of shipping options.  You pay the least for standard ground shipping and the most for overnight shipping.  You are paying for the convenience of getting the product quicker.  I think this example could also be called an impatience fee.
The funny thing about convenience fees is that though they make it easiser for a customer, typically they might actually cost the company less to implement.  I have seen numerous occasions when a company will "charge" you extra for the convenience of making payments online.  While this is technically a much cheaper solution to implement and run, these companies love to get their extra money.
When I Pay for the Convenience Fee
Convenience fees just irritate me on many levels, but that doesn't mean I won't pay them in certain instances.  I typically won't pay for quick shipping when I buy online, but if I waited too late to order, then I will pay the added expense.  I am paying the fee because I made the mistake.  There is one instance in particular when I will pay a convenience fee and that is when I make my mortgage payment.
My mortgage company allows a few ways to make a payment. I can send in a check, call them over the phone, or pay online.  I can also have my payment deducted automatically from my checking account, but I don't allow companies to do that.  When I used to work in mortgage collections before the real estate market dropped out, I came across horror stories of missing checks and double or triple account deductions.  For these reasons, I don't send out checks for my mortgage payment, so I am left with two options to pay.
If I want to pay over the phone, my mortgage company charges me a fee of $25 for the convenience.  I think that fee is quite ridiculous, but I am sure some people would and do pay it.  When I was collecting mortgage payments, the company I worked for would charge $3 for our customers to give us a "check by phone." I thought that was crazy, but it was a very popular payment option.  Since $25 is too rich for my blood, I have one payment option left.  I make my payments online each month.
I get charged a convenience fee of $5.95 to make the payment.  While I hate having to pay a fee just to make a payment online, I would rather spend the extra $6 per month for the piece of mind that my payment is being made.  This is one of the very few convenience fees that I will accept.  Sometimes peace of mind is just worth it to me.
Alright, so you have heard from me, now let me hear from you.  Do you pay convenience fees?  Are there some situations where you don't mind paying the fee?
Image courtesy of Steven Depolo
The following two tabs change content below.
Latest posts by Grayson Bell (see all)