Confessions From a Stock Broker – My Little Green Book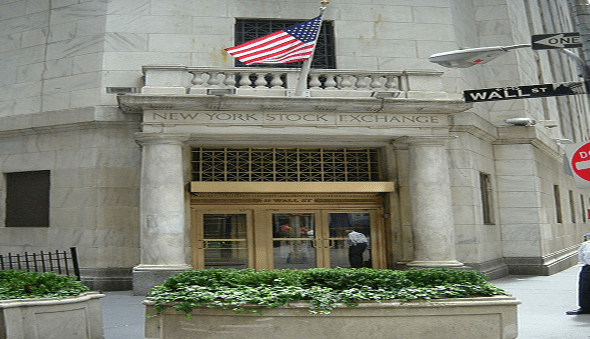 A few months ago I shared some of my confessions from working in the fast food industry. The responses ranged from laughter to disgust to shock over some of my experiences. To be honest, I was not too terribly surprised by the response as I saw a variety of, we'll just call them "interesting", things in my few short stints in the fast food industry. As I stated in that post, I have always been intrigued by first jobs of celebrities and some of the crazy things they did. Now, I may not have been a lion tamer like Christopher Walken was, but I have had my share of interesting jobs. Today, I want to peel back the curtain of another industry that I had the fortune, or misfortune, of working in for four years prior to taking the plunge into self employment – the online brokerage industry.
Some (like Mrs. Frugal Rules) might say it was working in that industry that pushed me over edge into self employment. Honestly, this post probably also fits in my Taking the Plunge series as it had a fairly big impact on why we decided to start our own business.
That said, I am going to do my best to keep biases to a minimum as I do not want them to cloud many of the things I want to share. I am not proud of some of the things I was told to do while there; ultimately, moral conflict is the reason I left as I was uncomfortable with what I was expected to do. I share many of these things because when you invest money with an online broker, or even a financial planner you might assume a number of things.
You might assume that the people you're speaking with are knowledgeable, that they care about how your portfolio is doing or that they are there to serve you and that no one else matters. Sadly, many of those assumptions would be off base and it's my desire to share some of these things with you so that you have a realistic understanding of what you're getting yourself into when you are investing in the stock market through the platform of an online broker. So, without any further ado, here are some of my stock broker confessions from my little green book:
If you call in to your online brokerage, you're likely to get someone who has no clue what they're talking about. They may have passed a test, but often have no experience in the industry or do not invest themselves.
You're paying how much for your stock trades? We only pay in the neighborhood of $2 or $3 per trade. The rest is pure profit. If you're paying more than $7 per trade folks, call in and ask for a lower commission.
That stock broker who is helping you is quickly determining how they can sell to you. They're compensated to do so and if they don't meet their numbers they're canned.
All of our back office work is done in a third world country that has no clue about regulations or standards.
We're often taking care of three other things while talking to you…managing instant messaging, playing on our smartphone and putting you on mute to talk to our neighbor…so I hope you do not want us paying attention to you.
We're tested and measured like lab rats in a scientific study. If we spend more time than we should on the phone with you, we don't qualify for a bonus or may be written up.
Don't let your grannie call in, because we'll sell to her in a heartbeat and convince her that she needs to let it ride in equity funds.
Wonder what the guy is doing when they're speaking on the phone with you…grooming themselves extensively if they're like my neighbor.
You want us to spend our money to give you better products/services…what a crazy thought – we're spending it on our fancy new buildings.
When the queues light up like a Christmas tree they'll throw the cleaning crew on the phones before they do an assistant manager or higher.
Our one qualification for helping you is whether or not we can sell a ketchup popsicle to a woman wearing white gloves.
We don't care that you can hear everything going on in the background. That's why we ring a massive gong whenever anyone makes a sale. Sorry if the noise disrupts your conversation with one of our underpaid, overworked, stressed out and understandably apathetic associates.
We are at the receiving end of everyone's anger over their losses. How is our stress relieved? Not with walking breaks or staff lounges but candy bars. Our managers literally roam the aisles throwing candy bars at our heads and setting soda cans on our desks. Oh, and they like to blow kazoos in our ears as motivation and encouragement while we're on the phones, because that's exactly what you want at the end of a stressful day – sugar and chaos.
Have you ever had a job that you've not been proud of? What did you do about it?
Photo courtesy of: Rob Young
The following two tabs change content below.
John is the founder of Frugal Rules, a dad, husband and veteran of the financial services industry whose writing has been featured in Forbes, CNBC, Yahoo Finance and more.
Passionate about helping people learn from his mistakes, John shares financial tools and tips to help you enjoy the freedom that comes from living frugally. One of his favorite tools is Personal Capital , which he used to plan for retirement and keep track of his finances in less than 15 minutes each month.
Another one of John's passions is helping people save $80 per month by axing their expensive cable subscriptions and replacing them with more affordable ones, like Hulu with Live TV.
Latest posts by John Schmoll (see all)