4 Common Expenses You Can Cut From Your Budget Today
Posted on April 29, 2016 by Robin McDaniel in
Budgeting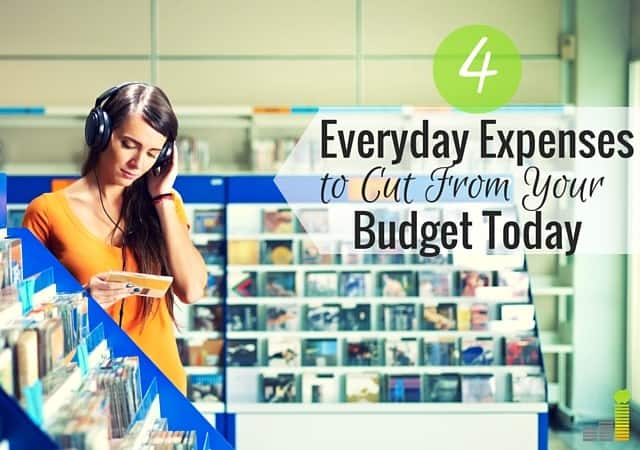 A few weeks ago, I had the chance to visit my old dorm room, the very room that I lived in as an 18-year-old freshman in college. Tons of memories came flooding back to me as I walked through the tiny, shared room, and I loved the nostalgic feeling I got from the experience. After I left, though, I realized how much my personal taste, living standards and financial status have changed since then.
I always say the best way to save money is to live like you're a broke college student, but I had forgotten what that really meant. Whether we want to admit it or not, lifestyle creep happens to the best of us, and even though I believe I'm super frugal, I was reminded of my own lifestyle inflation during that trip. It was sobering to remember that at one point I was able to live with so much less, with 4 dollars to my name, and I was just as happy then as I am now.
It was a reminder to me that most budgets have some wiggle room built into them, no matter how frugal we think we are. If you're looking for ways to save money every month or to save for something major, then it's time to admit to yourself that there are definitely some expenses we're accustomed to that are downright luxuries rather than necessities. Here are four common expenses you can cut from your budget today and how to live without them.
1. Cable TV
I know I always pick on cable TV, but ever since I've kicked my cable habit, I can't help myself. Living without it and not even missing it has made me realize what a waste of money (and time!) it is. I'm embarrassed to admit that I used to be a Real Housewives and Kardashian junkie, but it was all trash that kept me from doing better things with my time, like reading a good book, writing a new post or playing with my little girl.
Let me repeat: I DO NOT MISS CABLE, and I want to tell everyone I know about it, because I don't think you'll miss it either. If you're a long-time Frugal Rules reader, you know that John made the decision to cancel DirecTV recently to save money and replaced it with the Amazon Fire Stick, which only has a one time cost as a way to still enjoy quality entertainment without the hefty price tag.
2. Books, Magazines, Music and Media
Upon moving to my newly adopted city, I went to my local library, not expecting much since I live in a small town. But when I discovered that I can borrow any book in any library in my state thanks to an inter-library loan system, my mind was blown, and my world (and budget) was forever changed. I now had access to all of the books I wanted, even best sellers.
I was also pleased to discover that my library stocks my favorite magazines (all available for checkout) and current music, a far cry from the stuffy old library of my childhood.
The library also takes suggestions for media that I want them to buy, which was something that helped my budget immensely. When a bestseller came out last month that I desperately wanted to read, I filled out a slip of paper, handed it to my librarian, and had the book in hand a few weeks later, at no cost to me.
If you haven't been to your library in a few years, it's absolutely worth checking out again. You might be surprised at what they now have to offer.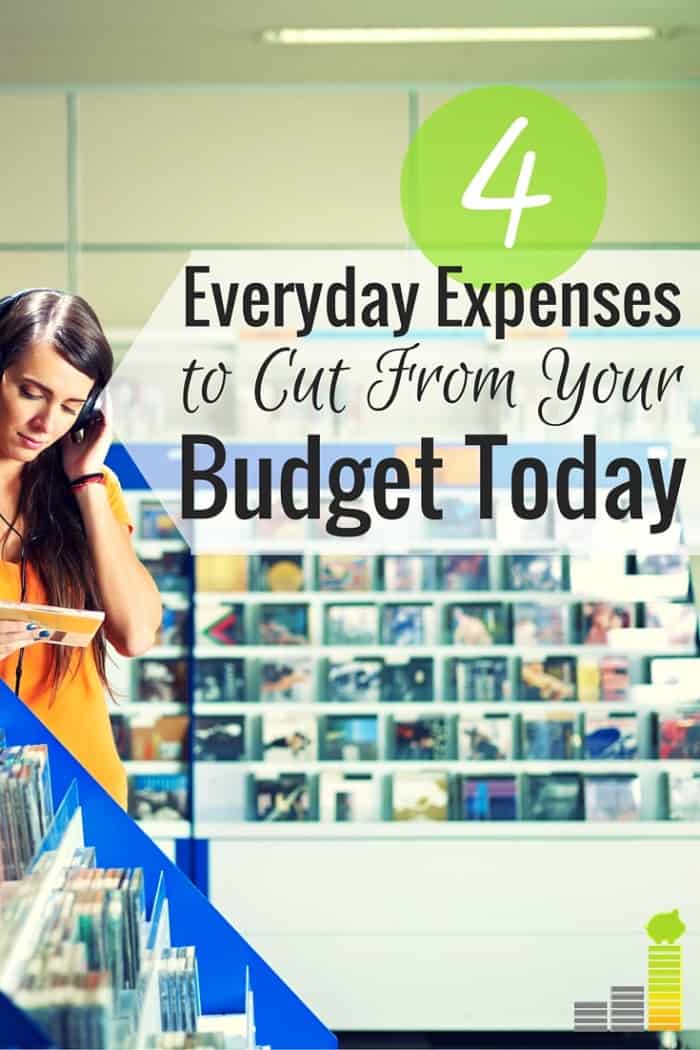 3. Restaurant Tabs
One of my biggest budget busters is eating out. Sometimes it's just too easy to order pizza or head to our favorite restaurant, and while I don't want to cut that out of our budget completely, I do realize how expensive even one meal out can be. So to help curb my affinity for dining out, I approach grocery shopping in a completely different way now to include all of our favorite foods in our budget.
Because I reason that buying anything at the grocery store is always going to be cheaper than getting it at a restaurant, I now have no qualms about buying gourmet cheeses, freshly baked bread from the bakery or a couple of great steaks at the store. We still get to enjoy restaurant-style meals at home, but we don't have to tip anyone.
When I complement this strategy with meal planing, it increases our satisfaction eating at home even more. I decided it was worth it to slightly increase our grocery spending for nicer foods, while significantly decreasing our restaurant tabs in the process. It was a worthy trade-off because we eat like kings (on a budget.)
4. That Expensive Cell Phone Plan
Two years ago, we switched from paying $120+ per month at Verizon to paying less than $50 total each month for our two cell phones through Republic Wireless. Republic Wireless and other companies like it are changing the cell phone market, and I've been more than happy with my service and my cheap cell phone plan.
Here's how it works. Rather than paying monthly for your cell phone through a national chain (which is all you're doing when you get one of their "free" phones for a whopping $120+ per month), you buy your own cell phone at $129- $199 per phone (although they sometimes run $99 specials), and pick a data plan starting at $10/month. The cost of the phone eventually pays for itself after only a few months of savings. It makes so much sense that I feel stupid for sticking with a traditional carrier for so long.
If you're trying to cut down your expenses, it's always wise to question every single item in your budget to find out if it's absolutely necessary. You might find that you can become a one-car family, or that you can drink the coffee at the office and pack your own lunch every day for work.
You simply have to find what area in your budget has crept up on you, experiment to see if it's something you can live without and then reap the savings.
Do you have anything you could cut from your budget today? Have you ever tried Republic Wireless or a similar cheap cell phone service? Are you saving for any big purchases right now?
The following two tabs change content below.
Robin McDaniel
Robin is a freelance writer who chronicles her financial missteps and victories on her blog www.TheThriftyPeach.com.
Latest posts by Robin McDaniel (see all)