We've all known at least a few jerks in our lives, but have you ever noticed that certain career paths seem to attract them?
In a recent discussion in an online forum, people discussed careers that seem to really attract jerks. Here are ten of their most common responses.
Stockbrokers
Stockbrokers were high on the list of careers known for attracting pretty serious jerks.
One man said, "Stockbrokers. I have some friends who are stockbrokers. I love them, but man, they are some scam artists. And not like, "Oh, they're a good salesman, and could sell you anything, "No, it's like they make up as they go along and try to sound confident in what they say."
Another person replied, "I have met a couple of people who were successful, lifelong stockbrokers. To be a successful lifelong stockbroker, you actually have to like what you do. They all had crazy eyes; each and every one."
MLM Executives
People who work for MLMs are often just gullible, but the people who are in charge of MLMs can be downright evil.
One man said, "They're all bullies and manipulators. The worst kind of people that will tell you that your brother's funeral is a good place to recruit 'investors.'"
Another man replied, "I'm a consultant who had those executives for a client and I promise this is correct. When our HR expert told them they needed a policy on diversity, equity, and inclusion, the CEO responded that they, 'didn't need anyone in D.C. telling them how to run their company.'"
DJs
DJs are known for having pretty big egos and feeling self-important, and they don't like each other very much, either.
One commenter said, "I was in the scene for awhile in a small town and realized that I wanted out. Big egos mixed with stimulants and few opportunities for gigs don't mix well."
Another person said, "I do not understand at all why the heck so many DJs have such major egos. It's ridiculous."
Social Media Influencers
Most people agree that social media influencers aren't good for much of anything other than sharing their opinions and trying to make a buck off of their audience.
One person said, "Influencers who do prank videos, try to be musicians, virtue signal, and hawk crypto." Another replied, "Influencers suck as a category. By definition they aren't even creating useful or interesting content – that would be content creators."
Bouncers
Bouncers tend to be big, burly guys with quick tempers. Probably not someone you want to spend a lot of time around.
One woman said, "I swear those people are always looking to create trouble so they can exercise their right to kick tail."
Someone replied, "I was a former bouncer in my youth, and I can 100% confirm that most of the drama we were in was caused by the two biggest guys that just wanted to mess with people and brag about it while we were having our after-shift drinks."
Nurses
Nurses are often portrayed as very compassionate people. Many of them are, but you can't deny that the profession can attract some "mean" girls as well.
One person said, "There is a lot, a lot, of toxic abusive high-school girl drama type behavior among nurses.It's such an important job and about half the people doing it shouldn't be responsible for a yogurt, let alone a human being's life."
Another replied, "It's like cops for women. It's a job that highly praises traits that a lot of women like to be perceived as having, it affords a lot of petty power and respect, and it gives them an excuse for being a miserable people."
Architects
Architects might not be the first career you think of as attracting jerks, but it was a common response to this discussion.
One commenter said, "I thought I wanted to be an architect, but then I met a bunch of architects. And architecture students. And architecture professors. And they were pretty much all jerks. It was weird. I mean, how could it be so consistent? But there you have it."
Another person said, "I majored in architecture for about two years and to this day I remember the pretentious, arrogant, self-worshiping attitude that career field has."
Realtors
Realtors will say and do whatever it takes to make the sale, and that doesn't always make them the most honest or nice people to be around.
One lady said, "I have had a few friends that have become realtors later in life. The ones that stayed with it, it totally changed who they are. After a few years they are hardly recognizable as the same people. Vein, shallow, and 100% of the time they are in character and trying to sell."
Another person responded to that with, "Yeah, I have some friends in real estate, this is definitely it. If they aren't hustling 24/7 they could hit a dry streak and blow through their savings. One of them is one of my best friends and he's able to tone it down if we are just hanging out."
Paparazzi
Have you ever met anyone who likes the paparazzi? You have to be a pretty vile human to enjoy intruding into other people's personal lives for a career.
One man said, "It's really amazing that everyone pretty much universally hates paparazzi but somehow they stay in business. They aren't working for free. We have a culture obsessed with celebrity gossip, but no one likes to see how the sausage gets made."
Salesman
Sales positions are definitely not known for attracting the most honest individuals. People who are good at it will say and do whatever it takes to be successful.
One commenter said, "I swear to God, salesmen have an uncanny knack for justifying immoral decisions. Maybe it's because it's so frequently paid in piece rate so they will quite literally do/say anything to get the sale, even if it's 100% false, but wow salesmen seem like they would sell their mom to the devil for a quarter if given the opportunity."
Another person commented with, "I truly believe commission should be a banned practice. It encourages sales people to lie and cheat customers and causes so many issues for everyone else in the company who is not selling. They just sell and wipe their hands of all of the chaos they have caused with zero accountability."
11 Jobs That Pay $20+ an Hour and Don't Require a Degree
A college diploma is terrific, but it's not always necessary to earn a good living. Consult this guide to identify other ways to earn at least $20 an hour without a college degree.
Jobs That Pay $20 an Hour and Don't Require a Degree
How to Make Money Without a Job
In between jobs and need a way to supplement your income? There are plenty of ways to earn cash to tie you over.
Ways to Make Money Without a Job
21 Best Under-the-Table Jobs That Pay Cash
Jobs that pay cash are a helpful way to help make ends meet. Thankfully, there are lots of ways to make money on the side.
Best Under-the-Table Jobs That Pay Cash
101 Ways to Make Money On the Side
There are countless side hustle ideas you can pursue. Not everyone will be a good fit for you. Here's an exhaustive list of options to make extra money on the side.
Ways to Make Money on the Side
23 Side Hustle Apps to Make Extra Money
Earning cash on the side is a fantastic way to make ends meet. But, which opportunities will help you the most? Side hustle apps connect you with good-paying gigs in your area so you can earn money in your spare time.
Best Side Job Apps to Make Extra Money
This thread inspired this post.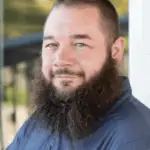 I'm John Schmoll, a former stockbroker, MBA-grad, published finance writer, and founder of Frugal Rules.
As a veteran of the financial services industry, I've worked as a mutual fund administrator, banker, and stockbroker and was Series 7 and 63-licensed, but I left all that behind in 2012 to help people learn how to manage their money.
My goal is to help you gain the knowledge you need to become financially independent with personally-tested financial tools and money-saving solutions.