How to Buy Health Insurance When You're Self-Employed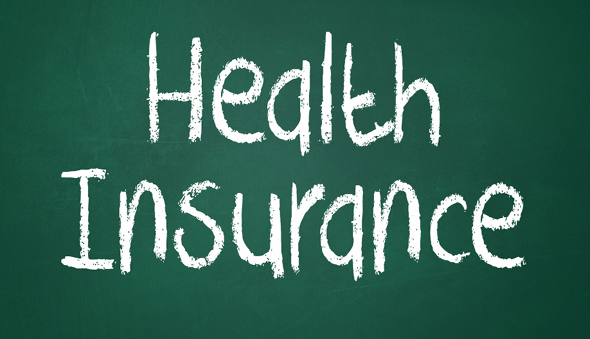 All my life I've always understood and navigated health insurance options as an employee of a large organization that provided health insurance for its workforce. Once Mrs. Frugal Rules and I decided to take the plunge into self employment, it was the first time in my life that I'd ever had to buy health insurance.
As a matter of fact, health insurance was the final consideration in our decision to become completely self-employed and it wasn't until I crunched the numbers and found affordable coverage that I felt comfortable making the move to self-employment. I was instantly overwhelmed with the options, how plans work, what they cost and which one would be right for our family of five. We ended up with a plan that exceeded my expectations.
In sharing my experience of what it was like to buy health insurance with you, I hope to encourage you. If you are also self-employed, do not be afraid of the decision to buy health insurance, but rather to tackle it head on knowing that there are people and resources out there to make it easier for you.
Health Insurance is a Maze
I mentioned it up front in this post but it bears repeating – the decision to buy health insurance is overwhelming. Plans are a dime a dozen. There are multiple insurers in each state offering a plethora of plans.
As Mrs. Frugal Rules and I researched plan options, we found some insurers' websites to be more helpful than others but overall, were so inundated with information that we almost felt paralyzed by it. We didn't know how to compare what we were reading or how to wade through it all to get a good deal and to buy health insurance that was right for our family.
I'm sure that I'm not going to surprise anybody by saying this but costs for health insurance when you are self-employed are high. When you make the decision to buy health insurance, you're almost afraid to say yes to anything, not knowing necessarily how steady your income is going to be or what you'll be able to afford.
The changes to health insurance that have been initiated by Obamacare and which are still coming could potentially complicate matters further. Buying health insurance really leaves you feeling like a rat in a maze, or better yet – a labrynth. Unfortunately for us, we could not decide to not buy health insurance as we have three children under the age of six; going without health insurance simply was not an option for us.
I've often thought that taking a risk with my own health is one thing but I'm not willing to do that with our kids – at least as much as it's in my power to afford to buy health insurance for them.
Use a Broker When Looking to Buy Health Insurance
The first thing Mrs. Frugal Rules and I did when we decided to buy health insurance was to scour websites for the major health insurers in our area. The websites were more confusing than they were helpful and left us feeling overwhelmed. We also felt like the websites were more about making sales than they were helping us to find the plans that made the most sense for us given our projected income, health history and family needs.
*Related: Not sure where to get a flu shot this season? Read our guide for the best places to get cheap flu shots near me to save money and stay healthy!*
Then, somewhere back in the recesses of my mind, I remembered that we had a friend who sold health insurance. I gave him a call and asked if he could help. I was disappointed when I discovered that my friend only sold group health insurance plans but then he told me that he could refer me to someone he trusted who sold individual health insurance plans.
In fact, my friend's friend was an independent health insurance broker. Her job is to scour the market for individuals and help them buy health insurance based on criteria supplied her over the phone. Because she's independent, she was able to narrow down plan options for us without having an incentive to push us towards one particular plan based on her own compensation.
One, 20-minute phone call and two or three days later and I had an email in my inbox with a simple list of plan options. Our broker then called us to talk through the options with us, answering questions about the plans and making sure they each covered what we told her was important to us or that we needed. My decision to buy health insurance had just gotten a whole lot easier.
If you don't have a friend like mine or can't find an independent health insurance broker who thoroughly understands your geographical market, you can still use an online health insurance broker like E-Health Insurance to help you narrow down your options and make the whole process of buying health insurance less daunting.
A Health Savings Account Can Be Your Best Friend
Once our broker helped us choose the health insurance plan that was the best fit for us in terms of coverage and budget, we were ready to tackle the next phase of our decision to buy health insurance – to set up a health savings account (HSA). I'd had a HSA with my employer and loved it.
*Related: Do you need to buy life insurance? Check out our review of the best companies to get term life insurance without a medical exam for coverage options.*
Money was taken out of my paycheck pre-tax and accrued in a personal account that I could use for healthcare related expenses. I even had a debit card associated with the HSA so that paying doctor's bills and making pharmacy purchases were convenient and easy. Now that I was self-employed, it was a bit more complicated in that I had to open an HSA myself; there was no employer-sponsored plan put before me.
I had to find an HSA qualified plan, also called an HDHP, which are typically offered by banks. I was able to find an HDHP with my local bank that could be funded with transfers from my other accounts.
The greatest thing about an HSA is that all contributions are tax deductible and can be withdrawn for medical issues federally tax free. Of course you know this but it's worth me reminding you that I am not a tax professional and this is not intended as tax advice.
If you have questions about how an HSA will impact you, please consult a tax professional. A few other benefits to mention about HSAs are that they can be rolled over to another HDHP and that they don't work on a "use it or lose it" premise like flexible savings accounts (FSA) do.
Whatever money you don't spend just sits in your account, ready and waiting for you when you have a medical bill to pay or a prescription to fill.
Whatever Your Choices, Do Not Take on Crazy Risk
Taken together, individual health insurance plans and HSAs are a wise way to protect yourself against the high cost of medical care – both for planned or known expenses like immunizations and annual checkups, as well as unplanned expenses like medical emergencies.
You might be tempted to go without health insurance if you're self-employed because the cost to buy health insurance is high, but just imagine the possibilities of what you could be facing if you fall off a ladder and break your leg, contract a freak infection or get diagnosed with a degenerative disease and you aren't covered. If you are still employed and aren't yet ready to buy health insurance on your own, consider COBRA as an option.
If you live in the States, you could be eligible for continuation of your current employer-sponsored health insurance plan through COBRA, which could be a temporary solution for you, providing you coverage while you look for the plan that's right for you.
If you're thinking about taking the plunge, what role does health insurance play in your decision-making process? What are your concerns? What have you found that worked for you?
Photo courtesy of: StockMonkeys.com
The following two tabs change content below.
John is the founder of Frugal Rules, a dad, husband and veteran of the financial services industry whose writing has been featured in Forbes, CNBC, Yahoo Finance and more.
Passionate about helping people learn from his mistakes, John shares financial tools and tips to help you enjoy the freedom that comes from living frugally. One of his favorite tools is Personal Capital , which he used to plan for retirement and keep track of his finances in less than 15 minutes each month.
Another one of John's passions is helping people save $80 per month by axing their expensive cable subscriptions and replacing them with more affordable ones, like Hulu with Live TV.
Latest posts by John Schmoll (see all)