Why I'm Taking a Break From Using Credit Cards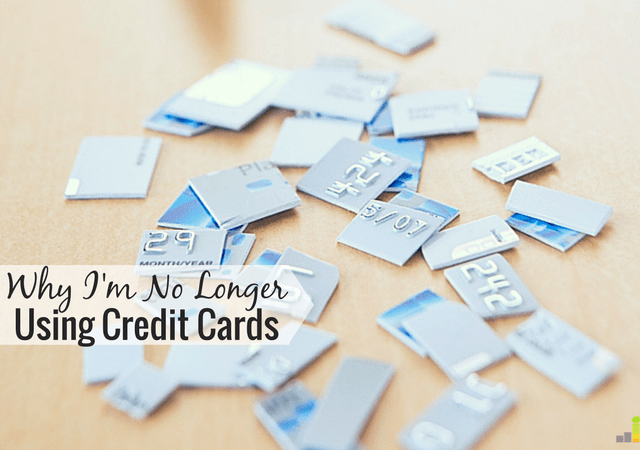 It's official; I'm taking a break from using credit cards right now. I have friends and fellow bloggers who have perfect discipline with credit cards and love to use them to get points. I'm not sure I'm one of those people though.
I did use credit card points to travel for free to Europe this past May, and I totally think it rocks that it's possible to travel the world for free. However, because I love traveling and seeing the world, I almost feel like credit card points are too tempting for me. I am quite disciplined in many aspects of my financial life. One of my strengths is tracking my spending. However, tracking my spending and controlling my spending are two very different things.
The truth is; it just feels different when I use a credit card. I just don't notice my spending as much. I can track my spending all I want but I'm always surprised when I look at my credit card statement. There just always seems to be some small expense somewhere that I have to think hard to remember where it came from. I'm texting my husband asking him why he spent $9 at some random store only to remember that that was me buying a burger at some random restaurant while out with my kids.
Research Proves Credit Cards Increase Spending
I'm not alone. Study after study shows that people spend more when using a credit card. The most popular and most well-known study was one conducted by Drazen Prelec and Duncan Simester of MIT in 2001, and other studies have supported their findings throughout the years. Consumers just don't feel the pain of spending when they use their credit cards, and they are more likely to buy more, even if it's something as simple as buying a more expensive meal at McDonald's.
Where I First Noticed Credit Cards Make Me Spend More
Of course, not everyone has this problem with credit cards. As I said previously, I have numerous friends who run personal finance blogs that use credit cards for rewards points and have very strong control over their spending. I'm still working up to that point. In fact, I noticed that credit cards feel different to use at Costco.
Before Costco changed their policy to allow all Visa cards, I only used my debit card there. I started to realize that every time I was at Costco, I felt the weight of my purchases more. Just knowing that my $200 worth of groceries came out of my checking account made me a little nervous.
Since I have tens of thousands of dollars of empty credit on my credit cards, I never worried that I'd run out of money or would be unable to purchase something. I knew I had money in my checking account too, but I also know that all of my bills are automatically deducted from my checking account, including around $2,000 of student loan payments every month.
It's not as though I was worried that I wouldn't have enough money. I just worried that I would be off on my cash flow. I'd hope that my transfer from my business account made it into my checking account in time for all of my bills and student loan payments and grocery purchases to clear. I never really had a problem, but it was more the anxiety and the worry that there would be some sort of glitch. None of these thoughts enter my mind when I use a credit card, and for that reason I noticed that I tended to use it more.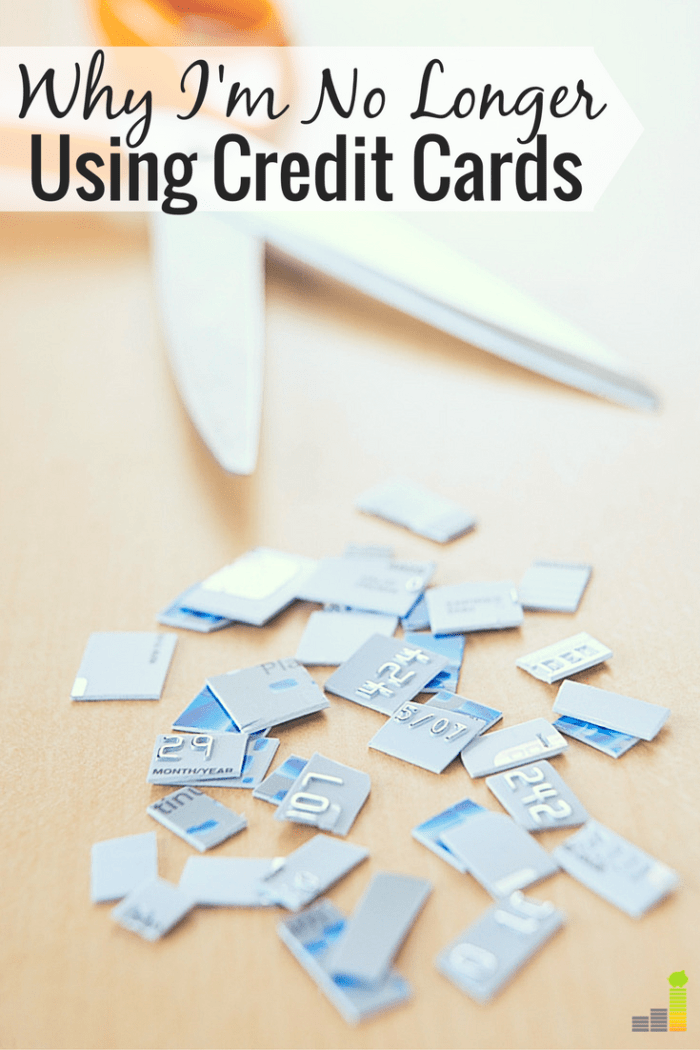 So, I'm Taking a Break
For all these reasons, I'm taking a little break from using my credit cards. I want to try my hand at working on perfecting my cash flow. I want to practice budgeting more, and as someone who loves tracking expenses, it all is so much easier when it comes out of one single account.
I don't have to think about gas being charged on one card, my energy bill on another, and my student loans coming out of my checking account. Taking a break from using credit cards has forced me to be more organized, and I actually love it. Eventually I'll start using cards again, especially when I start to plan a big trip, but it will be more strategic and used for points rather than to ease my anxiety about my checking account.
Do you use credit cards? Do you notice they make you feel differently about spending than your debit card or cash purchases? Do you tend to spend more just because it helps you earn rewards points?
The following two tabs change content below.
Catherine Alford is the go to personal finance expert for parents who want to better their finances and take on a more active financial role in their families.