In the Blink of an Eye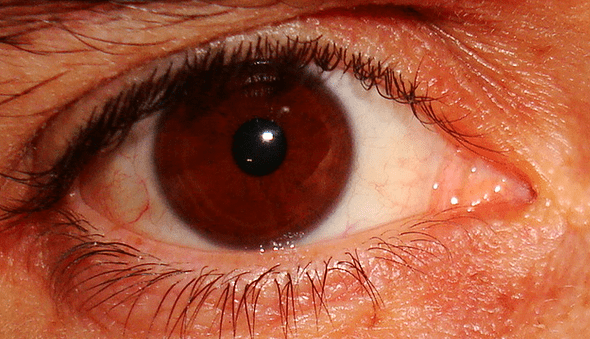 This was a post that I never thought I would be writing and one that I certainly do not relish writing. To be completely transparent, I am just a bit embarrassed by this, especially as I wrote a few weeks ago about how I had spent quite a bit of money on fireworks.
Before I get started, I do want to mention that if you enjoy fireworks, PLEASE handle them responsibly. In regards to the finance aspect of it, I know some people hate them and will not spend one dime on them and others love them and spend all sorts of money on fireworks. I am not on either extreme, but I do love fireworks. As I shared in the previous post, I remember shooting them off with my Dad as a young kid and we would entertain the entire neighborhood each 4th of July. That has translated into 25 + years of handling fireworks and I have always been comfortable with them.
Back to the finance aspect, I know some consider it a foolish waste of money and I will cede that point – but only to a certain extent. Life is meant to be enjoyed and as long as you can afford the cost, allocate for it and handle them safely I have absolutely no problem with spending on them. If that is what floats your boat, go for it as long as you can do it within reason. I believe it's a personal choice which is the important thing to remember – personal finance is personal.
My Fireworks Mishap
Like I said earlier, I have ample experience in handling fireworks. I don't do crazy stuff like build massive sparkler bombs like my brothers do, but I enjoy fireworks nonetheless. I have always handled them responsibly and have always read about people who have had bad experiences with them, like Laurie's husband who had a NASTY experience with a sparkler blowing up right before him. Maybe it's part stupidity and part thinking I am indestructible, but I never thought that it would happen to me. Well, this past Thursday night, I realized just how wrong I was.
It was nearly 10:00 pm on the 4th and I was nearing the end of my show. I know, it sounds a little silly, but I have always enjoyed it – so there is a method to the madness. My finale was going to be three separate types of artillery shells I had purchased along with a huge 500 gram cake firework that was going to light up the sky.
The youngest two members of the Frugal Rules household had long given up the fight and were in bed asleep; our oldest was doing her best to stay awake, oohing and aahing with Mrs. Frugal Rules, but I knew that I needed to get done quickly. That was the crucial part of my mistake, rushing through doing the fireworks as I was obviously not thinking clearly.
As anyone who knows what an artillery shell looks like, you have a shell a little larger than the size of a golf ball that has a rather long fuse wrapped around it. You're supposed to unwind this fuse, stick the shell inside a provided tube and then light it. The idea is that the fuse is plenty long enough for you to light it and get out of the way with a bit of time to spare.
Well, in the felt hurriedness of getting it done I idiotically side stepped unwinding said fuse – thus cutting the amount of time I had until detonation to a second or two at best. This worked, somehow on the first two shells and I was able to get away in time. I was not so lucky with the third artillery shell.
I remember going up to the tube with the shell in hand and bent over to light it and all I can remember is BOOM! Suffice it to say, the artillery shell blew up within five feet of my face. I don't know if it was induced by the large explosion, but I feel as if I saw my life flash before me in the blink of an eye.
The next 30 seconds or so, I remember feeling frantic and concerned about the impact and what, if any, injury I'd have. Thankfully one eye was nearly closed, but my open left eye took the brunt of the explosion. Nothing, short of a piece of ash, landed in my eye.
In the craziness, a car was passing by and they instantly jumped out of their car (according to Mrs. Frugal Rules) and had phone in hand ready to call 911. Thankfully, after the initial shock passed, I could tell that I could still see! We instantly went inside, took out my contacts, rinsed my eyes significantly and used a cold compress.
As it turns out, according to my good blogging friend Kim, over at Eyes on the Dollar, it just might be the case that the flimsy and thin disposable contacts I wear may have saved my eyes from significant corneal injury – to which I am immensely grateful for.
I am also extremely grateful to Kim for taking the time to answer the questions I sent her about my eye and guidelines for taking proper care of it after the accident. Short of some slight discomfort and swollenness, the worst part is that I am wearing my big dorky glasses for a few days as my left eye returns to normal.
Moving Forward
Like I said in the beginning of this post, this is embarrassing for me to admit, but ultimately it happened because of my own poor decision making. I put time before my own safety. If I would've allowed myself time this likely would not have happened and life would go on.
As I look back at this experience, two days removed, and see all that I have been blessed with (regardless of how much I have always enjoyed fireworks in the past) having a loving family and eyesight I can safely say that I am done – done for good. No firework, no matter how big or colorful is worth giving up any of that – or worse yet, putting my family in a situation where they have to provide special care because I am part pyro.
Please know that this is not meant to be an anti-firework post, but simply sharing how even someone who has handled them for decades paid the price for doing something stupid. As far as my family and I are concerned, next 4th of July we'll be enjoying fireworks safely from our lawn chairs at one of the many free displays in our fair city.
Photo courtesy of: SPCBrass
The following two tabs change content below.
John is the founder of Frugal Rules, a dad, husband and veteran of the financial services industry whose writing has been featured in Forbes, CNBC, Yahoo Finance and more.
Passionate about helping people learn from his mistakes, John shares financial tools and tips to help you enjoy the freedom that comes from living frugally. One of his favorite tools is Personal Capital , which he used to plan for retirement and keep track of his finances in less than 15 minutes each month.
Another one of John's passions is helping people save $80 per month by axing their expensive cable subscriptions and replacing them with more affordable ones, like Hulu with Live TV.
Latest posts by John Schmoll (see all)