Why Are More People Becoming Entrepreneurs?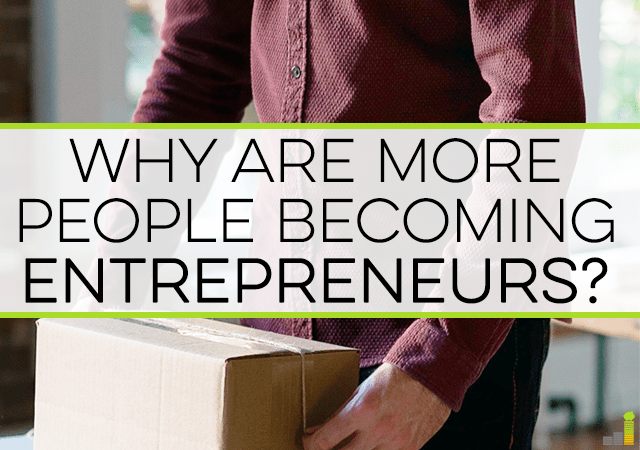 Right now is an extremely exciting time to start your own business. There are so many people who are interested in doing work that fulfills them, and the number of entrepreneurs in America has been steadily rising since the recession. While running your own business isn't for everyone, conditions in the economy and other factors have created an environment ripe for entrepreneurialism. You may even be wondering if you could join the rising tide of entrepreneurs.
Consider these factors that are driving many to activate their inner entrepreneur and see if you might be the next in line to ditch the steady paycheck for the adventure of entrepreneurialism.
Job Satisfaction
I know very, very few people who like their jobs. In fact, the vast majority of my friends and family members hate their jobs. Not only that, but they have incredible gifts and passions they want to pursue but can't. Entrepreneurship gives people the opportunity to create their dream job with their own two hands. They can take the one thing they love the most and work to make a living out of it.
These days, the sky is truly the limit and with the availability of free marketing on the Internet, you can create a business for very little money. There is really nothing to lose, so if you're not happy with your work or your job, now could be the time to start your own business.
The Economy
During the 2008/2009 recession, many people became entrepreneurs by default. With so many people getting laid off coupled with a dismal job market, many people had to pursue other ways to create an income. It seemed (and maybe still seems) that companies don't care about their employees enough to make a career working for someone else worthwhile.
As a recent CNBC article pointed out, for many accidental entrepreneurs during the recession, "Getting downsized became a catalyst to do something they'd only dreamed about, the opportunity to try a new adventure."
I know many people personally and online who got laid off during the recession and started blogs and other businesses who have been immensely successful. Many times, it can be difficult for us to get the courage to take the leap, but when your employer literally pushes you off a cliff via a layoff, it's up to you to learn how to fly.
The Flexibility
When it comes to job flexibility, there is truly no greater career choice than being an entrepreneur. As I'm writing this post, I'm sitting at the kitchen table at my in-laws house in Louisiana. I'm going to be traveling for the next two weeks with my family, and although it's been challenging to fit work in with so many family responsibilities, I can still do anything I want with my day or my week as long as I can fit the work in somewhere.
Flexibility means a lot of things to different people. For many, it means the ability to go on the road whenever you want. For others, it means the freedom to work during the morning or just at night. Some people just enjoy time to go to the gym or the grocery store during the day when no one else is around. The point is, people feel restricted in their 9-5 jobs and more and more workplaces are trying to be more flexible, but there's no greater flexibility than working for yourself. (Editor's note: Flexibility is likely the biggest reason we run our own business. The income is great, but the ability to do what I want when I want is why I work for myself.)
The Pay
Entrepreneurship can be scary. When I first started working for myself, I was so frozen with fear about not making enough money that I could hardly work. At that point, I was making about $3,000 a month which was slightly more than what I was making at my day job at that time. I was so excited and happy about that income, but now I know the truth: when you are an entrepreneur, you can make as much money as you want. Opportunity is all around you. You just have to reach out and grab it.
As long as you keep working hard, growing, trying new things, gaining skills and constantly securing new clients, you will be amazed at how much profit you can generate working for yourself. Many people are scared to leave a steady paycheck and annual raises, but the truth is, once you free yourself from those numbers and restrictions, you can make more income than you ever imagined.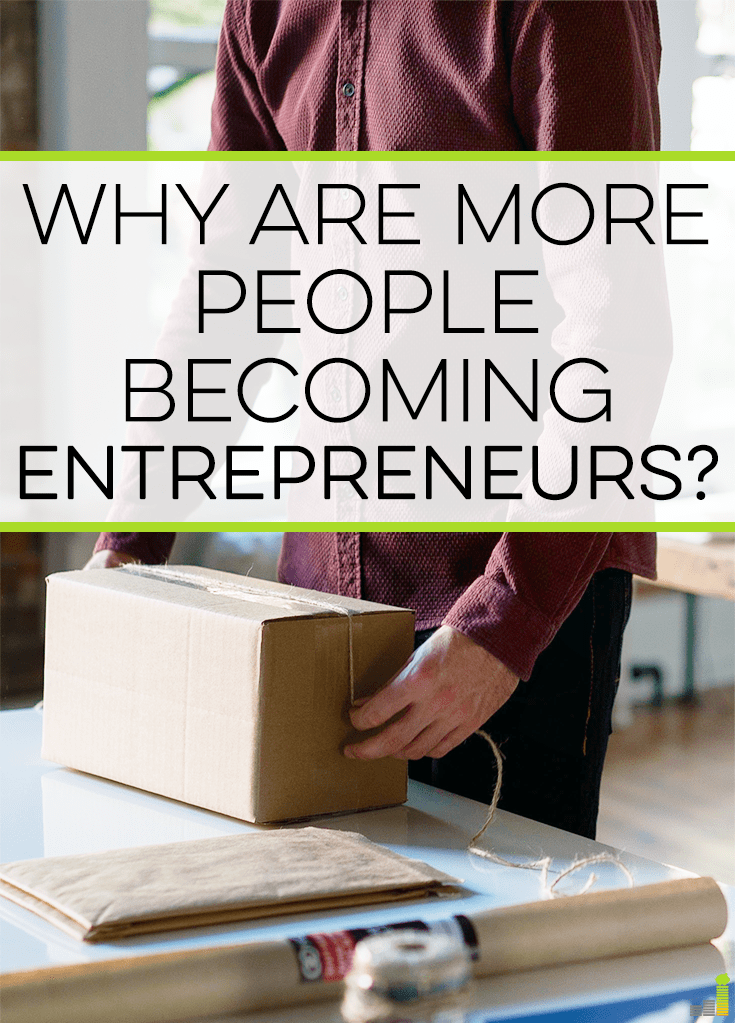 The Satisfaction
At the end of the day, all of the above are great reasons to become self-employed, but the satisfaction is probably the best of all. There's nothing better than growing a business from scratch and seeing your creation help others all while giving you the life you've always wanted.
If you've considered being an entrepreneur, why don't you get started today? Or, if you're already an entrepreneur, why did you decide to pursue owning your own business? Was it the recession or something else?
The following two tabs change content below.
Catherine Alford is the go to personal finance expert for parents who want to better their finances and take on a more active financial role in their families.