Make Back to School Shopping Easier With QVC
Posted on August 30, 2015 by John Schmoll in
Shopping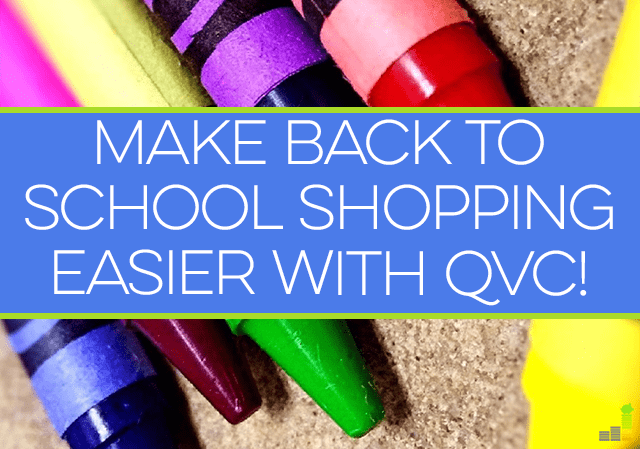 Thank you QVC for sponsoring this post. While I was compensated by QVC, all content and opinions expressed here are my own.
It's August, which means a new school year is soon upon us depending on where you live. That means one thing – back to school shopping. As a child, I wasn't much of a fan of back to school shopping as I wasn't into shopping. As a parent, I see how much we're told children "need" for a new school year.
In fact, a poll from American Express reveals that Americans spent a little over $1,100 in 2014 on back to school supplies. For someone who likes to live frugally, this leaves you wanting to find ways to save money. If that describes you, today's post is for you.
Save Money on Clothes
I remember when I was in school. It was a rite of passage, my Mom would take me out to buy new clothes every school year. While I appreciated it on one level, it often left me wondering if I really needed the new outfits.
Of course, kids grow like weeds, but before you go clothes shopping, take time to look over your child's wardrobe to determine what's truly needed. You may find that they only need a few pairs of pants or shirts and they're fine otherwise. You can also consider some other options to save money on children's clothes:
Ignore themes or collections
Shop secondhand
Trade with friends with older children
When you do need to buy new clothes, make sure to compare sales to get the best price possible.
Using QVC As an Option
Shopping for back to school items can be a strain on a budget. This can leave you looking for creative ways to purchase needed items.
By using the QCard® for purchases at QVC you can get your back to school needs met on your terms. The QCard allows you to purchase back to school items on #QVC and have three months to pay. This is available on any products sold on QVC except for gift cards. Some of those items might be:
Electronic devices
Dorm room needs
Clothes
Anything else you might need
Make sure to select the Easy Pay option at checkout to take advantage of the offer.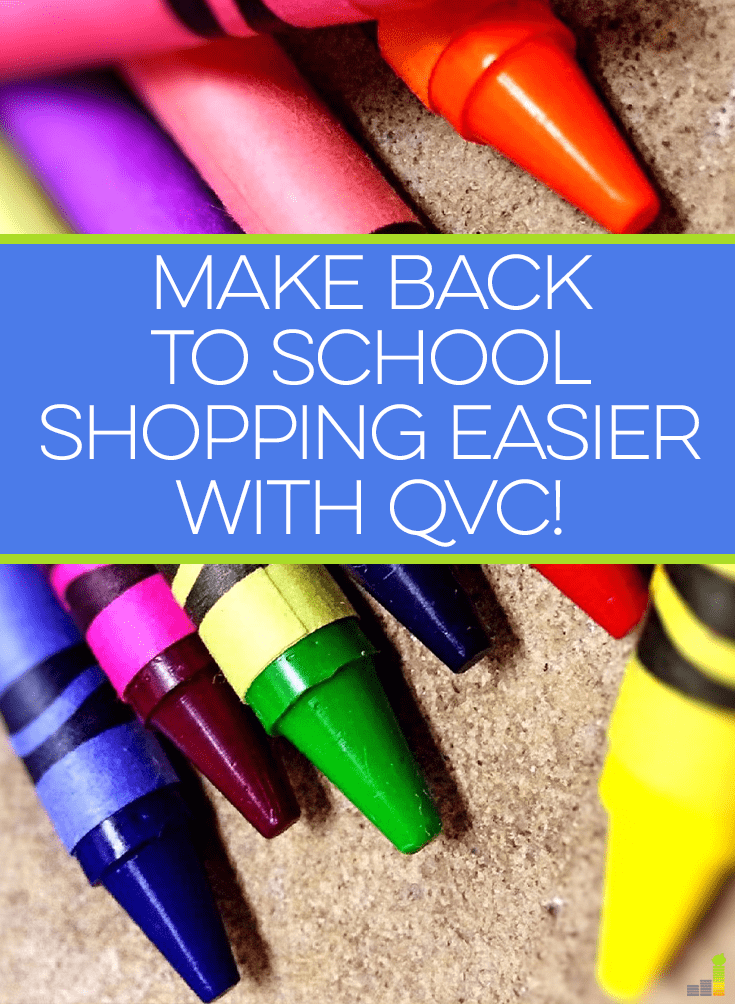 Saving on Electronics
The American Express survey referenced above reveals that half of the back to school spending is on electronics. Electronics are no doubt a growing part of our life, especially in the classroom. Be careful to avoid the feeling of getting all new everything for your child, rather assess performance of their current devices and what they actually need for this new year.
There are many ways to save on electronics – from finding cheap cell phone plans to buying a reliable used product to buying the previous year's model. All are things we've done in our family and can be a great way to save money.
How do you save on back to school shopping? How often do you think you should replace electronic devices for children in school?
The following two tabs change content below.
John is the founder of Frugal Rules, a dad, husband and veteran of the financial services industry whose writing has been featured in Forbes, CNBC, Yahoo Finance and more.
Passionate about helping people learn from his mistakes, John shares financial tools and tips to help you enjoy the freedom that comes from living frugally. One of his favorite tools is Personal Capital , which he used to plan for retirement and keep track of his finances in less than 15 minutes each month.
Another one of John's passions is helping people save $80 per month by axing their expensive cable subscriptions and replacing them with more affordable ones, like Hulu with Live TV.
Latest posts by John Schmoll (see all)