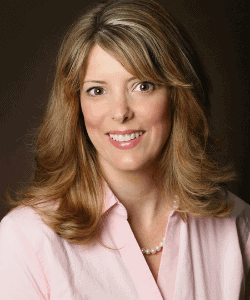 Laurie Blank is a blogger, freelance writer, and mother of four. She's psyched about teaching others how to manage their money in a way that aligns with their values and has been quoted in Bankrate. She's also been quoted in other news publications featuring real estate and personal finance articles.
Laurie is a licensed Realtor with Edina Realty in Minneapolis, Minnesota (also licensed in Wisconsin too) and has been freelance writing for over six years.
She shares powerful insights on her blog, Cents and Order, that will show you how you can earn more money, save more money, and get out of debt.