Drip, Drip, Drip…Are You Guilty of These Budget Leaks?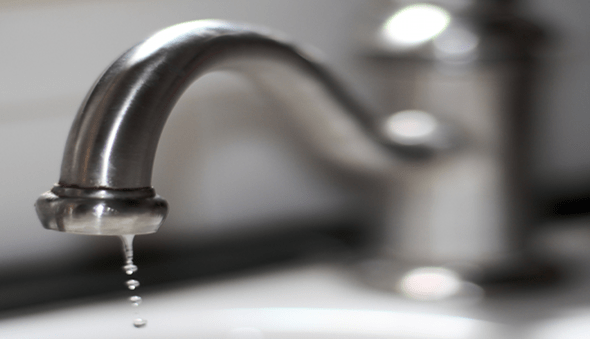 It's the end of the month and you make a quick stop at the ATM to check your bank account balance. When the receipt prints, the picture it paints isn't pretty–you're low on funds and you have bills to pay. Where in the world did all of your money go?!
It doesn't matter if it's $30 or $300, if you suddenly find yourself with less money than anticipated, you might have a few budget leaks.
Just like those annoying drips of a broken faucet, budget leaks can wreak serious havoc on your financial health if they aren't repaired sooner than later. Take a look at the following common money leaks and rest assured that if you're suffering from any of them, there aren't any pricey plumbing invoices in your future; just some good, old-fashioned hard work to change your habits and manage your money better.
When the Land Line = A Gold Mine
Do you have a land line for a telephone in your home? If so, you could be paying out hundreds of dollars each year in budget leaks for an antiquated service. If you have a cell phone and Internet at home, there's no reason for the extra expense of a land line. If you're attached at the hip to your phone, you can always invest the $20 or so to get one of those boxes that connects your phone to the Internet so you can use it for free. Total savings? Upwards of $400/year! This is also not to mention that a cell phone bill can be a massive budget leak as well. Do yourself a favor and do some comparison shopping so you can save money on your cell phone bill as well.
The Case of the Disappearing Bills
How many times have you gone to your purse or wallet in search of cash and found nothing? Or what about absentmindedly forking over a few $5 bills at the convenience store then not recording the expense for tracking purposes? (You are tracking your expenses, right?!)  While using cash can be a great way to keep your spending under control if you monitor every purchase and always know how much money you have left, the reality is that life dictates a pace that might not allow for this level of detailed awareness. If you find yourself in a position where the dollar bills just seem to disappear, consider keeping all of your cash together in one place so it's easier to visually see budget leaks, what's left, or find another method for how you track your spending. Total savings? The sky's the limit with this one!
Rotten Vegetables = Rotten Budgets
I'm definitely guilty of this budget leak. Despite my best efforts, I routinely find myself throwing away rotten produce at least monthly. It pains me to toss that wilted, slimy lettuce away, but it hurts more to know that my hard-earned cash is going out the door with it. If you're also a habitual rotten veggie tosser, consider tracking your consumption for a month and basing your grocery list on what will actually be eaten before it goes to waste. If it's not on the list, it's not in the cart. This will help you trim  your expenses and learn to be a more savvy shopper. Total savings? Hundreds!
What budget leaks do you need to repair?
Photo courtesy of: Eric Norris
The following two tabs change content below.
Jen is the owner of
The Happy Homeowner
, where she writes about living a healthy, balanced life one cent at a time. Previously, she paid off $14K in credit card debt in less than a year and hasn't looked back since. Follow her on
Twitter
and
Facebook
.