4 Tricks to Having An Affordable Wedding
Spring and summer are the most popular times to have a wedding, and with wedding prices in the tens of thousands of dollars, it can be really hard to throw an affordable wedding.
I got married a little over five years ago, and I had a really beautiful wedding day. We had an afternoon wedding, I wore my mother's dress, and my reception venue – although completely historic and gorgeous – was actually surprisingly affordable.
There is so much pressure surrounding weddings now, though, that I'm actually really glad mine was five years ago, before Pinterest took over the world. I really didn't ask for anything excessive. I had a buffet and a DJ instead of a sit down dinner and a band. There are a few things looking back that I would have done differently, like booking different vendors because some were less than exemplary, but overall I'd say we made it through without any big issues.
The thing is, anyone who is married will tell you that the wedding day goes by super fast. You don't often get to enjoy all those little details. You're too busy saying hi to everyone to really remember it all. So, don't worry too much about having a wedding that is over the top. Instead, focus on having a great honeymoon or saving cash to buy your first house.
Below are some ways to cut down the costs even further and enjoy an affordable wedding:
1. want an affordable wedding? Have a Nice Brunch
Having a wedding in the morning is definitely unusual, but it's also far cheaper. Brunch food, for one, is very affordable, and all you need is a few mimosas if you want to provide drinks. I have a friend who did this because she and her husband were early birds and really felt like they were at their best early in the morning. The wedding ended, and they were on an afternoon flight to their honeymoon, after only spending $4,000 on their wedding.
2. DIY as Much as Possible
If you want to save money on a summer wedding, DIY may be the key to pulling it off. It's a lot of work to "do it yourself" when it comes to weddings, but I know people who created their own flower arrangements, made their favors, and even baked their own wedding cakes.
I planned my wedding long distance but had I been living in the same town I got married in, I think I would have used my time (and storage space) to DIY a lot more of my wedding decorations.
3. Have a Signature Drink
Many people feel like you have to choose between having beer and wine or an open bar, but you can definitely do a combination. Have the bride and groom each pick a signature drink that they think their guests will enjoy.
Try something like a particular scotch alongside a fruity cocktail, that way people with a variety of tastes can pick one that suits them. By doing this, you skip the open bar but you still provide a little something to your guests.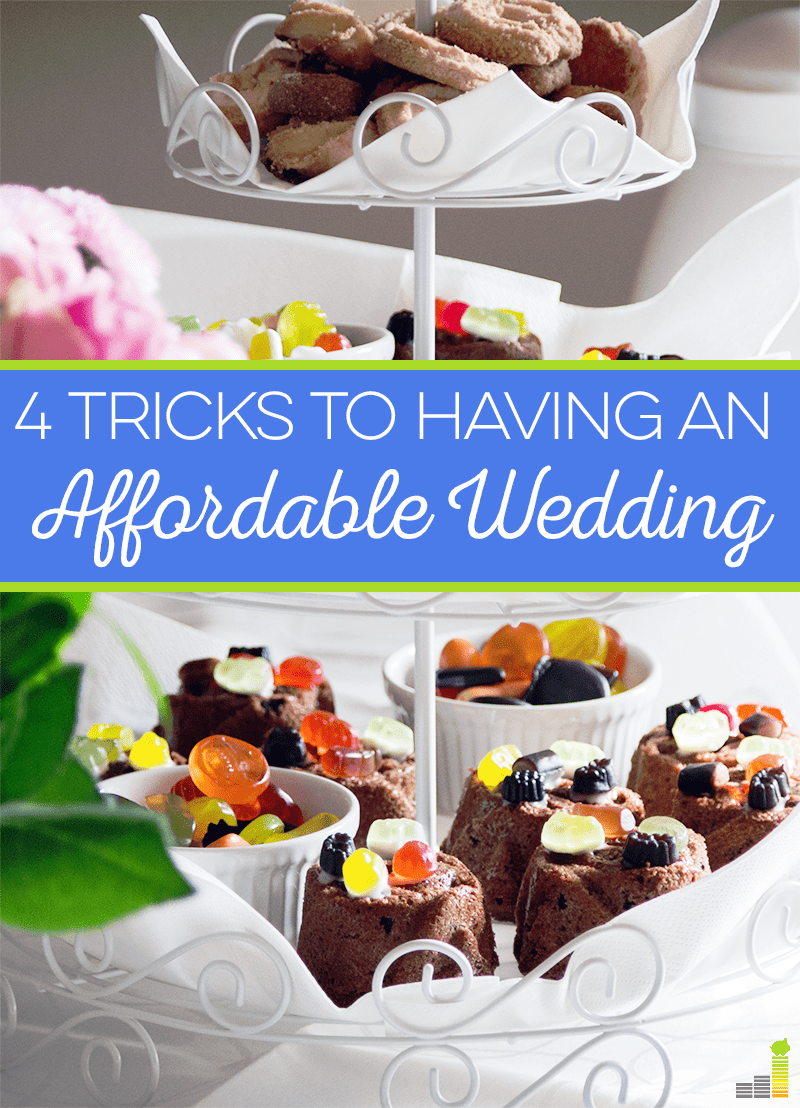 4. Skip the Band
I love the idea of a band, but I had an absolute blast with a DJ who was about 1/4 the cost of a band. I love to dance and even added on an extra hour to my reception so I could jam a little bit longer. There's nothing I would change about the experience, and I think some great speakers and an iPod would have worked just as well.
Really, a wedding is all about celebrating the union between two people, not the expensive flowers or the over the top decorations or even the wedding gifts, so an affordable wedding is no less meaningful than an expensive one. No one will remember exactly what food you served or who you hired to do your music, not even you after a while! So, take the time to focus on what really matters and have fun with it.
How are you cutting costs on your wedding expenses or, how did you do it if you're already married? What's your best cost-saving trick for shaving wedding expenses? Where did you get married or, if you aren't yet, do you have a dream spot in mind?
The following two tabs change content below.
Catherine Alford is the go to personal finance expert for parents who want to better their finances and take on a more active financial role in their families.