How to Help Your Child Apply for College Scholarships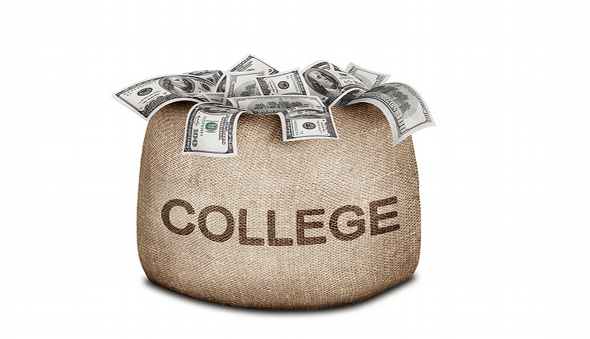 Applying to college is an exciting, chaotic, and often stressful time. Handling the financial aspect of that adds considerably to all of that. As anyone who's applied for college scholarships knows, there's more to earning a scholarship than filling out a form, crossing your fingers and hoping you get lucky.
If you're in the process of preparing a child for college, you might be wondering where the money is going to come from to pay for it. Even by living frugally and pulling out the college money you've been saving for years, you're likely going to be tempted to limit your child's application choices to schools that you can afford. One way to make a college education more affordable is through college scholarships.
The problem is, applying for a scholarship can cause even the most confident kids to be shy and tentative. They've never done anything like this before, so they might be hesitant about tackling the process. Filling out the forms for them isn't the answer, and neither is taking away their WiFi until they're done – although that might have some potential. 😉 The best thing you can do is give them some pointers on how to get through the application process.
Ask Your Guidance Counselor for Leads
High schools receive notifications from benefactors offering scholarships to local students. Sophomores and juniors should check in with their guidance counselors to find out if there are any specific requirements for grades, extracurricular activities or school club involvement that could have potential. Knowing about these opportunities a year or two in advance could be very helpful.
Don't Ask for Directions
When creating a writing sample or an essay for a scholarship application, some of the instructions can be vague. Don't ask for more direction on what it means. Don't wait for someone to tell you what to write and how to write it. Figure it out on your own. Scholarship committees want students who can come up with creative thoughts and ideas on their own. They want you to be an individual. Believe that you're interesting and unique and have confidence in your ability to tell your story. You might not feel special, but there are many interests and experiences in your life that you've had that have helped shape you into who you are now. Write about those experiences and how you plan to use them to succeed in college and beyond.
Follow Instructions
Read all of the guidelines for the scholarship applications and meet them. When instructions are given, follow them. Some might require that a test be taken or a project be completed to demonstrate interest or knowledge. Deadlines must be met. If the scholarship application date is already past, forget it. Shoot for next year instead and focus on the ones you still have time on.
Look for Things That Fit
There are thousands of scholarships out there. These include athletic and academic awards, major scholarships, and career-related opportunities. Look for things that fit your interests and abilities. Experience counts. Some scholarships are based on ethnic or religious backgrounds. Remember to focus your attention on the ones that fit you.
Financial Need
Some scholarship applications are based on financial need. These often require a Free Application for Financial Aid, or FAFSA, form to be filled out. That part can be tricky. The best advice for these is to fill them out online if possible, and don't lose the password. You will have to provide some financial details to your son or daughter, fill out the form to see if they qualify for financial aid – and if so, how much.
The nice thing about getting a college scholarship is that the money doesn't have to be paid back. What's even nicer is that there is no limit on the number of college scholarships that a student can earn.
Photo courtesy of: 401kcalculator
The following two tabs change content below.
John is the founder of Frugal Rules, a dad, husband and veteran of the financial services industry whose writing has been featured in Forbes, CNBC, Yahoo Finance and more.
Passionate about helping people learn from his mistakes, John shares financial tools and tips to help you enjoy the freedom that comes from living frugally. One of his favorite tools is Personal Capital , which he used to plan for retirement and keep track of his finances in less than 15 minutes each month.
Another one of John's passions is helping people save $80 per month by axing their expensive cable subscriptions and replacing them with more affordable ones, like Hulu with Live TV.
Latest posts by John Schmoll (see all)