5 Types of Employee Benefits to Offer Beyond Health Insurance
Posted on October 14, 2016 by Kayla in
Tips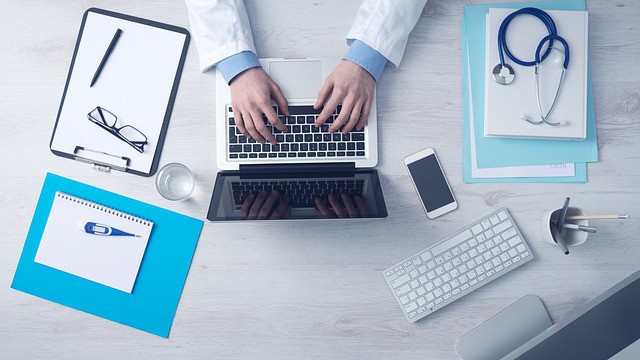 When your company is evaluating your employee benefits packages, it's important to look for more options that go beyond just a basic health insurance policy. If you want to be able to attract better and more qualified employees, it's vital to create a comprehensive benefits package. Even though there is a cost to the employer to add extra types of benefits coverage plans, in most cases, it will pay off with a more motivated and engaged staff. Here are five additional coverage options to consider offering.
Disability Coverage
The first type of benefits addition to put into your employee compensation package is a disability plan. You can partner with an outside insurer to give your workers some options in case they become disabled and unable to work. There are two types of disability insurance coverage options. First, there is short-term disability coverage, which is usually used for conditions like pregnancy or recovery from a routine surgery. Then, there is long-term disability, which is for more serious conditions.
Retirement Packages
Then, it's important to take a look at what you offer your employees for retirement. Although many of your younger employees may not even be considering what happens when they retire, it's important to offer everyone some options for that stage of life. You can join up with a financial services company to give your employees possible retirement choices like a 401(k) plan, an IRA plan, or another savings account plan. Employers are even able to get tax credits or other incentives when sponsoring these plans.
Dental and Vision Care
After you've chosen the right health plan for your workers, you may also want to look into offering dental and vision care. Most health insurance plans don't cover services related to oral or eye health, so you and your employees could have trouble if dental work or glasses are needed. There are plenty of dental and vision care plans that can be added to your company's overall benefits package.
Health Savings Account
Some employees may also want to participate in a health savings account. This type of supplementary health plan allows your workers to set aside a portion of their income each year to pay for medical costs not covered by insurance. The benefit to the worker is that the income is removed from his or her paycheck before taxes are applied, so those wages are essentially tax-free. You can get guidance about which type of health savings account plans would work for your employees by checking in with a group benefits consultant.
Tuition Reimbursement
The final type of additional benefit that could be helpful to your employees is educational assistance. In most cases, this may be in the form of a tuition reimbursement. Your company could help employees further their skills and knowledge by offering partial or full reimbursement for college coursework. Although there is an initial investment to you, you could benefit in helping your employee develop expertise and skills in other parts of your line of work.
Your company benefits package is an important part of keeping the best people working for you. If you want to do more with your benefits beyond a simple health plan, consider adding some extra types of coverage to promote healthy and knowledgeable employees.
Photo courtesy of: Unsplash
The following two tabs change content below.
Kayla is a mid-20s single girl living in the Midwest, USA. She is focused on paying off her consumer and student loans, while simplifying her life and closet. You can join her on her journey at ShoeaholicNoMore.com or follow her on Twitter @shoeaholicnomor.