4 Tips for Keeping Your Work Desk Neat and Organized
Posted on December 21, 2016 by Kayla in
Tips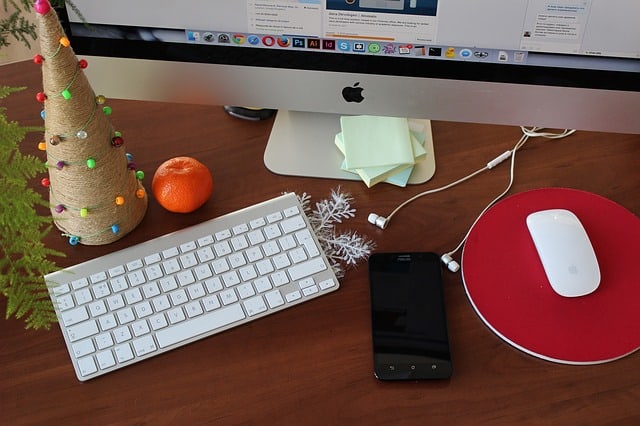 Do you find that you are constantly surrounded by desk clutter during your workday? It is common for you to lose an important document or to misplace an accessory such as a stapler? If so, it is a good idea to free your desk from this jumble of materials. Let's look at four ways which are designed to keep your work desk neat and organized. Organization goes a long way in helping you be more productive with your time and energy.
The "Clean Slate" Approach
If you are uncertain where to begin, remove all items and objects from your desk. This is called the "Clean Slate" approach. Then, choose five of the most essential accessories. Leave everything else off to the side. When you find that you require another item, bring it back to the desk. The benefit behind this method is that you will likely observe that a good portion of "essential" items are not so vital to your workflow. These can then be placed aside or even discarded.
All About Priorities
One of the most common reasons why a desk will become cluttered is that non-essential materials are always present. The best way to avoid this is to organize your space based around how often specific items are used. For example, place necessities such as paper, client information, writing utensils and ring binders in the drawer closest to you (generally the top one). Materials that are hardly ever used can be located further away or even within a separate storage cabinet.
Taking the Bite Out of Cables
Many office workers feel veritably strangled by the number of wires on, around and behind their desks. Whether referring to mouse cords, keyboard attachments, USB plugs or power cables, the fact of the matter is that these objects can cause even a neat desk to appear cluttered and clumsy. There are a few interesting tricks to put these cables in their place. One solution is to use a common office binder clip. Grab a few of these and attach all of the cables together at intervals of approximately 30 centimeters. Not only is this a very efficient method, but the chances are high that such clips are already within reach. You could also choose to utilize transparent tape if no such clips are available.
Wall-Mounted Solutions
This final trick is great for those who work in cubicles or have at least one wall to themselves. Pegboards will come in very handy, as they can free up any loose papers. We should also point out that documents will be much easier to find with this method. Magnets can also be great if stainless steel frames are present, as they can be moved around quickly when necessary. Above all, try to objectively look at each document to decide whether it merits importance or if it can be placed aside in storage for later use.
If you have been wondering how to keep your work desk neat and organized, these are four great solutions. A bit of innovation can indeed go a long way!
Photo courtesy of: Pexels
The following two tabs change content below.
Kayla is a mid-20s single girl living in the Midwest, USA. She is focused on paying off her consumer and student loans, while simplifying her life and closet. You can join her on her journey at ShoeaholicNoMore.com or follow her on Twitter @shoeaholicnomor.