4 Simple Ways to Limit Losses in Stock Investing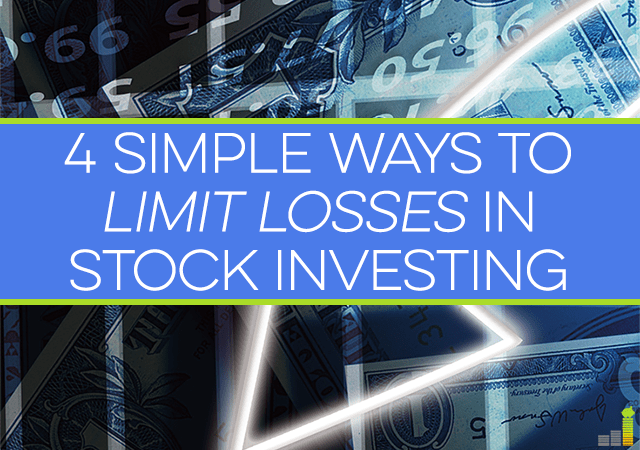 Anyone who has read the headlines recently, or over the last few years for that matter, knows that the stock market has been fraught with major down days. Gone are the investing days where you can just buy and ignore as that puts you in danger of losing money in the wild swings the market has taken us on the last four years.
These wild swings can play a toll on emotions if a good strategy is not in place to help mitigate losses. Although there is no way to protect yourself from ever losing money while investing, there are a number of ways, which when implemented correctly, can help limit your losses and guard yourself against wild market swings.
Diversify Your Investing
This is one of the best ways to help limit losses in a portfolio. When we speak of diversification, it means holding investments in different asset classes as well as across different sectors and industries. The theory behind doing this expects that as some investments go down, others go up and balance each other out.
There are of course some days where everything is going down, but also days where everything is going up. By diversifying you can lessen your stress level and limit potential losses. If you don't know what you want to invest in, but want to diversify, then a good option would be investing in a low cost index fund.
Lower Your Costs
The underlying problem of trading too often, assuming you're not a day trader, is fear. Fear of the bottom is falling out will lead many to bail out and take losses they normally would not. This poses a twofold problem as it breeds the possibility of taking significant losses while at the same time racking up trading fees.
Sure, the online brokerage will love your trading, but it may not be the best for your investing. You can't always control how much an investment will lose, but you can control the amount of commissions you accumulate. The easiest way to do this is to find a discount brokerage that best fits your needs and has a low commission.
Use Stop Orders
How much are you comfortable with losing on an investment? That decision will help you set up a Stop Order for the stock. This order can be placed at most discount brokerages any time after you buy the stock. If you decide that you can handle a 10 percent loss but no more, then you simply place an order at 10 percent less than what you paid and it can sit there for several months if you choose. This can protect you from emotional decision making and also protect you if you'll be unable to access your investment accounts for any reason.
Put Your Emotions on the Shelf
You can follow the first three steps perfectly, but if you allow your emotions to get the best of you, it will be all for naught. No one likes losing money, especially someone who chooses to live frugally. This is why it's best to have an investment plan in place to help separate emotion from your investment decision making. Instead of looking at the current day's loss in a vacuum, look at it as a whole. After all, in general, that investment that has just lost will likely come back up.
There is no guaranteed way of protecting yourself against losses while investing in the stock market. However, by actively directing your investments with a few simple steps you can help limit those losses and protect your portfolio for the long haul.
What have you learned to do to limit your losses while investing in the stock market?
The following two tabs change content below.
John is the founder of Frugal Rules, a dad, husband and veteran of the financial services industry whose writing has been featured in Forbes, CNBC, Yahoo Finance and more.
Passionate about helping people learn from his mistakes, John shares financial tools and tips to help you enjoy the freedom that comes from living frugally. One of his favorite tools is Personal Capital , which he used to plan for retirement and keep track of his finances in less than 15 minutes each month.
Another one of John's passions is helping people save $80 per month by axing their expensive cable subscriptions and replacing them with more affordable ones, like Hulu with Live TV.
Latest posts by John Schmoll (see all)