3 Ways to Make Your Beauty Routine More Frugal
Posted on December 19, 2016 by Kayla in
Tips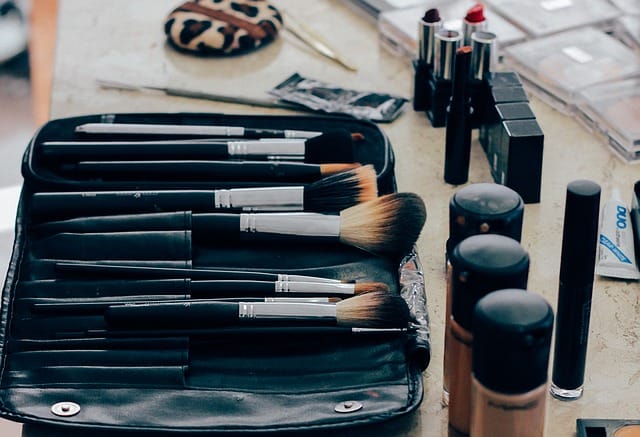 It's no secret that most women spend a lot of money trying to look their best.
The average woman spends about $800-900 per year on salon visits for cuts, styles and color. Not to mention other services like perms, manicures, pedicures, and eyelash extensions, and more. That figure also doesn't include the other beauty needs women have that they typically don't get in a salon. These are things like makeup, lotions, and more.
If you are a women who likes to use a lot of different beauty products, you may find yourself wishing you could trim your beauty budget. But the good news is, there are at least three ways to make your beauty routine more frugal.
Use All of Your Makeup
One of the easiest things you can do to cut back on what you spend on beauty products is to make sure you really do use up all of your makeup before you throw it away.
For example, if your foundation comes in a tube, you probably aren't using it all up before you throw it away. Start cutting the end off the tube. You can scrape out what's still left inside. I've used this little trick myself. It has helped me to get a couple of more weeks out of my foundation tube. Or, if you are down to the bottom of a lipstick, use a lip brush to get all of it out before you throw it away.
Following these practices alone should gain you several more days of use and save you money at the same time.
Make Your Own Products
Some beauty products women use can be made right in your own kitchen. I've saved a bundle making my own sugar scrubs and bath salts. You can also make soaps and lotions as well.
Pick up a few essential oils in your favorite scents along with a couple of other ingredients like sugar, oil and salt. You can make a several jars for much less than you would spend on the same amount in a store.
Do Your Own Treatments
When it comes to getting a brighter set of pearly whites, I just can't seem to justify spending hundreds, if not thousands, for this service. Recently I had to attend a friend's wedding, so I thought I'd give whitening my teeth a try before the big event. So, I looked into getting them professionally whitened, but the cost was going to be several hundred dollars.
I've also done my own highlights and hair coloring. I do my own nails. And I usually tweeze my own eyebrows. I do ask for pedicures for Christmas or my birthday so I can sometimes enjoy having those done professionally. I also get my brows waxed at the same time I get my hair cut, but I tweeze to save money in between appointments. This saves me several hundred dollars per year.
These are just a few of the ways to make your beauty routine more frugal and save you money.
Can you think of other ways to make your beauty routine more frugal?
Photo courtesy of: Unsplash
The following two tabs change content below.
Kayla is a mid-20s single girl living in the Midwest, USA. She is focused on paying off her consumer and student loans, while simplifying her life and closet. You can join her on her journey at ShoeaholicNoMore.com or follow her on Twitter @shoeaholicnomor.