My 24 Hour Car Buying Experience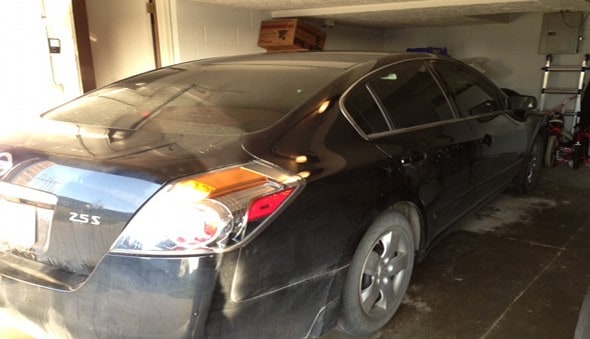 The following is a contribution from my good blogging friend, Brock, from Clever Dude. Brock writes about family, marriage, finances and life over at Clever Dude. Please enjoy his post on his recent car buying experience. If you're interested in contributing to Frugal Rules please see our guidelines and contact us.
I did something over the weekend, and I'm sure I'm going to get an earful from bloggers and readers alike. My wife and I bought a new to us minivan, and in doing so we violated two well established car buying rules for getting the best deal.
We did not take our time : The time span from when we walked into the dealership until we signed the papers was less than 24 hours.
We didn't shop around: We test drove exactly one vehicle, and bought it.
Let's Start at the Beginning of my Car Buying Experience
My wife and I went out for lunch on Friday and noticed that the turn signals on our van were not working quite right. Sometimes they would work, sometimes the wrong signal would turn on, and sometimes they wouldn't work at all.
This was really the straw that broke the camel's back as our van that we have owned for ten years had a variety of things wrong with it:
The automatic mechanism for one of the sliding doors no longer worked
The passenger side window stopped working over two years ago
The power steering was humming and whining leading us to believe a repair was imminent.
After lunch we drove through the car dealership lots in our city looking at vans. After checking out the makes and models available, we decided on either a Chrysler Town and Country or a Dodge Caravan. It's really the same van, just simply a matter of different options and packages.
We went back for a second visit to the Chrysler dealership and found a van on the lot that caught our eye. A salesman happened to be walking by and told us specifics about the van which included all the features we were looking for. Those features included:
2013 model with just over 12,000 miles on it
Certified used vehicle – this means that it had passed a long checklist of qualifications to be sold with this designation.
Leather seats
Rear camera when in reverse
DVD system
Sto-and-Go seating (seats fold down into the floor for hauling large items)
Windows on the sliding doors roll down
We Test Drove it, and We Loved it
At this point in our car buying adventure, my wife had a hair cut appointment she had to get to, and I wanted to go to the gym. We walked out the door with his business card and said we'd be back later.
We came back later that afternoon and started talking numbers.
We negotiated the price of the van down a little, and the trade in amount for our current van up. I whipped out my phone and verified that the values for both vans were fair market values. My wife even got them to throw the installation of heated front seats into the deal. Even though the van was a year old, we got financing at a new car rate (2.99%), lower than any vehicle loan I'd ever had before.
We drove our new van home Saturday morning, feeling good about our purchase and our car buying experience. I've read stories about people that take weeks to look for and buy a new car, and engage in all kinds of tactics to get a vehicle for as little as possible.
I was happy to get exactly what we were looking for, know that I got a fair price for the vehicle, and didn't spend days or weeks of effort trying to whittle the price down or agonize over the purchase.
What do you think, did I make a good decision? Or should I have used more extreme tactics to squeeze every last cent I could out of the salesman?
The following two tabs change content below.
John is the founder of Frugal Rules, a dad, husband and veteran of the financial services industry whose writing has been featured in Forbes, CNBC, Yahoo Finance and more.
Passionate about helping people learn from his mistakes, John shares financial tools and tips to help you enjoy the freedom that comes from living frugally. One of his favorite tools is Personal Capital , which he used to plan for retirement and keep track of his finances in less than 15 minutes each month.
Another one of John's passions is helping people save $80 per month by axing their expensive cable subscriptions and replacing them with more affordable ones, like Hulu with Live TV.
Latest posts by John Schmoll (see all)